Some recent correspondence with a friend of the family of the Ballets Russes dancer Valentin Zeglovsky sent me in search of further information. I was curious in the first instance about Zeglovsky's name as it seems to have had a number of variant spellings. While this is not surprising in the context of the Ballets Russes, where names were changed for stage purposes and often Russianised for maximum theatrical effect, the Zeglovsky situation was a little different. There is no doubt that his stage name was Valentin Zeglovsky as this name appears on programs for the Covent Garden Russian Ballet season in Australia as well as in programs for seasons by the Borovansky Ballet and the Kirsova Ballet, in which Zeglovsky danced after he elected to remain in Australian at the end of the season by the Covent Garden Russian Ballet in 1939. But online references to documents held in the National Archives of Australia consistently indicated that his name was Valentins Zeglovskis. The family, however, while acknowledging his stage name regarded Valentin Zeglovskis as his 'real' name and believed that Valentins was a misnomer.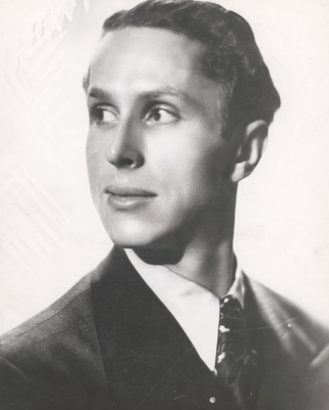 Examination of the hard copy records in the Archives revealed an interesting situation. During his time in Australia, Zeglovsky spent some of his time teaching in Sydney. He set up a school in a studio in the house in which he lived in Macdonald Street, Potts Point, in the early 1940s. From there he submitted four patent applications to the Sydney office of the Commonwealth of Australia's Registrar of Copyrights. The applications were for four ballets, The Red Poppy, Les Amoreux, Miralda and Morning Noon and Night. They were probably never realised but the libretti were submitted and approved between late 1942 and mid 1943. On these applications the name Valentins Zeglovskis appears quite clearly both in typewritten and handwritten form, including as an official signature. Not only that, Zeglovsky applied to be naturalised in 1945 and this was achieved in 1946. On naturalisation documents held by the Archives, including copies of newspaper declarations of his intent to seek naturalisation, his name appears as Valentins Zeglovskis. It seems that this situation remained until his Australian passport, issued in 1949, was cancelled and his naturalisation certificate returned to the Department of Immigration in Canberra in 1954 from the London office of the High Commissioner for Australia. In 1954 he registered as a citizen of the United Kingdom and Colonies. So for some reason he clearly wanted to be known officially, at least in Australia, as Valentins Zeglovskis.
While names will always be somewhat capricious, especially in the situation in which Zeglovsky found himself during his years in Australia, research into those archival documents revealed other fascinations about the life of a dancer in Australia in the 1940s. They will be the subject of a future post.
© Michelle Potter, 19 August 2010