A film by Dina Burlis and Sergey Gavrilov. Release date (digital format): 19 July 2021 by 101 Films (London).
(Available on various digital platforms soon. See this link)
Canberra dance audiences may well remember Joy Womack, who performed briefly in Canberra in 2018 for Bravissimo Productions. That one-off program featured dancers from across the globe—Womack was one of them. She was enticed to Canberra by the directors of the National Capital Ballet School and for Bravissimo Productions she danced Vasily Vainonen's Moskovsky Waltz, partnered by Italian artist Francesco Daniele Costa. It was a simply stunning performance.
At the time of her Canberra appearance, Womack was a principal dancer with Universal Ballet in Korea, but prior to her Korean career she studied and performed in Russia, initially with the Bolshoi Ballet and then with Kremlin Ballet Theatre. Her Russian career is featured in a new documentary: Joy Womack: The White Swan.
Womack was born in California and brought up in California and Texas and the film begins with family snapshots of the Womack family. But it quickly progresses to Moscow where Womack was accepted as a student at the ballet school attached to the Bolshoi Ballet and then, after graduation, into the Bolshoi Ballet. Womack's overwhelming desire to dance with the Bolshoi is explored and in many respects the film is a psychological portrait of a determined dancer. Womack talks openly about her thoughts, her dreams, and the mental challenges she constantly faced.
But perhaps the most confronting aspect of the film is the way it explores the many difficulties Womack faced as she negotiated living in Russia. Many of those difficulties are strongly dance-related and concern, for example, the shape of the body that the Russian teachers and directors believed was necessary for progress through the school and company; the apparent hierarchical system within ballet companies; and the management of a dancer's injuries. There were many moments when I was shocked to tell the truth, perhaps none more than when I watched as Womack stood in a canteen and asked for 'a salmon sandwich without the bread' and proceeded to eat from a plate on which was spread just a few slices of smoked salmon.
Other issues were more overtly political and included attitudes to women, and the perception of an American way of life as made manifest in day to day living and in attitudes to performance. Particularly compelling remarks were made by Nikita, the Russian dancer Womack married in Moscow and by his mother, an incredibly glamorous, impeccably dressed and adorned lady. But especially powerful was Womack's resignation from the Bolshoi Ballet and the reasons for it. (No spoiler given on this matter!).
After leaving the Bolshoi, Womack worked for several years with Kremlin Ballet Theatre and, while the Bolshoi experience was her 'dream of a lifetime' experience, her time with Kremlin seems to have been much more rewarding. She was strongly supported by her teacher/coach/mentor, Janna, and admired by the company's director.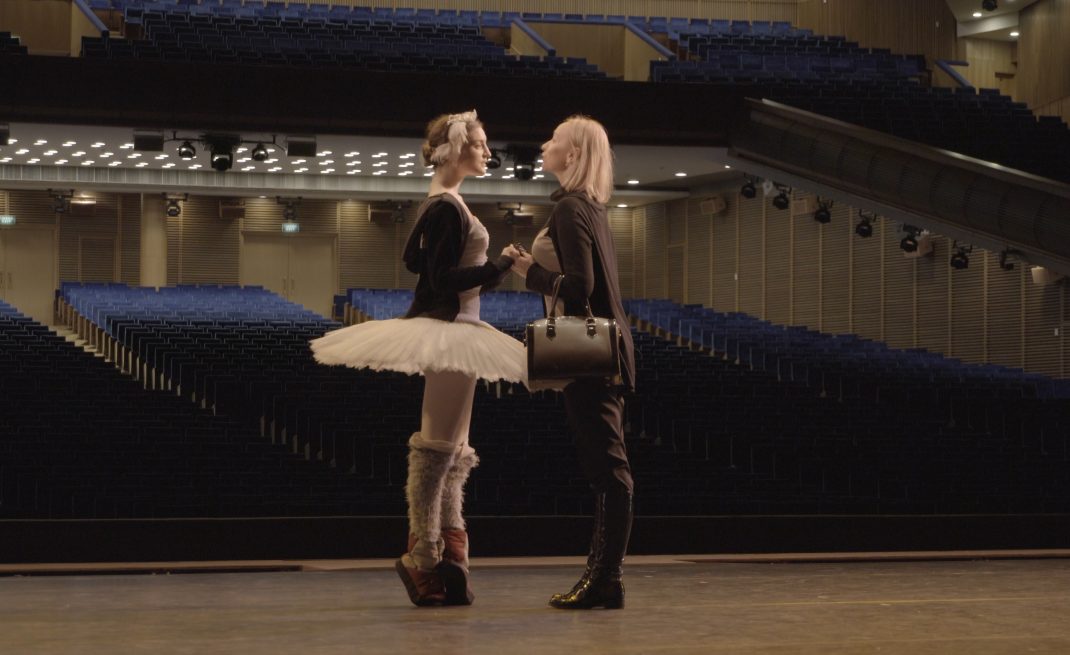 It was in the Kremlin company that Womack was given what she had longed for at the Bolshoi—principal roles in the classics, Nutcracker, Giselle and Swan Lake. Womack regarded the leading role in Swan Lake as the ultimate experience for a ballet dancer and, when she eventually got to perform it, her rendition of the White Swan in Act II moved the director of the company to congratulate her, saying she was the best White Swan he had seen. Towards the end of the film we see brief footage of Womack dancing in these principal roles, including (too briefly) as the White Swan.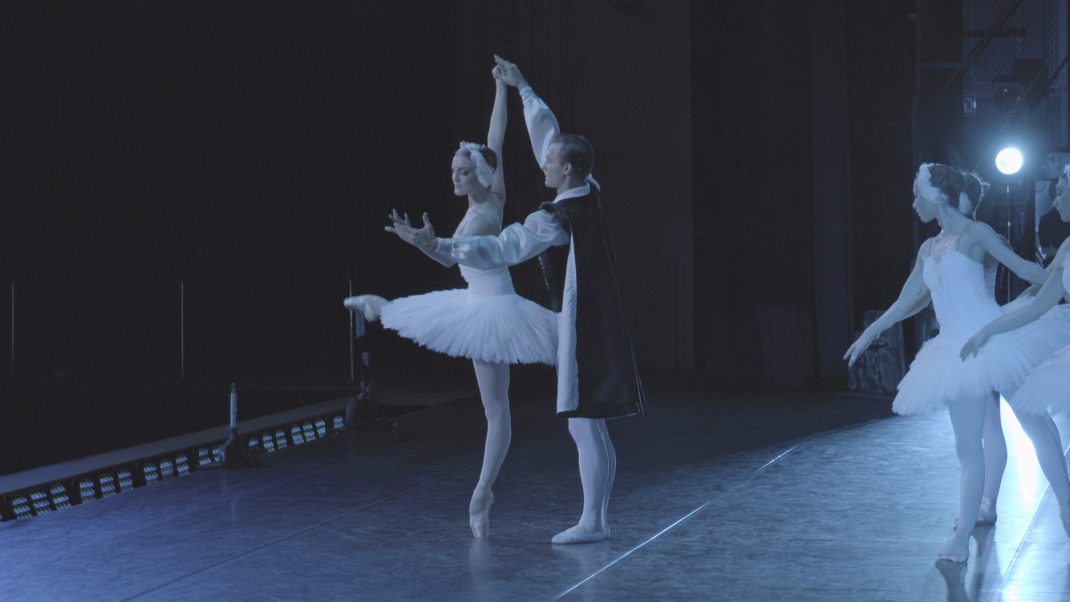 Joy Womack: The White Swan is a film that is both confronting and challenging but also deeply moving at times. There are some beautiful shots of Moscow scattered throughout and I loved the backstage scenes especially those featuring those lovely Russian ladies working in the costume department.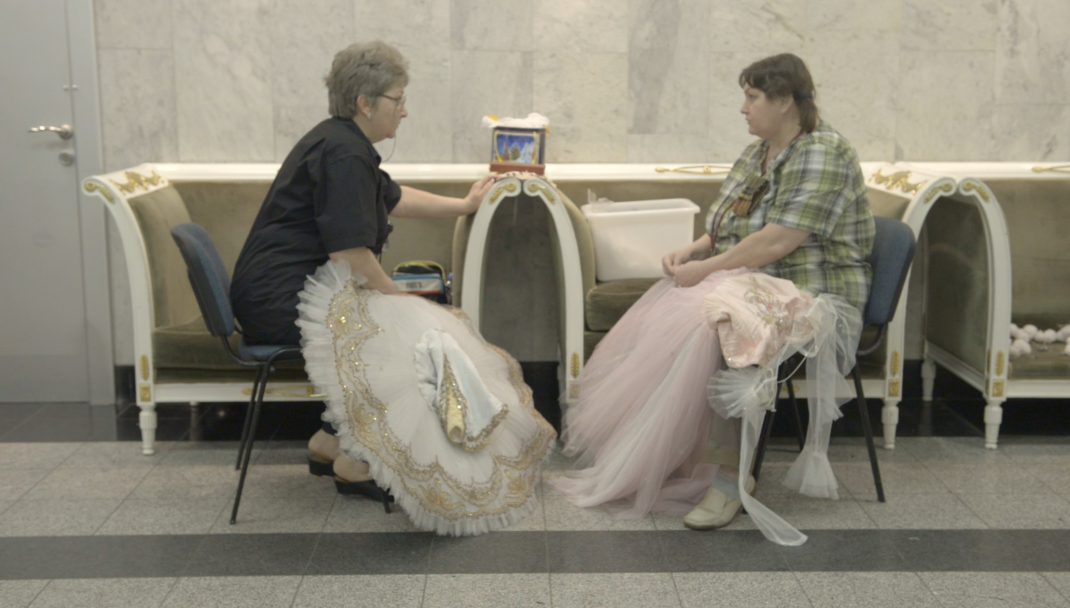 The film ends with the Kremlin period. But after that Womack went on to take up a contract with Universal Ballet in Seoul. She then danced briefly with Boston Ballet. She divorced her first husband and is at the time of writing engaged to an American man. I also read that she is seeking joint Russian/American citizenship and currently works with Astrakhan Opera and Ballet Theatre in southwestern Russia. I will long remember her Canberra performance so it was a real pleasure to watch this documentary!
Michelle Potter, 17 July 2021
Featured image: Joy Womack in Moscow. Still from Joy Womack. The White Swan.