America's irreplaceable dance treasures
This month my essays in the series America's irreplaceable dance treasures: the first 100 went online on the website of the Dance Heritage Coalition. I was commissioned to write on Merce Cunningham and Rudolf Nureyev. The Irreplaceable treasures site is something to be treasured in itself. It is a continuing source of regret to me that in Australia we no longer have something similar. See my previous post on the demise of Australia Dancing: the Australia Dancing site was admired and used not just in Australia but around the world. [Update: Well it seems that the Dance heritage coalition website has also been taken down! so I have removed the links]
I continue to be impressed with dancer Tammi Gissell who earlier in August was the solo performer in Liz Lea's work in progress 'Seeking Biloela'. A follow up conversation with Gissell revealed her strong and much treasured connections to her indigenous heritage. It was also interesting to hear her thoughts about working with scientists at CSIRO. She said: 'What is also exciting for me in working with Liz is the opportunity to work with the scientists at CSIRO and to see the absolute relationship between traditional knowledge and scientific knowledge and how they support each other. For example, the scientists confirm that the Black Cockatoo rides ahead of the rain currents, heralding fertility for the land and people'.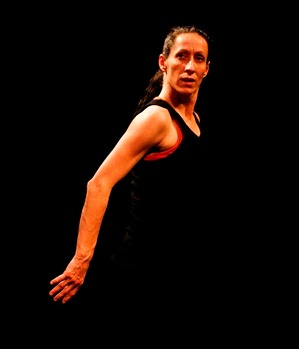 Gissell has recently been commissioned to create two new works for the Perth-based Ochre Contemporary Dance Company for a forthcoming season. She will choreograph one herself and make the other in collaboration with Jacob Lehrer. She is also currently in discussions with Queensland Theatre Company to develop a new work in 2013.
I was sorry to hear, just a day or so after posting my review of On stage alone, edited by Claudia Gitelman and Barbara Palfy, that Claudia Gitelman had died. Gitelman was associate professor emerita at Rutgers University, the State University of New Jersey, and was well-known for her uncompromising scholarship. Her published writing includes a study of Hanya Holm. She also co-edited and contributed to a critical analysis of the work of Alwin Nikolais with whose company she performed.
The exhibition venue at the State Theatre in Melbourne is currently showing an exhibition celebrating the Australian Ballet's 50th anniversary. Called Time in motion: 50 years of the Australian Ballet and curated by Margot Anderson, the Arts Centre Melbourne's curator of dance and opera, the exhibition shows a diverse range of material including footage (some of which is archival), photographs, designs and memorabilia. It covers, if randomly, the company's history from its first performance of Swan Lake in 1962 up to the triple bill, Infinity, staged in 2012.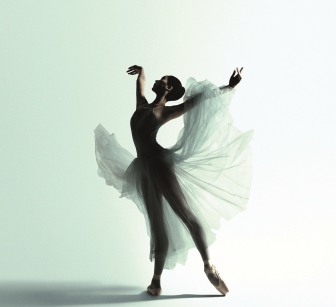 I was especially taken by the works on paper from set and costumes designers working for the Australian Ballet across the decades. They ranged from highly detailed works, such as that by Kristian Fredrikson for Franz in the 1979 production of Coppélia, to others that were simply pencilled shapes, such as the designs by Moritz Junge for Wayne McGregor's 2009 production, Dyad 1929. I especially liked the designs by Akira Isogawa for Graeme Murphy's Romeo and Juliet (2011). They looked like they had been drawn in fine black pen on cloth rather than paper and were careful works of art with fabric swatches attached to become part of the art work rather pinned or stapled on in a less than careful manner. But probably my favourite was Michael Pearce's design for the character played by Simone Goldsmith in Stephen Baynes' At the edge of Night (1997). I loved how it was presented as a collage of sources with costume drawings complemented by historical images and a fabric swatch carefully placed to enhance the total effect.
My one gripe is that there were some issues with the display of archival footage. Some of the footage made the dancers look decidedly short and dumpy. While one can make excuses (perhaps) for the 1960s footage, there is no excuse for having Lisa Bolte and Robert Curran look short and dumpy in footage of Baynes' beautiful pas de deux from Edge of night. I know they don't look like that and suspect that something as simple as a change of monitor might have made a difference.
Time in motion finishes in Melbourne on 23 September 2012 and then goes to Sydney where it will be hung at the State Library of New South Wales, 12 November 2012–10 February 2013.
Michelle Potter, 31 August 2012