With the Royal Ballet preparing for a tour to Brisbane later in 2017, I have been delving into various research materials available in Canberra and Sydney to put together some thoughts about the first tour by the Royal Ballet to Australia and New Zealand, which began in 1958.
The Royal Ballet made its first tour to Australasia in 1958−1959 performing in Australia in Sydney, Melbourne, Adelaide and Brisbane and in New Zealand in Dunedin, Christchurch, Wellington and Auckland. The promoters were J. C. Williamson Theatres Ltd, who claimed in their introductory notes to programs for the tour that the visit represented 'the crowning achievement in The Firm's distinguished contribution to the presentation of Dance in this country.' Records of the Williamson organisation indicate that there was some initial discussion about the dates and cities to be visited (and in what order), but the eventual schedule was:
11 September−8 November 1958:            Sydney, Empire Theatre
10 November 1958−3 January 1959:        Melbourne, Her Majesty's Theatre
7 January−31 January 1959:                      Adelaide, Theatre Royal
3 February−25 February 1959:                  Brisbane, Her Majesty's Theatre
4 March−7 March 1959:                            Dunedin, His Majesty's
9 March−21 March 1959:                          Christchurch, Theatre Royal
23 March−4 April 1959:                             Wellington, Grand Opera House
6 April−18 April 1959:                                Auckland, His Majesty's Theatre
The company was essentially the touring arm of the Royal Ballet, augmented at various stages by dancers from the main company, including Rowena Jackson, Svetlana Beriosova and Anya Linden; Philip Chatfield, Bryan Ashbridge and David Blair; and Robert Helpmann, who danced some featured roles, including in The Rake's Progress, Hamlet, Façade and Coppélia. Margot Fonteyn and Michael Somes joined the company in New Zealand.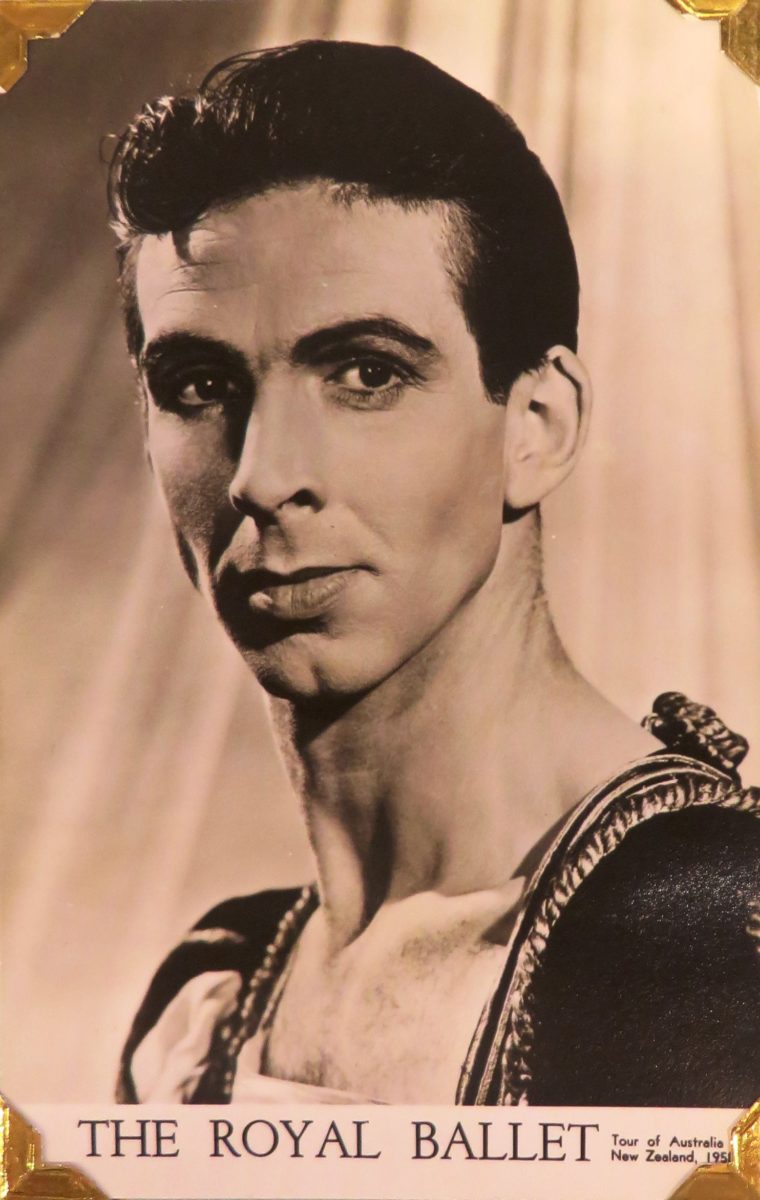 The company was led initially by Ninette de Valois. She arrived in Sydney on 22 August, ahead of the main contingent of dancers, who arrived on 1 September after what Lynn Seymour describes in her autobiography, Lynn, as a trip that took 'three flying days, with desperate relief stops in Frankfurt, Rome, Cairo, Karachi, Calcutta, Bangkok and Singapore.'1 De Valois was accommodated in style at the Hotel Australia in Sydney—'should be booked into a nice room at the Australia with bath' ordered the Williamson organisation.
In addition to de Valois, other administrative and artistic personnel included John Field, listed on the Australian programs as assistant director; and musical director John Lanchbery, who arrived on 30 August on board the P & O liner Stratheden, and who conducted local orchestras in each city. Ballet staff included Henry Legerton as ballet master, and Lorna Mossford as ballet mistress.
While much could be written about the tour, which, with some important exceptions, is most often given just one or two lines in books written and published in Britain, three aspects of the tour stood out as I was looking into the material available here: Lynn Seymour's debut as Odette/Odile in Swan Lake; the writing of the Sydney-based critic and poet, Roland Robinson; and some black and white film footage shot in Melbourne in 1958.
Lynn Seymour in Swan Lake
Although Seymour says in her autobiography (and the story is repeated in Meredith Daneman's biography of Margot Fonteyn), that her debut performance as Odette/Odile coincided with her 19th birthday, this can't be so. Seymour gave her first performance in the full-length Swan Lake in Melbourne on 12 November 1958, but her birth-date is 9 March 1939. The debut was at a Wednesday matinee performance and Seymour was partnered by David Blair for this and for her second performance on 15 November, after which Seymour danced with Donald MacLeary.
De Valois, whose idea it was to have Seymour dance the full-length Swan Lake in Australia, left for home before the debut performance, leaving John Field in charge. Seymour's biographer, Richard Austin, notes that Field took most of the rehearsals and that Seymour had some coaching from Rowena Jackson. As recorded in her autobiography, Seymour was also given encouragement at times by Helpmann and then in New Zealand by Fonteyn. In Lynn, Seymour also discusses some of the difficulties she faced in the first few performances, including managing the 32 fouettés in Act III, and Austin elaborates on the story. But by the time the company reached New Zealand reviews of Seymour and MacLeary were definitely positive. The reviewer for The Press (Christchurch), for example, was moved to write: 'Lynn Seymour's technique is remarkable for its gracefulness; and her poise enabled her to secure some wonderfully statuesque effects. In Donald MacLeary she had a wonderfully accomplished partner, whose every movement revealed his sense of style.'
The images below were taken in Melbourne in 1958. That Seymour is partnered by Blair in this collection of photos indicates that they must have been taken during Seymour's first or second performance. They must surely be the earliest photos of Seymour in the full-length Swan Lake?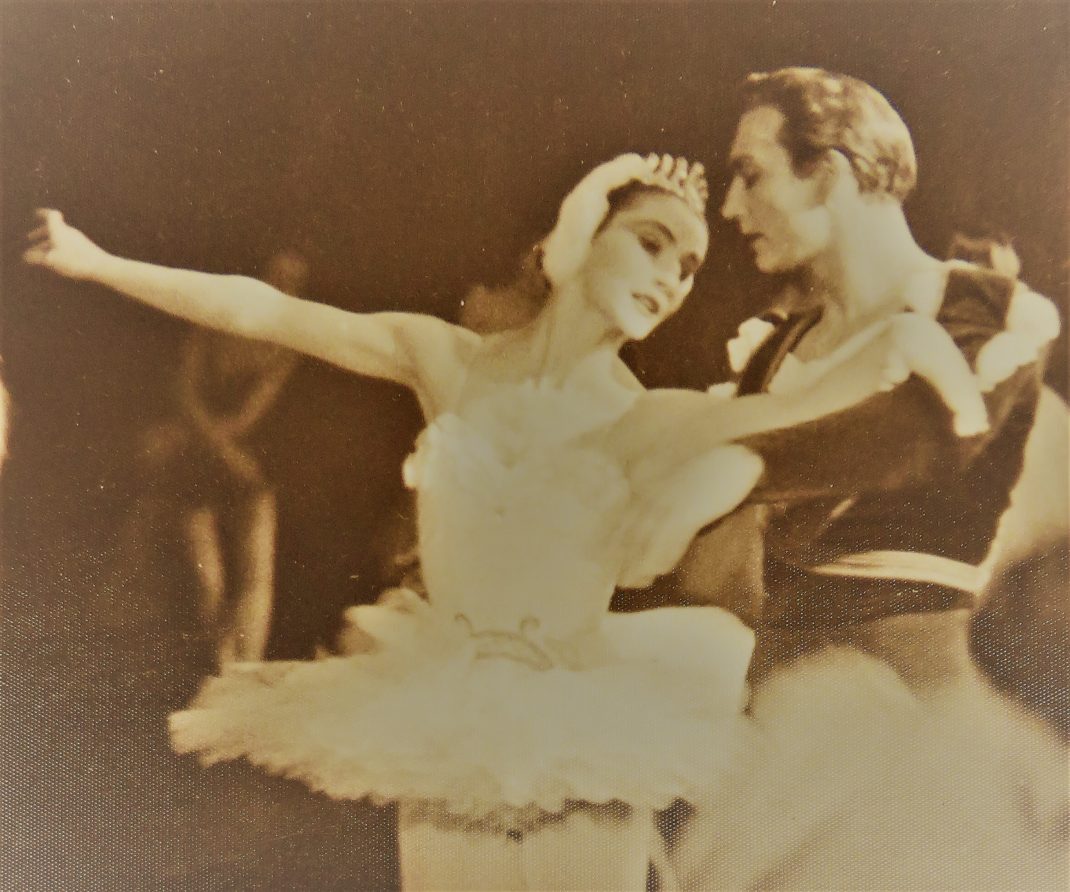 Roland Robinson's dance reviews
Roland Robinson (1912–1992) wrote dance reviews for The Sydney Morning Herald for ten years during the 1940s and 1950s, always signing his reviews with just his initials, R.R. He was a poet of distinction and also wrote extensively about Aboriginal myths and legends. In the 1940s he took ballet classes in Sydney with Hélène Kirsova, whom he called his 'teacher and heroine', and appeared in a number of productions by the Kirsova Ballet over a three year period. His reviews thus combine a deep knowledge and strong understanding of dance (and not just its technical features but its essential qualities as an art form) with an elegant use of language. His language embodied 'the lyrical traditions of his native Ireland' (he was born in County Clare), as one author wrote in an obituary for Robinson.
He was not impressed by Les Sylphides, and he would have known this ballet well from the Kirsova Ballet: 'The presentation of "Les Sylphides" by the Royal Ballet … contained all the components of this ballet save the basic understanding and expression of this marriage of music, dancing, painting an poetry.'
He greatly admired Svetlana Beriosova and said of her first performance in Sydney in Swan Lake: 'Never have I seen anything so beautiful as Svetlana Beriosova, as Odette-Odile, in Le Lac des Cygnes by the Royal Ballet at the Empire Theatre on Saturday night … Australia is honoured by such a ballerina. For the first time we saw the tragic beauty of the full story … Such was the unrivalled classical quality of this ballerina's performance that one must, in all due homage, say of Beriosova "Thy soul was like a star and dwelt apart".'
He was at two minds about Helpmann in The Rake's Progress: 'Robert Helpmann is a master of mime and detailed gesture from the broad theatrical flourish to a stage dominating minute flick of the finger. He is not physically up to form in "The Rake," but his inborn insight into the mental processes of character, and his faultless make-up compel one to sit up and take notice.'
He maintains that, at a reception, he had a discussion with de Valois about technique and expression and, in reviewing the opening performance of Swan Lake in Sydney, he expressed what must have been the essence of that discussion: 'It is an indication of the native character of the English Royal Ballet that it should begin its first season in Australia with the prescribed, traditional form of the classical ballet "Swan Lake". Each nation has its own particular character and temperament. If the characters of the Russian and French ballets are of nobility, elegance, and command, coupled with a daring virility and imagination, the American one of athletic daring and revolutionary character, then the character of the English ballet impresses as cold, conservative and unimaginative. The nature of this character was painfully evident throughout the Royal Ballet's presentation of "Swan Lake" at the Empire Theatre last night. It must be stressed, however, that the dancers of this company have attained a mastery of technique which may not always be found in either the Russian or American schools. Artistically, of course, technique is only justified as a means to the expression of the imagination. The main criticism of the Royal Ballet is that it is disappointingly lacking in this essential imaginative creativeness.'
Robinson wrote what he thought, and there is much more to read from him in back copies of The Sydney Morning Herald. His writing on dance is as fascinating today as it must have been irritating to many in 1958.
Film footage of the Royal Ballet tour
Lasting around 25 minutes, a somewhat grainy, black and white film recording the visit by the Royal Ballet to Melbourne was shot in December 1958. It opens with a segment showing Anya Linden and David Blair sauntering through the gardens in Spring Street, not far from Her Majesty's Theatre where the company was performing. There they weigh themselves (amid some mirth) on a large, coin-operated public weighing machine. They are then approached by a white-haired gentleman who shows them a book (Arnold Haskell's In his true centre), which they examine. Then follow extracts from the company repertoire as performed in Melbourne, including excerpts from Swan Lake, Giselle, Veneziana, Pineapple Poll, Don Quixote (pas de deux), A Blue Rose, Façade, Les Patineurs and Coppélia. These dancing segments include a tantalising glimpse of Helpmann tottering across the stage in heeled shoes as Dr Coppélius, a wonderful hornpipe from Blair as Captain Belaye in Pineapple Poll, and an all too brief look at Seymour as Aurora in Coppélia, performing with beautiful fluidity in the arms, neck and upper body.
It is unclear who shot the film, but I wonder if it is perhaps Dr Joseph Ringland Anderson, Melbourne ophthalmologist whose films of the Ballets Russes visits to Australia, 1936−1940, are such a valuable addition to our knowledge of those companies? The Royal Ballet film has a number of backstage scenes, especially moments captured just before curtain up, which are similar to moments that appear frequently on the Ringland Anderson Ballets Russes films. And, as also occurred with the Ballet Russes films, much of the action is filmed from the wings. I wonder too if the white-haired gentleman in the Spring Street gardens with the copy of In his true centre is perhaps Dr Ringland Anderson, who would have been 64 at the time? Time may tell.
Michelle Potter, 4 January 2017
Featured image: Ninette de Valois, autograph and program image, Sydney 1958

NOTE
There is a discrepancy with the arrival date in some published sources. I have used the one given in the J.C. Williamson material held in the National Library (MS 5783), which states that 58 company members departed London on '29 August from London Airport North on flight EM 552 arriving on 1 September by air.' The date is supported in an article in The Sydney Morning Herald for 2 September 1958: 'Fifty-eight members of the Royal Ballet arrived in Sydney by Qantas from London last night [1 September] to begin an eight month's tour of Australia and New Zealand.'
The Royal Ballet will play Brisbane (as the only Australian venue) from 28 June to 9 July 2017 as part of Queensland Performing Arts Centre's International Series. The repertoire consists of Wayne McGregor's Woolf Works and Christopher Wheeldon's A Winter's Tale.
Update: the signed photograph of Seymour referred to in the discussion below has been posted at this link.