Canberra Critics' Circle Awards: Dance 2014
It was a slow year for local, professional dance in the ACT, especially after the very full dance calendar the city had during its centenary year, 2013. The dance panel of the Canberra Critics' Circle offered only one dance award for 2014. It went to James Batchelor for his performance installation Island.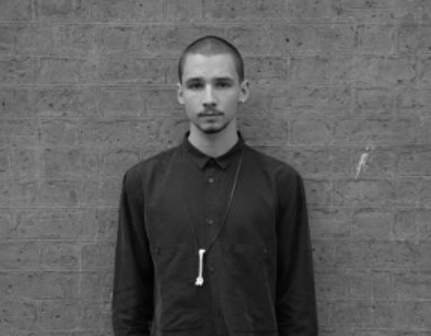 During the Circle's plenary session, at which nominations in individual categories are put forward to the whole group for discussion, a member of the circle questioned me about whether James should or should not be considered a Canberra artist given his strong links with the Melbourne dance scene. It was a good question and one I had discussed with Batchelor earlier in 2014. His reply was:
I left Canberra to go to university in Melbourne, but I don't see that that makes me any less of a Canberran. I am in just my second year out from university and, as I establish my practice, I live a transient lifestyle. Recently I have worked all around Australia and in France, Thailand and the United Kingdom. But I am involved in a number of projects in Canberra this year and I definitely intend to employ my practice here in Canberra.
Independent artists working in dance are, as a matter of necessity, almost always peripatetic.
Dimity Azoury: Telstra Ballet Dancer Award, 2014
It was a pleasure to learn that Dimity Azoury, former pupil of Canberra dance teacher Kim Harvey, received the Telstra Ballet Dancer Award for 2014. A profile of Azoury, currently a coryphée with the Australian Ballet, will be coming to this website shortly.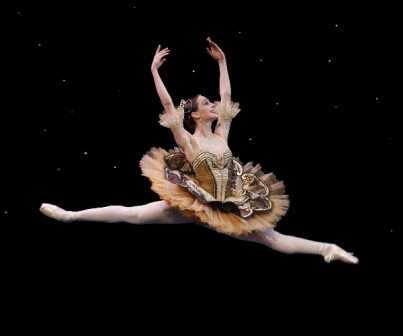 Teacher and choreographer Robert Ray tells me he has headed to New York to stage his Nutcracker for students from the Joffrey Ballet School with guest artists from the Joffrey Concert Group. His production of Nutcracker attracted my attention while I was writing Dame Maggie Scott: a life in dance. To quote from the book:
In 1985 Maggie had commissioned Ray to create a new version of the ever popular Christmas classic, The Nutcracker. It was a milestone in the School's history being the first full-length ballet made especially for the School and was designed especially for students to perform and their end of year graduation. It was also a move to have a cost efficient work for the School, one that could be repeated over the years with roles that would suit students from across all levels of training.
'It was a wonderful training ballet because the first year students could take roles like the mice and the soldiers, the second year students could dance the individual solo roles and the third years could aspire to the pas de deux and the principal roles', Maggie suggests. 'And Robert's choreography was demanding. The students would compete for roles in it. We performed it for five consecutive years.
So now Joffrey Ballet School has taken advantage of this work and Ray believes it is likely to become a permanent fixture on the Joffrey Christmas calendar.
Hot to Trot: Quantum Leap
Quantum Leap in Canberra has just shown its sixteenth production of Hot to Trot, a program in which young dancers try their hand at choreography, and occasionally dance on film. Probably the most intriguing piece on the program of eight short dances and one film (also short) was Inside Out by Aden Hamilton. Hamilton is in Year Five at Telopea Park Primary School and, for someone so young, his duet, which he performed with Caroline de Wan, was astonishingly mature and complete in its structure. Someone to watch.
Press for November 2014 [Update May 2019: Links to press articles from The Canberra Times prior to 2015 are no longer available]
'Bold effort but unwoven threads.' Review of Kathrada 50/25, Liz Lea. The Canberra Times, 4 November 2014, p. 6.
'Local links in national awards.' Report on the Australian Dance Awards 2014. The Canberra Times, 10 November 2014, pp. 10–11.
Michelle Potter, 30 November 2014
Featured image: Dimity Azoury receives the Telstra Award for 2014. Photo: Jess Bialek