'Good dancers love dancing' (Valerie Grieg, 2011)
Valerie Grieg, who has died in Melbourne on 27 March in her 91st year, was an inspired teacher of ballet whose deep understanding of the classical technique and how it can best be taught are contained in her publication Inside ballet technique: separating anatomical fact from fiction in the ballet class. Inside ballet technique was first published in 1994 by the Princeton Book Company and remains an essential guide to body mechanics and the anatomical laws behind classical ballet.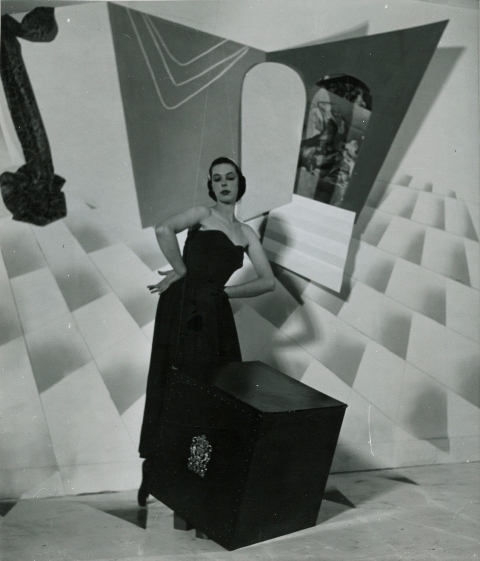 As a child in Melbourne Grieg studied ballet before going on to work with Elisabet Wiener, proponent of the Central European modern dance style. But ballet, with its strong technical underpinning, was where her interests and commitment lay and in the 1940s she joined Laurel Martyn's Ballet Guild. It was an extraordinarily creative time at the newly-formed Guild and Grieg's colleagues at the time represented a roll call of Melbourne-based artists of the day. They included Martin Rubinstein, Strelsa Heckelman, Corrie Lodders, Max Collis, Graham Smith and Eve King. With Ballet Guild, Grieg performed in many of Martyn's original compositions, including Sigrid in which she danced the title role, as well as in classics of the repertoire such as Serge Bousloff's staging of Le Carnaval in which she appeared as Chiarina.
Teaching soon became an important aspect of Grieg's career. In 1950 the Guild established a branch in Hamilton, Victoria, and Grieg became its director. A newspaper report in 1952 claimed Grieg had flown over 40,000 miles to give classes since taking on this role. Later she taught for the Guild on the Mornington Peninsula.
Grieg left the Guild, and Australia, in the early 1950s to work and study in the United Kingdom. In London she came under the influence of esteemed teacher Audrey de Vos whose approach to a number of technical issues Grieg absorbed into her own developing career as an educator.
After returning to Australia briefly Grieg left in the early 1960s to pursue her dance interests in the United States. She studied in New York at the Juilliard School where she especially admired the warmth and strength of Martha Hill, and then moved to Cleveland, Ohio, where she worked with Ohio Ballet. She was also the founding coordinator of the Dance Department at the University of Akron, Ohio. Eventually, Grieg returned to Manhattan where she coached, choreographed and taught master classes. She came back to Australia on frequent occasions to teach and coach. Later she returned permanently to her country of birth living first in Canberra and then in Melbourne.
Grieg's students continue to teach and perform in the United States, Australia and elsewhere and many continue to develop and expand upon her influential approach to teaching. Her friend and colleague, Janet Karin, recalls Grieg's influence:
In the 1950s, Valerie was a ballet teacher well ahead of her time. Her experience in modern dance, her anatomical knowledge and her enquiring, analytical mind enabled her to see the fundamental truths behind traditional teaching. As my mentor in my early teaching years, she was always generously encouraging. Her interest in discussing esoteric technical points inspired me then, and was still inspiring me as she reached the age of 90. Valerie helped lay the foundations of my teaching career.
Grieg's legacy lives on. She is survived by her nephews, Christopher Zegelin in the United States and Peter Zegelin in Australia.
Valerie Grieg: born Melbourne, 4 September 1922; died Melbourne, 27 March 2013.
Michelle Potter, 28 March 2013