Ruth Galene, who has died in Sydney aged 87, had an extraordinarily diverse career in dance. Born Ruth Helfgott in Berlin of Polish-Jewish parents, she came to Australia in 1938. The family settled in Sydney and Ruth's first formal dance experience was with Viennese émigré, Gertrud Bodenwieser. After a successful audition, when she wore, as she recalled, a white silk dress that floated as she moved, Ruth began modern dance training under two of Bodenwieser's leading dancers, Evelyn Ippen and Bettina Vernon. Shortly afterwards, Ruth began taking ballet classes in Sydney with Estelle Anderson and a little later with Lorraine Norton and then Leon Kellaway.
Ruth performed briefly with the Borovansky Ballet, where she counted star dancer Kathleen Gorham as one of her closest friends. She then joined the English company, Ballet Rambert, during its Australasian tour of 1947–1949, as indeed did Gorham. With Rambert, Ruth danced under the name Ruth Boker. Boker was a family name and Ruth chose it in preference to Marie Rambert's suggestion of 'Sylvia Sydney'. Her most successful role with Rambert was the principal one of the Italian Ballerina in Antony Tudor's Gala Performance, which she performed in the company's final season in Perth in 1949.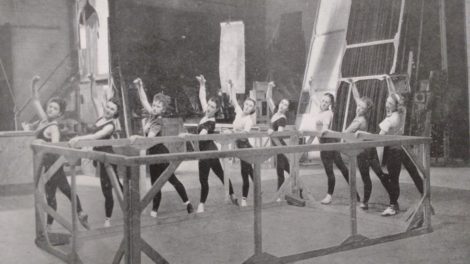 While performing with Borovansky and Rambert, Ruth continued working towards the Royal Academy of Dancing examinations and passed Advanced with Honours in 1948 and then successfully completed the Solo Seal exam.
When Ballet Rambert left Australia for London in 1949, Ruth and Gorham travelled with the company and, on her arrival, Ruth continued her ballet training with esteemed teachers, including Vera Volkova in London and Olga Preobrajenska and Victor Gsovsky in Paris. Speaking of Volkova's classes Ruth recalled:
The classes had become a showcase for visiting directors of dance companies who were looking for new talent. One week after my arrival in London, Roland Petit, director of Les Ballets de Paris, walked into the studio to watch. Petit chose two dancers for his company: Kathleen Gorham and me.
In Europe, as well as dancing with Roland Petit's company, Ruth performed with Le Grand Ballet du Marquis de Cuevas. It was choreographer and ballet master of the de Cuevas company, John Taras, who suggested she change her name (again). She consulted with renowned dance writer Cyril Beaumont and chose Galene after the Russian ballerina Galina Ulanova. With de Cuevas she had the opportunity to dance the works of some of the twentieth-century's most exciting choreographers, including Léonide Massine, Bronislava Nijinska, Jean Babilée, George Skibine and George Balanchine.
Eventually, Ruth decided she needed to return to Australia to contribute to the development of dance in Australia. She joined the Melbourne-based National Theatre Ballet where she danced a varied repertoire, which included Beth Dean's 1950 production of Corroboree in which Ruth danced the role of the Thippa Thippa Bird. It was while dancing Myrtha, Queen of the Wilis, in Giselle for the National, however, that she met her husband, Peter Frank. Ruth recalled the event:
I met my husband to be, Peter Frank, through an incident that was sheer coincidence. On crossing Collins Street in Melbourne, Peter encountered a mutual friend (we were later to realise). The question posed to Peter by his friend was "are you coming to the ballet tonight?" He decided to do so. The role in which Peter saw me for the first time was the Queen of the Wilis in Giselle: an unrelenting, stern character. Not exactly an inviting introduction to his future wife
Back in Sydney Ruth began teaching, having bought a school in Northbridge. She also began to branch out into choreography in a major way. She created The Tell-tale Heart, with a commissioned score by Nigel Butterley, for the inaugural performance of the Sydney-based choreographic ensemble, Ballet Australia, in 1961 and went on to make several more works for this company. They included Adagio Albinoni in 1967, which she always regarded as a breakthrough work in which she was able to combine classical and contemporary vocabulary. Adagio Albinoni was subsequently taken into the repertoire of the English company, Ballet Caravan.
In 1969 Ruth began formulating her system of dance training, Dance Dynamics, which she worked on for some thirty years until 2000 when she felt it had developed into a comprehensive system. She described it as having a movement vocabulary that was 'integrated with key elements pertaining to the Australian natural environment'. During this time she established the New Dance Theatre, renamed in 1989 as Red Opal Dance Theatre. With this company she aimed to create works that demonstrated a distinctive, Australian identity. She created over 100 works for her company, often using original scores by Australian composers. Red Opal Dance Theatre and its predecessor performed across various Sydney venues and in regional areas in New South Wales from 1967 up until 2005.
Ruth Galene is survived by a son and daughter-in-law, Robert and Christina Frank, and three grandchildren.
Ruth Galene. Born Berlin, 10 January 1929; died Sydney, 17 May 2016
Michelle Potter, 20 May 2016
Featured image: Ruth Galene and Ross Hutchison in The First Sunrise (detail). The New Dance Theatre, 1970. Source: Ruth Galene, Dance Dynamics, p. 61. Full image below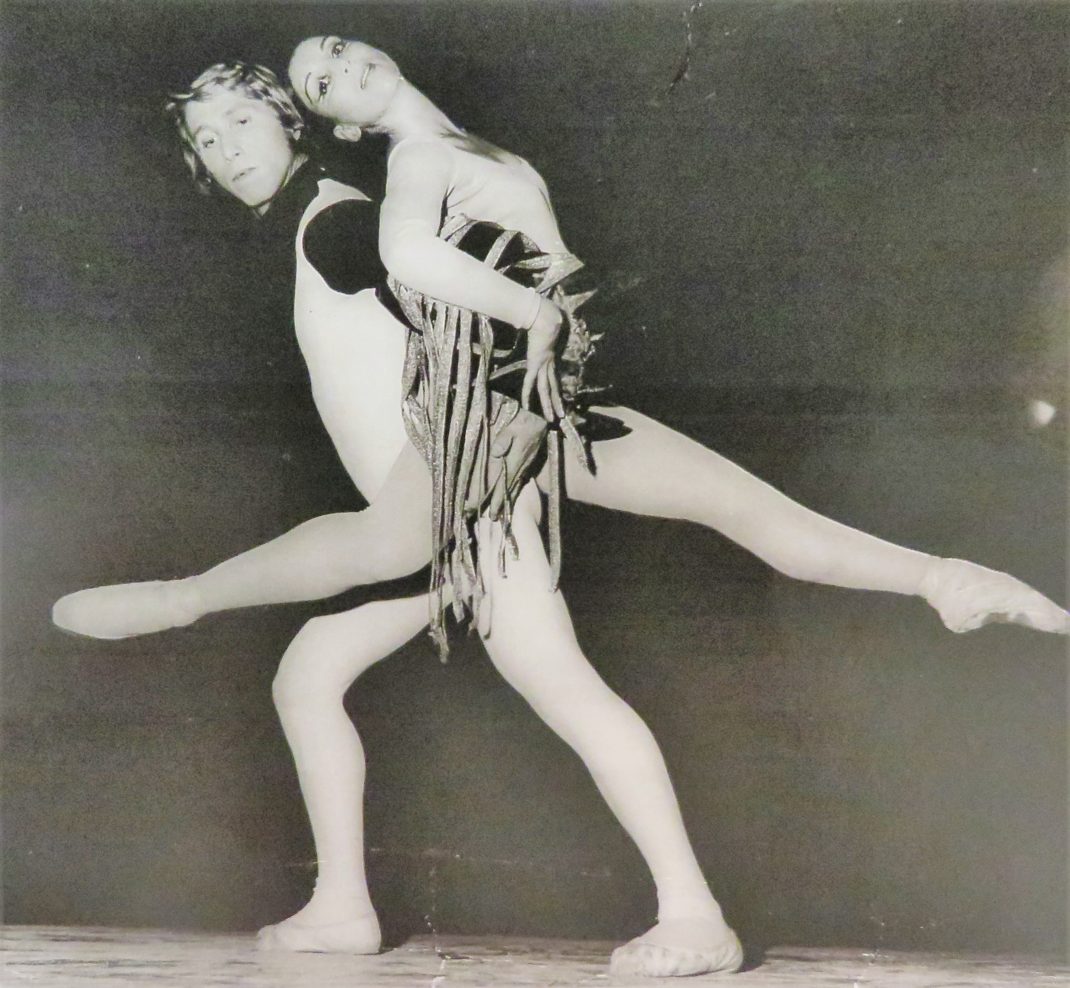 Sources:
Ruth Galene, Oral history interview recorded by Michelle Potter, 1999. National Library of Australia, Oral History and Folklore Collection, Keep Dancing Collection, TRC 3490
Ruth Galene, Dance Dynamics. Australian contemporary Dance Training System (Sydney, n.d [1998?])
Papers of Ruth Galene, National Library of Australia, MS Acc.10.140
Carmel Bendon Davis, The Spirit of the Dance: The Story of Ruth Galene, revised edition 1998
Records of Ballet Australia, 1956-1976. National Library of Australia, Keep Dancing Collection, MS 9171
Ballet Rambert: the tour of Australia and New Zealand, 1947–1948. Program book edited by Harry Tatlock Miller, photographed by Alec Murray, designed and decorated by Loudon Sainthill (Sydney: Craftsman Bookshop, [1947]