This month's dance diary has, unexpectedly, a focus on dance books. One book is quite new and is due to be released on 1 August. The others have already been published and their mention is a result of other, related news received during the month.
The Art and Science of Ballet Dancing and Teaching. A new book by Janet Karin
A new book by Janet Karin OAM, The Art and Science of Ballet Dancing and Teaching, will be released by Routledge on 1 August 2023. Karin has had an extraordinarily diverse dance career including as a performer, teacher and researcher. Her book has the subtitle 'Integrating Mind, Brain and Body' and examines an approach to ballet that is holistic in outlook rather than being seen and understood as a collection of steps joined together.
In her introduction, Karin has shared her thoughts about writing the book:
I have written this book for all those who, like me, have wondered what is 'inside' the visible reality of the dancing body. How does the miracle of beautiful, expressive dancing happen? This question has mesmerised me from my earliest ballet classes. Now, after many decades as a dancer, teacher and dance science researcher, I offer my understanding of the mystery within dance to all those who share my wonder. The book is written primarily for dancers, company ballet staff, ballet teachers, and vocational and under-graduate dance students but I hope it may be of interest to parents, audience members, health practitioners and anyone else who wishes to know more about the inner workings of the dancer's mind and body.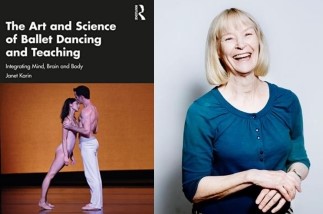 The image that graces the front cover shows Robyn Hendricks and Robert Curran from the Australia Ballet in a moment from Christopher Wheeldon's After the Rain. The photo was taken by Jess Bialek.
Here is the link to information about the book and how to purchase it from the publisher.
Stanton Welch's Swan Lake
Stanton Welch's Swan Lake, made for Houston Ballet and first seen in 2006 has just recently been restaged. I found the production, which I have only seen on DVD, quite absorbing from many points of view. It was of course especially notable for me as it was designed by Kristian Fredrikson. Fredrikson was the subject of my book Kristian Fredrikson. Designer, published by Melbourne Books in 2020. He created the designs for Swan Lake in 2005, the year of his death. It was his last commission.
Houston Ballet is still using those original designs after 17 or so years and the Texan lifestyle magazine Papercity included a review of the recent restaging in its edition of 13 June 2023. The review included the following:
Swan Lake's Costume Power
Adding to the dark atmosphere are costumes and sets by Kristian Fredrikson, who borrows from the mood and palette of pre-Raphaelite painter John William Waterhouse. The ballet's opening scene at the lake is inspired by Waterhouse's painting The Lady of Shalott, 1888, based on Alfred, Lord Tennyson's 1832 poem of the same name. Set in Arthurian times, the poem depicts the mythological tale of a female figure who, like Odette, gives her life for love and a moment of freedom, and thereby breaks a curse.
That the Pre-Raphaelites were also inspired by the Ottoman Empire likely explains Fredrikson's Byzantinesque ballroom in Act II, ominously lit by designer Lisa J. Pinkham, where the Queen is entertaining. The impressive set has been widely praised since its inception.
I have fond memories of travelling to Houston during research for my book. Especially generous to me on that occasion was wardrobe manager Laura Lynch and, as a result of Lynch's input, and that of others in Houston, I was able to include a reasonably extensive account of the design work for Welch's Swan Lake. My book features a number of illustrations of aspects of the production, including one showing the set and costumes for the ballroom scene mentioned above. The genesis of the tutus for the swans is also discussed.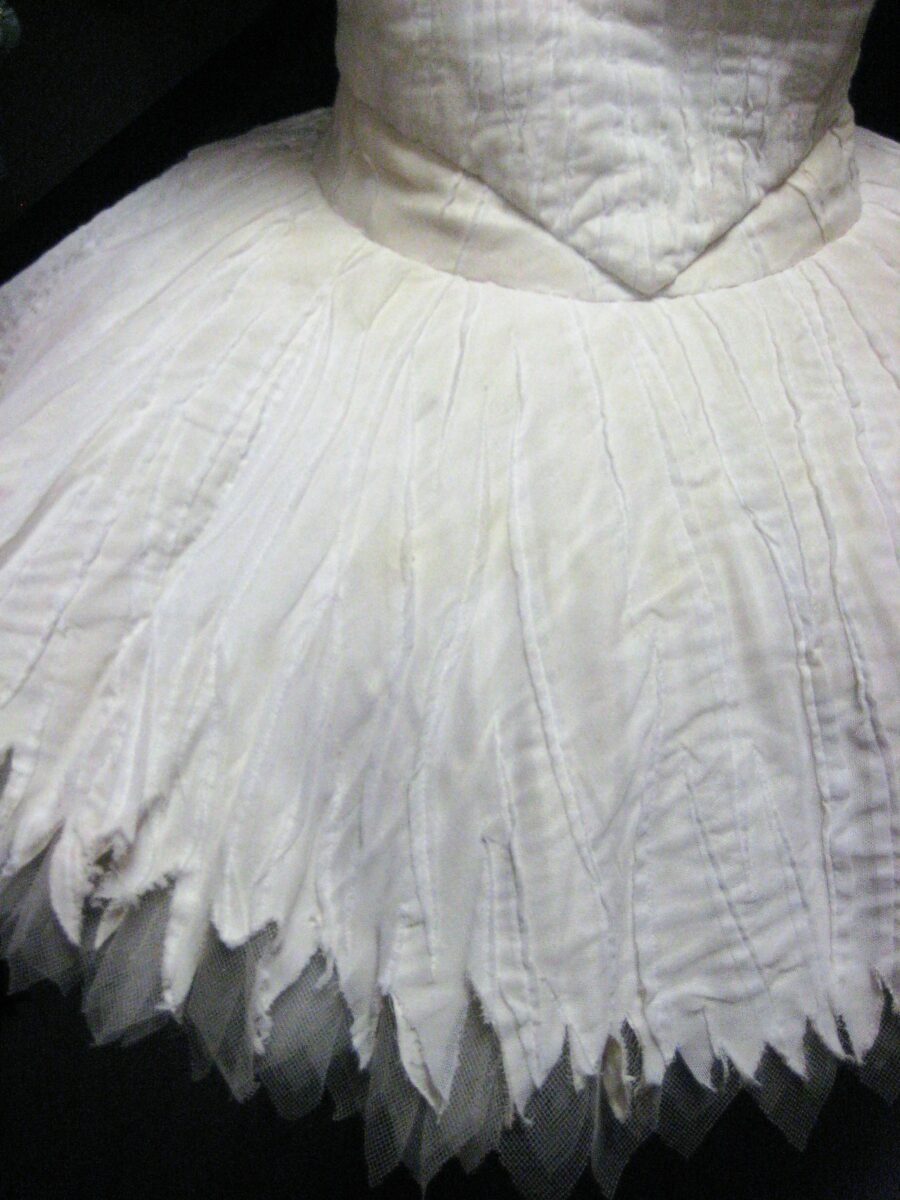 My book is still available from Melbourne Books and is currently being offered at a special price. Follow this link.
Philippa Cullen. Some little known footage
Evelyn Juers, author The Dancer. A Biography for Philippa Cullen, alerted me to some footage of Cullen, which she described as 'rare' noting that she had never seen it before. It was shot in 1975 by Stephen Raoul Jones when Cullen appeared in 'Australia 75: Computers and Electronics in the Arts' in the ballroom of the Lakeside Hotel in Canberra in March 1975.
More information about the footage and Jones' recording of it is available in the text attached to the video link below.
My review of Juers' book is at this link. Copies are available from the publisher, Giramondo, at this link.
Somewhat belatedly I discovered that Emeritus Professor Derek 'Dick' Denton AC had died, aged 98, in Melbourne late last year. Quite rightly the obituaries I have since read focus on Denton's extraordinary career as a research physiologist. But Denton married Margaret Scott, later Dame Margaret Scott, in Cambridge, England, in 1953, and his support of Scott throughout her diverse dance career is exceptional. In particular, he was active in the many discussions with H. C. 'Nugget' Coombs and others, which took place in the Denton/Scott home in Melbourne and which eventually led to the establishment of the Australian Ballet and later the Australian Ballet School of which Scott was founding director.
I had much admiration for Denton, in particular for his knowledge and generosity as I set to work on my biography of Scott, Dame Maggie Scott. A life in dance, which was published in 2014 by Text Publishing. The book includes many references to Denton's role in the growth of ballet in Australia. Some are highly surprising, such as his involvement in an operation undergone by Scott in 1951. The book is still available from the publisher. Follow this link.
Michelle Potter, 30 June 2023
Featured image: Cover for Janet Karin's book The Art and Science of Ballet Dancing and Teaching