As Australia gets ready for the running of the 155th Melbourne Cup today, the first Tuesday in November, I can't help recalling the ballet Melbourne Cup that was part of the Australian Ballet's inaugural season in November 1962. Choreographed by Rex Reid, designed by Ann Church, and with assorted 19th century music arranged by Harold Badger, it was, according to Reid in an oral history interview recorded by James Murdoch in 1986, a 'pot boiler'. It was indeed a popular success, although not lauded by all critics.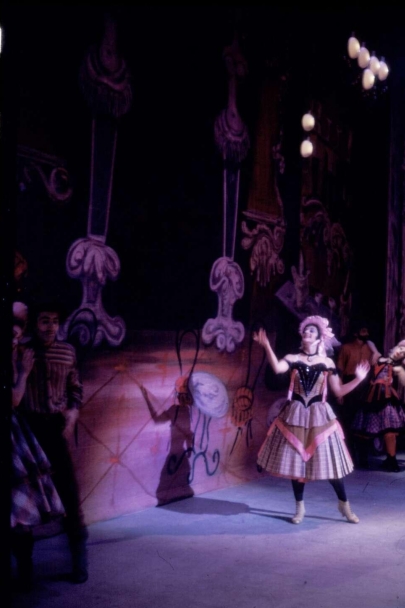 The idea for the ballet is usually attributed to Geoffrey Ingram, administrator of the Australian Ballet 1963–1965. Edward Pask writes it was 'strung on a slender story by Geoffrey Ingram and Rex Reid set at the time of the original running of the now-famous horse race in 1860'. There is, however, a precedent for the ballet, which has largely been overlooked in general discussions of the Australian Ballet production.
In 1957 Maggie Scott was working with Zara Holt (later both were honoured with the title of Dame of the British Empire!) on a dance and fashion show, which was eventually given a one-off performance in the Toorak Village Theatre. Rex Reid, who was a colleague of Scott during her days with Ballet Rambert and the National Theatre Ballet, choreographed a horse racing vignette for the show and the dancers' costumes were designed by Ann Church, who had also worked with the National. In it three horses, French, British and American, competed for the prize of a cup. Scott believes that this was the forerunner to the Australian Ballet's production, and I discuss the production and its effects for the future of Australian dance in a little more detail in my biography of Dame Margaret.
Michelle Potter, 3 November 2015