Bangarra Dance Theatre has a special program coming up at the end of November—a brief revival of Ochres at Carriageworks in Sydney beginning on 27 November.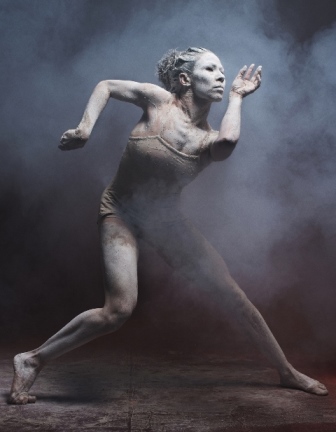 Ochres was one of Bangarra's earliest works and is still regarded as a milestone in the company's history. Co-choreographed by Stephen Page and Bernadette Walong, it was first performed in Sydney in 1994. In 1995 it came to Canberra as part of the National Festival of Australian Theatre, the brainchild of Robyn Archer and for a few years one of the highlights of the theatre scene in Canberra. Anyone who was lucky enough to see Ochres back then in its first years will never, I am sure, forget Djakapurra Munyarryun smearing his body with yellow ochre as the work began.
Looking back through my archive, I discovered a review I had written for Muse, a monthly arts magazine produced in Canberra and initially edited by Helen Musa (Muse—like the Festival—is now, sadly, defunct). Re-reading the review I found I had speculated in 1995 on how Bangarra would develop in future years, especially in regard to the growth of a recognisable Bangarra style and vocabulary. Well that has certainly happened and it will be interesting to look back on Ochres as an early work in which Page and Walong were testing ways of doing just that—setting Bangarra on a journey to discover a contemporary, indigenous dance style.
Further details of the new Ochres at this link.
One of my favourite French dance sites, Danses avec la plume, recently posted some news about Hannah O'Neill and the up-and-coming competitive examinations for promotion within the Paris Opera Ballet. Female dancers will face the jury on 3 November. O'Neill's name has been suggested on a number of occasions for promotion into one of two positions as principal dancer. One author suggests O'Neill is an Etoile in the making and the future of the company! (Une promotion d'Hannah O'Neill me plairait beaucoup aussi. C'est une danseuse brillante, une future Étoile, elle est l'avenir de la troupe.)
The word is too that Benjamin Millepied, now directing Paris Opera Ballet, would have liked to have dispensed with this ingrained competitive system of promotion, but the dancers voted that it remain.
See this link for what is currently 'trending' regarding the promotions, and follow this this link to see an image of O'Neill (taken by Isabelle Aubert) with Pierre Lacotte after a performance of Lacotte's production of Paquita. [UPDATE: Link to Paquita image no longer available}
All the things: QL2 Dance
As an annual event on its performance calendar, QL2 Dance produces a short program of dance for its young and less experienced dancers, aged from 8 to 17. This year the program, All the Things, included choreography by Ruth Osborne, Jamie Winbank, Alison Plevey and Joshua Lowe with perhaps the most interesting moments coming from Plevey's 'girly' piece about shopping, 'Material Matters', and Joshua Lowe's male-oriented 'I Need' about 'needing' technological devices in one's life. It was an entertaining, if somewhat sexist juxtaposition of ideas in these two pieces, which had been strategically placed side by side in the program.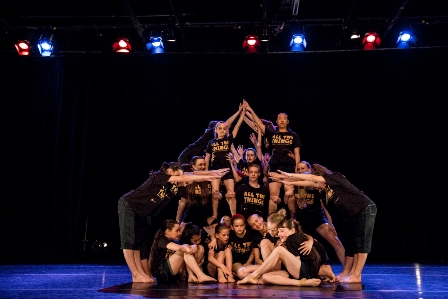 But the great thing about this annual event is the experience it gives these young dancers. James Batchelor (independent), Daniel Riley (Bangarra Dance Theatre) and Sam Young-Wright (Sydney Dance Company) are just three current professionals who had early dance experiences with Quantum Leap.
New book from photographer Lois Greenfield
One of the most pleasurable experiences I had while working in New York between 2006 and 2008 was visiting the studio of dance photographer Lois Greenfield. I was there to buy a collection of her images for the Jerome Robbins Dance Division. She is about to launch a new book. See this link for details.
'Lording it in high-tech high jinks.' Review of Michael Flatley's Lord of the Dance: Dangerous Games. The Canberra Times, 9 October 2015, 'Times 2' pp. 6–7. Online version.
'Sizzling and simply sensational.' Review of Natalie Weir's Carmen Sweet for Expressions Dance Company. The Canberra Times, 13 October 2015, 'Times 2' p. 6. Online version.
'Dancing our way next year.' Preview of dance in Canberra in 2016. The Canberra Times, 26 October 2015, 'Times 2' p. 6. Online version.
'Listless on the Lake.' Review of Swan Lake by the Russian National Ballet Theatre. The Canberra Times, 31 October 2015, ARTS, p. 20. Online version .
Michelle Potter, 31 October 2015