Hannah O'Neill trained as a dancer in Japan, New Zealand and Australia, before being accepted into the Paris Opera Ballet in 2011 on a seasonal contract. After another seasonal contract in 2012, in 2013 she was offered a lifetime contract and rose through the ranks until, following a performance of George Balanchine's Ballet Imperial in March 2023, she was promoted to the highest rank, that of étoile.
Watch O'Neill below as Myrthe in Giselle in an extract from a 2021 Paris Opera Ballet production.
Or for some brief footage that shows O'Neill in a different light, watch her in the third variation from the Kingdom of the Shades scene in La Bayadère from 2020.
And especially for my New Zealand colleagues, when O'Neill was interviewed in 2021 for the French weekly, Le Point, she said, 'Je suis une Kiwi. Pour toujours.' The interviewer, Brigitte Hernandez, then added, 'Kiwi, comme le petit oiseau qui ne vole pas, cette grande beauté du ballet de l'Opéra de Paris? Eh oui! Et chaque année, avant de se présenter en tutu devant le jury du concours de hiérarchie du ballet de l'Opéra de Paris, Hannah O'Neill, visage énigmatique à la Brancusi, bras infinis, jambes sublimant les arabesques, enfilait le tee-shirt des All Blacks et exécutait un petit haka pour se porter chance.'
I had the good fortune to interview O'Neill in Paris 2012 for the National Film and Sound Archive (NFSA) as part of the Heath Ledger Project (sadly the project lasted only a couple of years). The interview appears on the catalogue of the NFSA—brief details at this link. Below are two images I took of O'Neill after the interview had been completed, one at the Pont neuf, the other in the foyer of the hotel where the interview was conducted.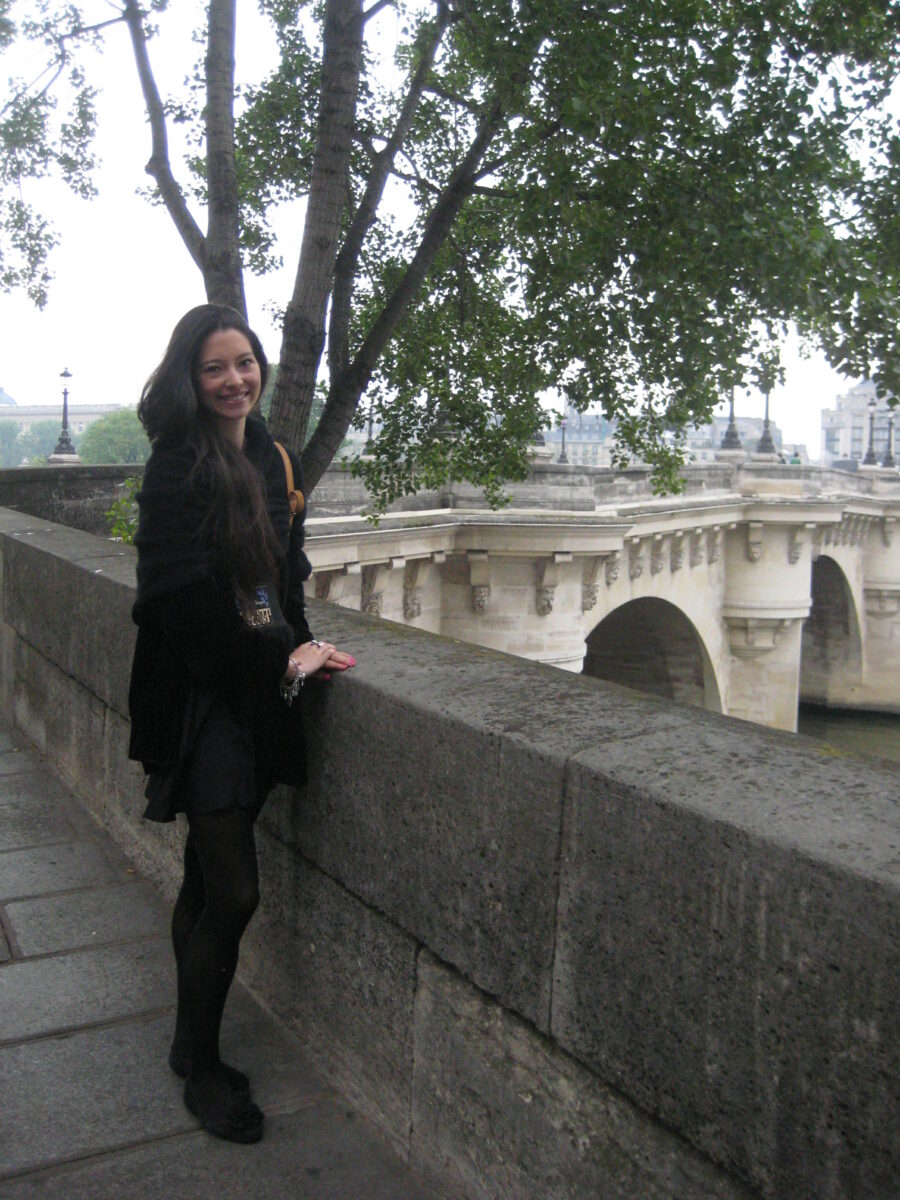 Further posts on O'Neill are at this link.
Michelle Potter, 5 March 2023
Featured image: Still from the Paris Opera Ballet production of Giselle, 2022 with Hannah O'Neill as Myrthe.