Bangarra Dance Theatre in 2023
Bangarra's 2023 season will see the revival of the Dance Clan series for the first time in ten years. The series began in 1998 and fostered new work by choreographers, dancers and designers, most of whom were emerging artists in those fields. Artists whose careers were advanced by appearances in Dance Clan performances have included Deborah Brown, Tara Gower, Yolande Brown and Frances Rings, who will shortly take on the artistic directorship of Bangarra. In 2023 Beau Dean Riley Smith, Glory Tuohy-Daniell, Ryan Pearson and Sani Townson will create new works focusing on their own storytelling. Costume designs will be by Clair Parker, mentored by Jennifer Irwin, lighting by Maddison Craven mentored by Karen Norris, and set design by Shana O'Brien under the guidance of Jacob Nash. Separate scores for each work are being composed by Brendon Boney, Amy Flannery and Leon Rodgers.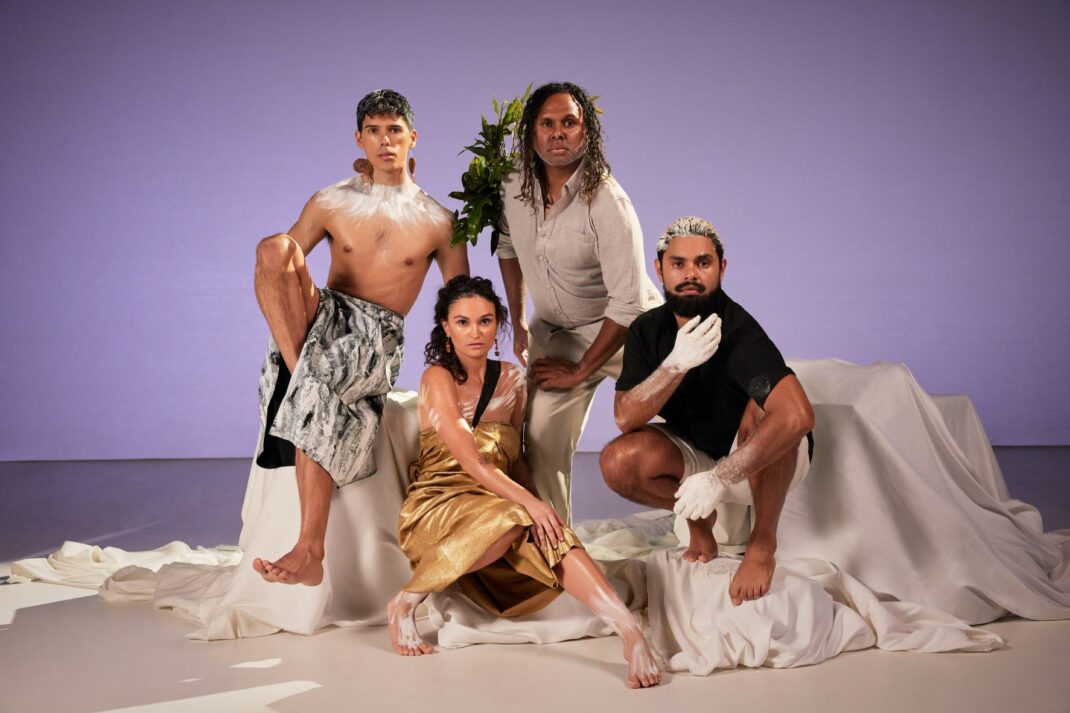 The major production for 2023 by the main company will be Yuldea being created by Frances Rings in collaboration with Jennifer Irwin (costumes), Jacob Nash (set), Karen Norris (lighting) and Leon Rodgers (score). The show will premiere at the Sydney Opera House on 14 June as part of the 50th anniversary season before touring across Australia including to Canberra, Adelaide, Brisbane, Melbourne and Bendigo. The work is inspired by the story of the Anangu people of the Great Victorian Desert. Rings says:
Within my family lineage lie the stories of forefathers and mothers who lived a dynamic, sophisticated desert life, leaving their imprint scattered throughout Country like memories suspended in time. Their lives were forever changed by the impact of colonial progress.
Further details on the Bangarra website.
A new work by Meryl Tankard
Given that Meryl Tankard's Wild Swans* has long stayed in my mind as an exceptional collaborative work between Tankard as choreographer, composer Elena Kats Chernin and visual artist Régis Lansac, it was more than exciting to hear that this trio will be presenting their latest collaboration, Kairos, as part of the 2023 Sydney Festival. Commissioned and produced by FORM Dance Projects, Kairos will open at Carriageworks on 19 January and will feature dancers Lillian Fearn, Cloé Fournier, Taiga Kita-Leong, Jasmin Luna, Julie Ann Minaai and Thuba Ndibali.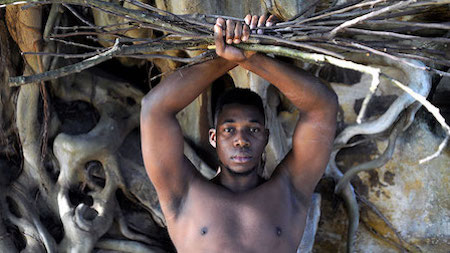 'Kairos' in ancient Greek means 'the right or opportune moment for doing, a moment that cannot be scheduled'. Publicity for the show suggests that the work responds to the current 'uncertain and challenging times' in which we currently find ourselves.
News recently announced in Houston, Texas, is that Julie Kent, currently artistic director of Washington Ballet and former principal artist with American Ballet Theatre, will leave Washington Ballet at the end of the 2022-2023 season. She will join Stanton Welch as co-director of Houston Ballet with Welch keen to be able to devote more time to choreography.
In October I had the pleasure of recording an oral history interview with Barbara Cuckson, owner and director of Rozelle School of Visual Arts, whose dance training was largely with Gertrud Bodenwieser. The interview, which will eventually be available online from the National Library of Australia, is not only an exceptional insight into the Bodenwieser heritage and Cuckson's training within and beyond that heritage, but it also contains a wealth of information about Cuckson's parents, Eric and Marie Cuckson, and their outstanding contribution to the growth of the arts in Australia.
Michelle Potter, 31 October 2022
* There is no review of Wild Swans on this website as it was produced and performed in 2003, that is before I began …on dancing. But here is a link to a post in which I mention it as a result of a BBC program I heard.
Featured image: Hero image for Bangarra's 2023 production Yuldea. Photo: © Daniel Boud