Just recently a colleague in France suggested I might enjoy a BBC radio program she had just heard in a series called Sound of Dance. The particular program, 'The Contemporary Ballet Composer', was hosted by Katie Derham and concerned music specially commissioned for dance. It included, as it happened, excerpts from two works we are shortly to see in Australia—'In the garden' by Max Richter from the score for Wayne McGregor's Woolf Works, and 'Mad Hatter's tea party' and 'Cheshire cat' by Joby Talbot from the score for Christopher Wheeldon's Alice's Adventures in Wonderland.* The program also contained excerpts from an interview with composer Sally Beamish, currently working on a score for David Nixon's The Little Mermaid for Northern Ballet, on how she approached composing for dance.
But 'The Contemporary Ballet Composer' finished with a brief excerpt from Elena Kats-Chernin's Wild Swans (which is largely why my colleague suggested I listen—the rare mention of an Australian on the BBC!). What I found somewhat alarming though was that, while choreographers' names were mentioned for every other piece of music played, Meryl Tankard didn't get a mention as choreographer of Wild Swans, a ballet based on the Hans Christian Andersen story of the same name. It sent me back to sections from my biography of Tankard, and to the various articles and reviews I had written in 2003–2004 about Wild Swans**:
'Wild and woolly. Meryl Tankard knits a new ballet' The Australian Ballet News, Issue 31, 2003, pp. 6–8
'Dance a wild and wonderful tribute.' The Canberra Times: Panorama, 10 May 2003, pp. 4–5
'Wild Swans and the art of collaboration.' Brolga, June 2003, pp. 26–31
'Wild Swans and peevish reviewers.' Australian Art Review, November 2003–February 2004, pp. 41–42
Meryl Tankard. An original voice (Canberra: Dance writing and research, 2012)
As I wrote in the Tankard biography, Elena Kats-Chernin's music for Wild Swans was
… a luscious and evocative ninety minute score for small orchestra and soprano voice, which has had an ongoing life. A concert suite from Wild Swans is commercially available on compact disc and extracts from it, especially 'Eliza's Aria', receive regular airplay. 'Eliza's Aria' was also used in the United Kingdom in a series of six television and cinema advertisements in 2007 for the financial institution Lloyds TSB thus bringing the musical composition to a much wider (and enthusiastic) audience.
The ballet itself, with its extraordinary and beautifully fluid projections by Régis Lansac and arresting costumes by Angus Strathie, its references to Hans Christian Andersen's fascination with paper cut-outs, and some spectacular choreographic segments, was a joint commission from the Australian Ballet and the Sydney Opera House in celebration of the 30th anniversary of the opening of the Opera House. It premiered in Sydney in April 2003.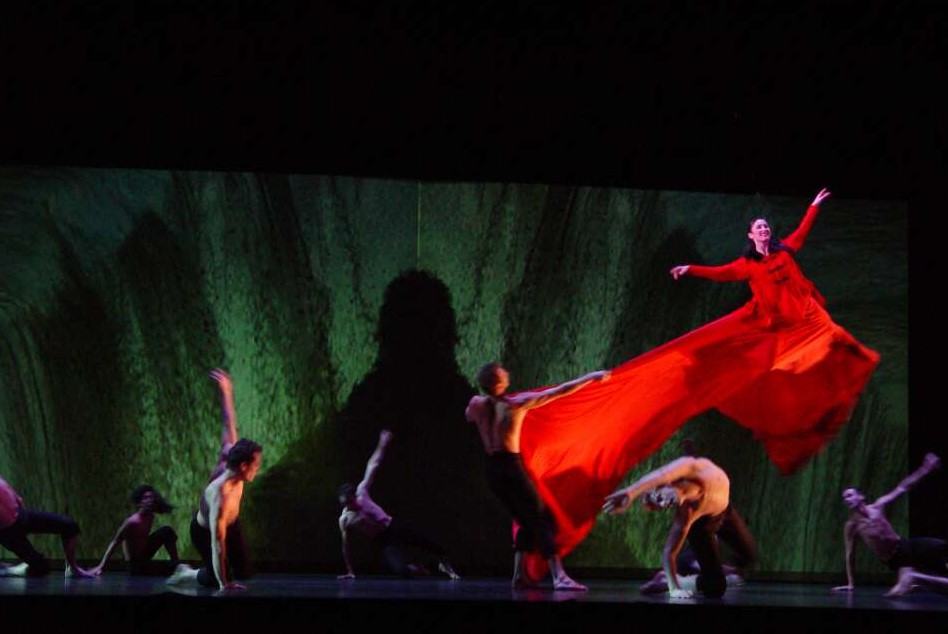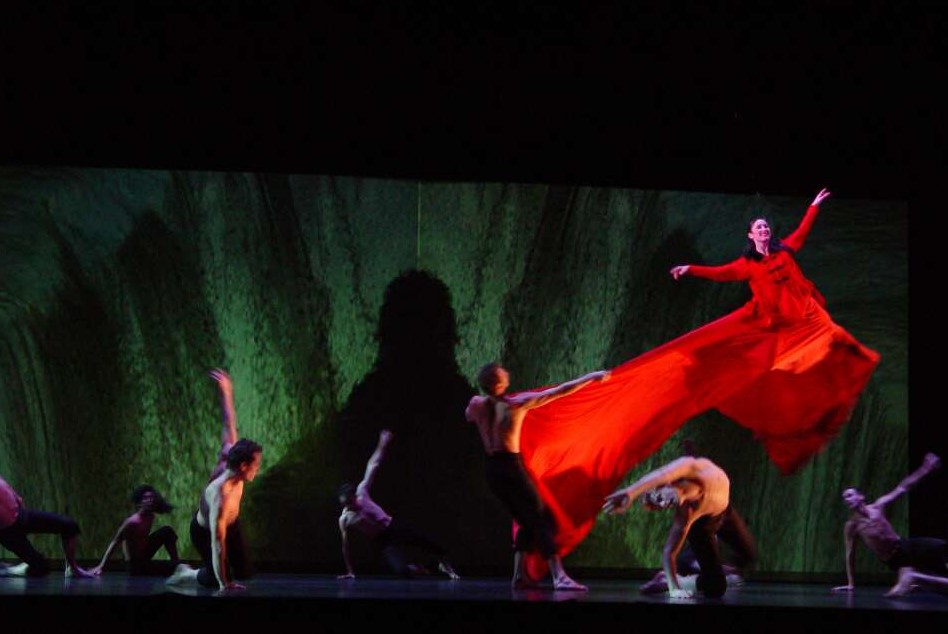 Sadly, Wild Swans, the ballet, has never been revived and, not only that, it seems Tankard's name is often disregarded when the music is played, even though she was the choreographer whose work allowed the score to be created. That this happens, and it happens to other choreographers in addition to Tankard, highlights the problems faced by contemporary choreographers in gaining long-term acceptance and understanding of their work and their processes.
Wild Swans was filmed by ABC Television in 2003 and a documentary, 'Wild Swans': behind the scenes, was also made in the same year. Unfortunately, neither is readily available commercially. But looking at the documentary again, and rereading what I wrote about the work and the process, it is clear that Wild Swans was an exceptional collaboration. In terms of the score, Tankard and Kats-Chernin worked closely together over an extended period. Kats-Chernin came to early rehearsals with some preliminary musical sketches but admits that she used very little of this material. Giving further insight into the collaborative process relating to Wild Swans, in which on this occasion, given that there was a narrative structure to the piece, Tankard worked in a relatively logical order, Kats-Chernin has written:
We met regularly around my piano, about twice a week and went through everything scene by scene. Meryl would work out the structure and describe the images in her head, and I would improvise all kinds of different versions, and at some point Meryl would say—"yes, that's it"—and then I would write everything down. In a couple of days she would visit again and we would check the past material as well as try and work on the next scenes. It was good to work in the "running order", as this way we kept the rhythm of the whole piece in "real time". We were also lucky that the Australian Ballet arranged for a draft recording of the whole ballet with the Orchestra of Victoria. That way Meryl had a chance to hear all the orchestral colours that I had imagined and which were sometimes very hard to describe in words. Meryl and the dancers then rehearsed with the recording and in the last week of that phase I joined in and we found ourselves working out the final order of which pieces worked and where.(Boosey & Hawkes website)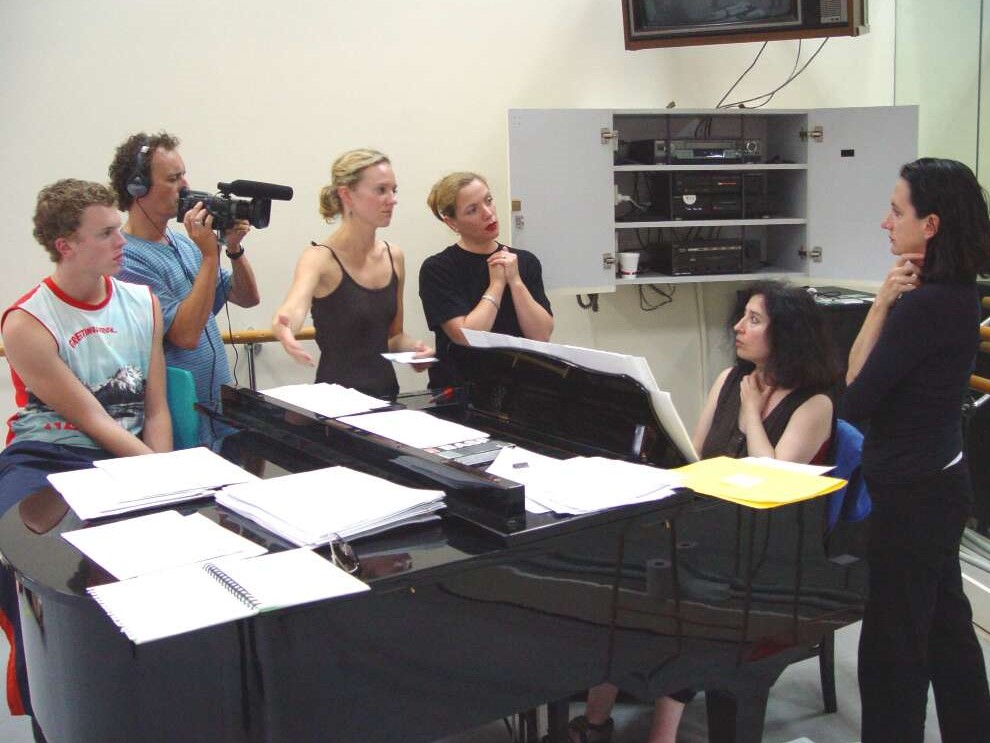 Occasionally during the process, Kats-Chernin's contributions were edited out. She has spoken in a quite matter of fact tone about this process:
I'm not precious about discarding material. Composition of this kind is a very practical activity. The audience isn't coming to hear a concert but to see action and be stimulated by the music. The music is to remind people of the drama and it can't always be the centre of attention. ('Wild and Woolly', p. 7)
The dancers, too, sometimes had their contributions discarded and, reflecting on the dancers' reaction to the process of creating Wild Swans, Tim Harbour, who played one of Eliza's eleven brothers, has said:
The work had a very slow evolution. It was quite exhausting really. There was a constant review and editing process. Every day things changed. Sometimes there was a lot of frustration, even indignation amongst the dancers because we'd spend so much time creating steps, the mood, and the emotion and then Meryl would edit it out.
[But], I would have regretted not being part of it. The more you put in in the early stages, the more you get out in the end. And in the end I think the dancers felt an incredible sense of pride in what we as a team achieved. There has never been anything like it in the Australian Ballet. Until now people had to leave the Australian Ballet to get his kind of creative experience. (Meryl Tankard. An original voice, p. 110)
Looking back at my Wild Swans material, and without being at all critical that the score still (deservedly) enjoys popularity, it continues to bother me that the ballet has never been revived. As a work of extraordinary, and absolutely hands-on collaboration it deserves to be seen again.
Michelle Potter, 23 June 2017
* The program is available until c. 16 July 2017 at this link. Podcasts of this series, apparently, are available only in the UK.
** None of these items is available online.
Featured image: Dancers of the Australian Ballet as cut-out dolls in Meryl Tankard's Wild Swans, 2003. Photo: © Régis Lansac. National Library of Australia