7 December 2018. Carriageworks, Sydney
Dubboo. Life of a songman was a tribute to David Page, master musician and esteemed elder of the extended Page family, who died in 2016. Dubboo was his nickname (or one of them) and the theatrical tribute showed us much about the diversity of his life and the process by which his music came into being. It was an emotional evening of music, dance, reminiscences. projected imagery and film clips. Having said that, sadly I have to admit that unexpected circumstances meant that I was only able to stay for Act I, Dubboo: Songman. I missed Act 2: Dubboo: Showman. Looking at the Act 2 media images, clearly I missed the tribute to the extravagant side of David Page's life—his life as an actor, as a female impersonator and a 'drag persona' as Alana Valentine puts it in her program tribute.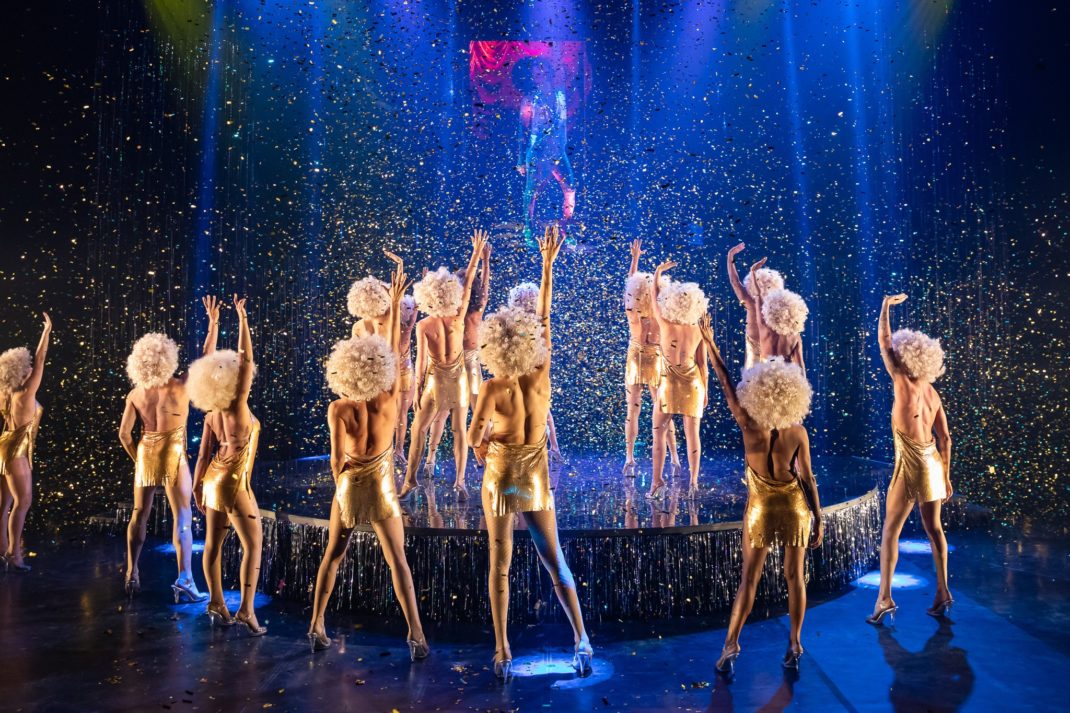 Bangarra Dance Theatre in Act 2 of Dubboo. Photo: © Daniel Boud
Nevertheless, there was so much to admire in Act 1. It was wonderful to see dance excerpts from some of the many works for which Page created the music. It was wonderful, too, to hear his music adapted for string quartet, and to hear spoken and sung excerpts, tributes and stories from people like Archie Roach, Djakapurra Munyarryun, Ursula Yovich and Hunter Page-Lochard, not to mention seeing film clips of Page himself explaining some of the processes he engaged in while composing.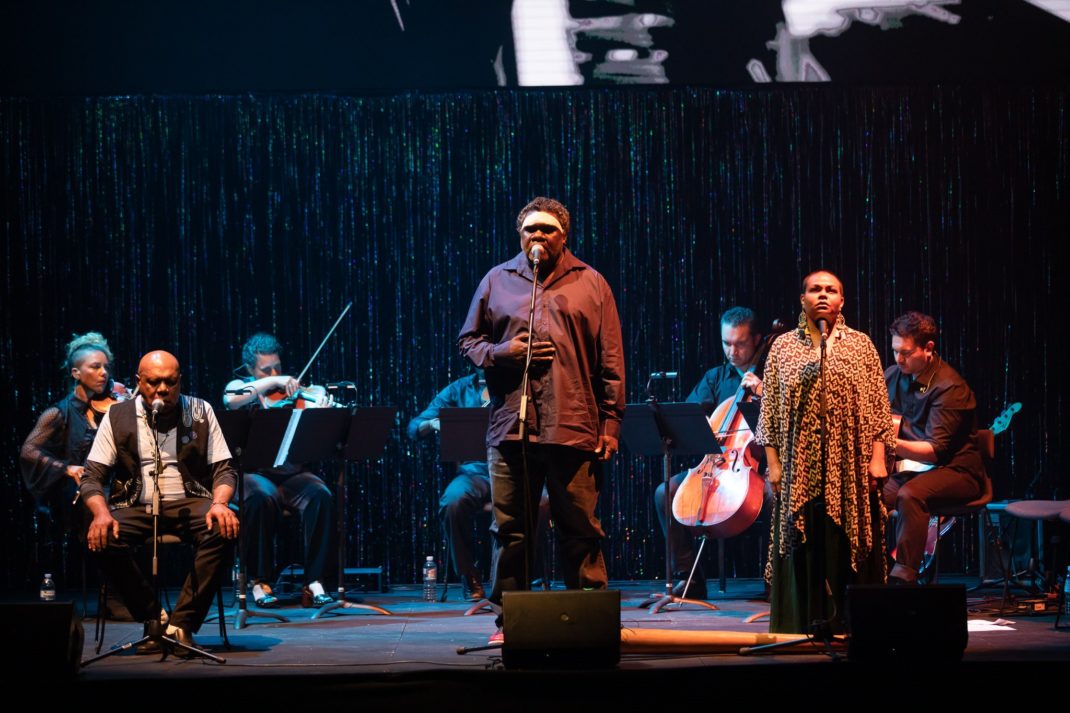 (l-r) Archie Roach (seated), Djakapurra Munyarryun and Ursula Yovich, with string quartet in the background. Dubboo, 2018. Photo: © Daniel Boud
From a dance perspective, I was moved especially by 'Lust' from Brolga of 2001. Its sexy choreography was stunningly danced by Waangenga Blanco and Tara Robertson, who wrapped themselves around each other with an intensity that made two bodies appear as one. A second standout was 'Brother' from Skin/Spear of 2000 acted and danced by the remarkable Beau Dean Riley Smith. And then there was the lightness and lyricism of Tara Gower in 'Feather' from Bush of 2003. But every danced excerpt was performed with power, grace and dedication.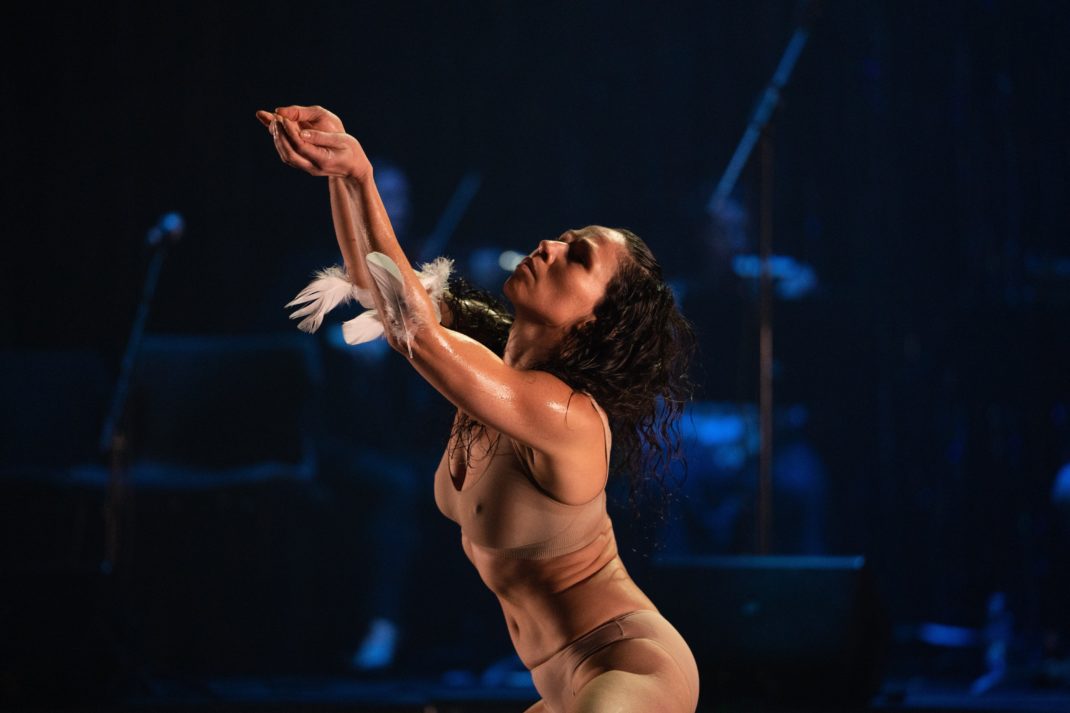 Tara Gower in 'Feather' from Bush 2003. Dubboo 2018. Photo: © Jhuny-Boy Borja
Bangarra Dance Theatre and its guests in this tribute did David Page proud and I was honoured to be there, even if only for part of it all.
Michelle Potter, 11 December 2018
Featured image: Bangarra Dance Theatre in a scene from Corroboree of 2001. Dubboo 2018. Photo: © Daniel Boud