10 June 2022. Playhouse, Queensland Performing Arts Centre, Brisbane
Li Cunxin has been at the helm of Queensland Ballet for close to ten years and the company's latest production, an absolutely mind-blowing triple bill called Li's Choice, is in celebration of those ten years of masterful leadership on Li's part.
The program opened with Greg Horsman's Glass Concerto, a work for six dancers performed to a violin concerto by Philip Glass. I saw this work in 2017 and, while I loved parts of it, especially what I called the 'technical fireworks' of the choreography for the third movement, it left me uninspired in other parts. Not this time. The opening moments were danced by all six dancers and the choreography was filled with beautifully rehearsed classical partnering for the three couples. From there the choreography unfolded to show the dancers in different groupings with some solo sections before it reached the so-called (by me) fireworks. Mia Heathcote caught my eye, as she usually does, in this case for her exceptional ability to add that tiny extra bit of expression (both facial and in the body) that makes her work stand out. But every dancer showed an inspired approach to Horsman's choreography. They just looked spectacular, all of them.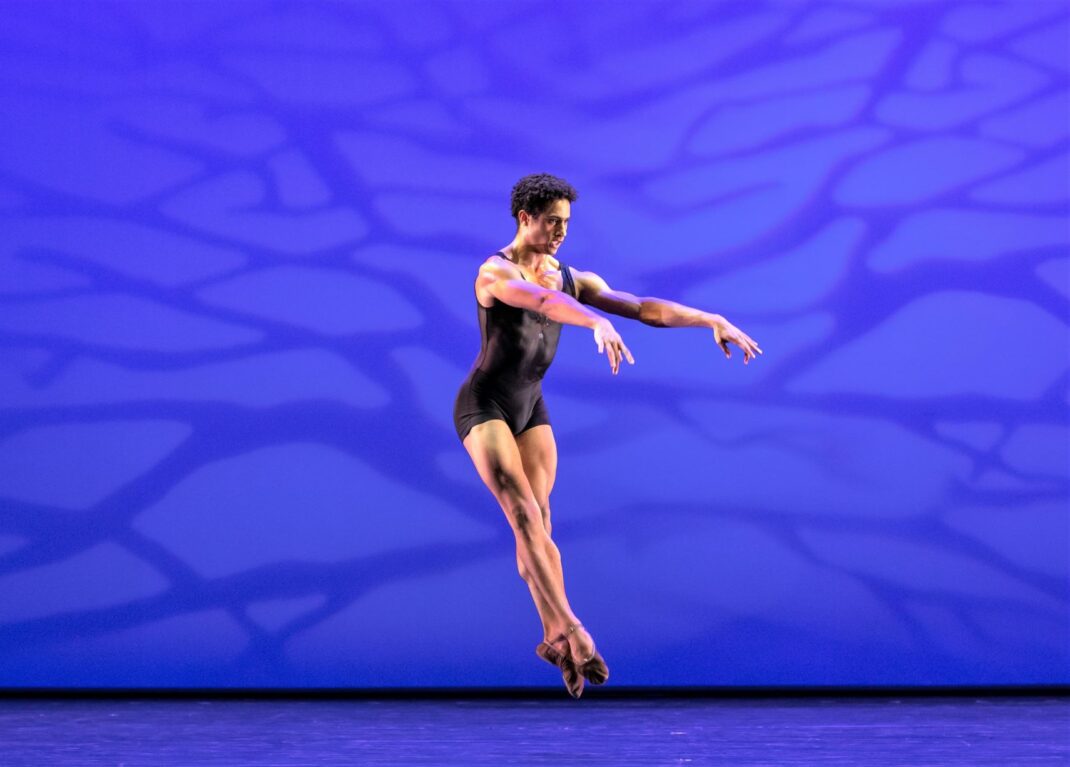 Costuming by Georg Wu was, on the surface, quite simple—a black leotard-style garment for men and women with a more masculine look to the lower section for the men. But the detailing was quite beautiful—a bit of sparkle here, a cut-out section there, and with opaque sections contrasting with more translucent areas. All together Glass Concerto was a terrific opener.
The middle work was Natalie Weir's very moving We who are left, which I also saw earlier from Queensland Ballet.* I was just as moved this time by a work that I think is a masterpiece from Weir. On the surface, We who are left is a simple story about five men who leave for a war zone, their activities in the war zone, the fate of the women they leave behind, and the return of one of the five men. But the emotion that Weir injects into the choreography takes the work to a truly inspiring level. This time I was especially taken by the choreography for the men when at war. While this section began in somewhat of a militaristic style, as the war continued the choreography became more fractured, more twisted, more death-like.
But still the highlight for me was the section 'She who was left', danced on this occasion by Lucy Green. The woman is joined by the man (Patricio Revé) who left her to go to war. He was one of those killed and returns in spirit to the woman. The pas de deux between them is just a brilliant piece of choreography. They dance together but never touch, although the emotional connection, the memory, is there in full. And what a different feel this pas de deux has from another in the same work, 'Memories of love', when a physical connection between Lina Kim and Vito Bernasconi is at the heart of the pas de deux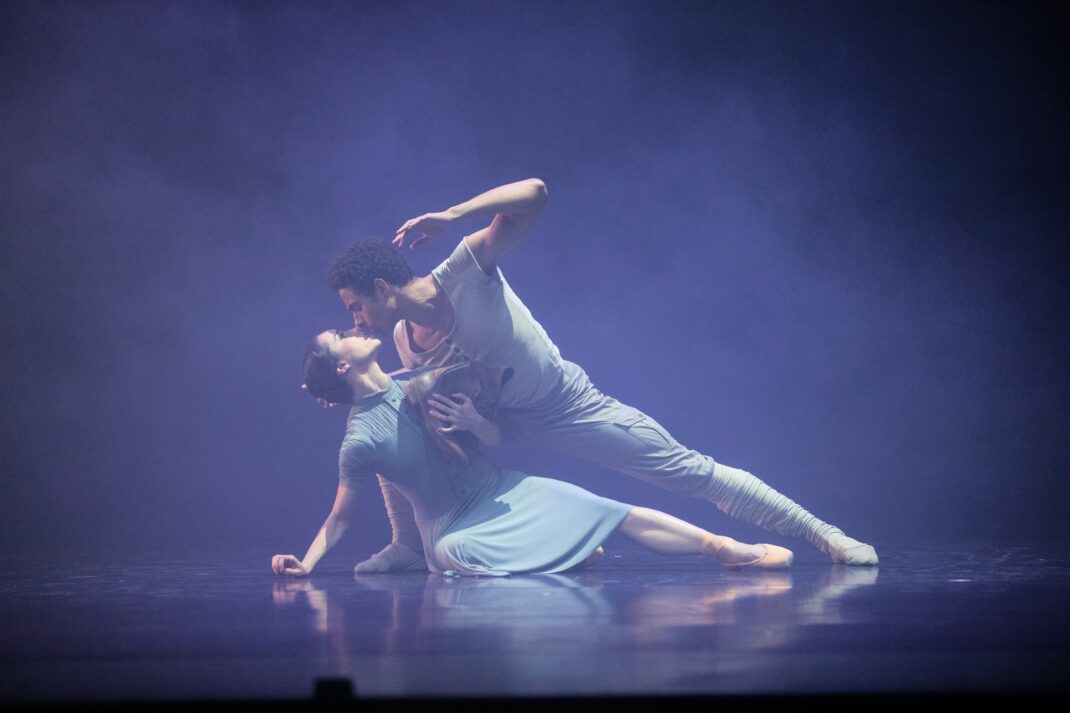 We who are left is complemented by a stunning lighting design by David Walters (revived by Cameron Georg), It delivers an emotional setting from beginning to end.
The closing work was Kenneth MacMillan's Elite Syncopations, performed to music from Scott Joplin and other ragtime-style composers, with the chamber orchestra, Camerata, playing on stage. Nigel Gaynor conducted and was pianist for the orchestra.
Elite Syncopations is a series of routines featuring characters in a dance hall of some kind. There is not a storyline as such but the characters flirt amongst each other and vie for attention from others in the dance hall. Stand-out performances came from Neneka Yoshida, in a fabulous white costume with strategically placed red stars (costume design by Ian Spurling); Mali Comlecki as a suave character who seemed to want to put himself above everyone else; Luke Dimattina, who played a guy somewhat on the outskirts of the group but who wanted to be part of it; and Victor Estévez whose character seemed to be in competition somewhat with that of Comlecki.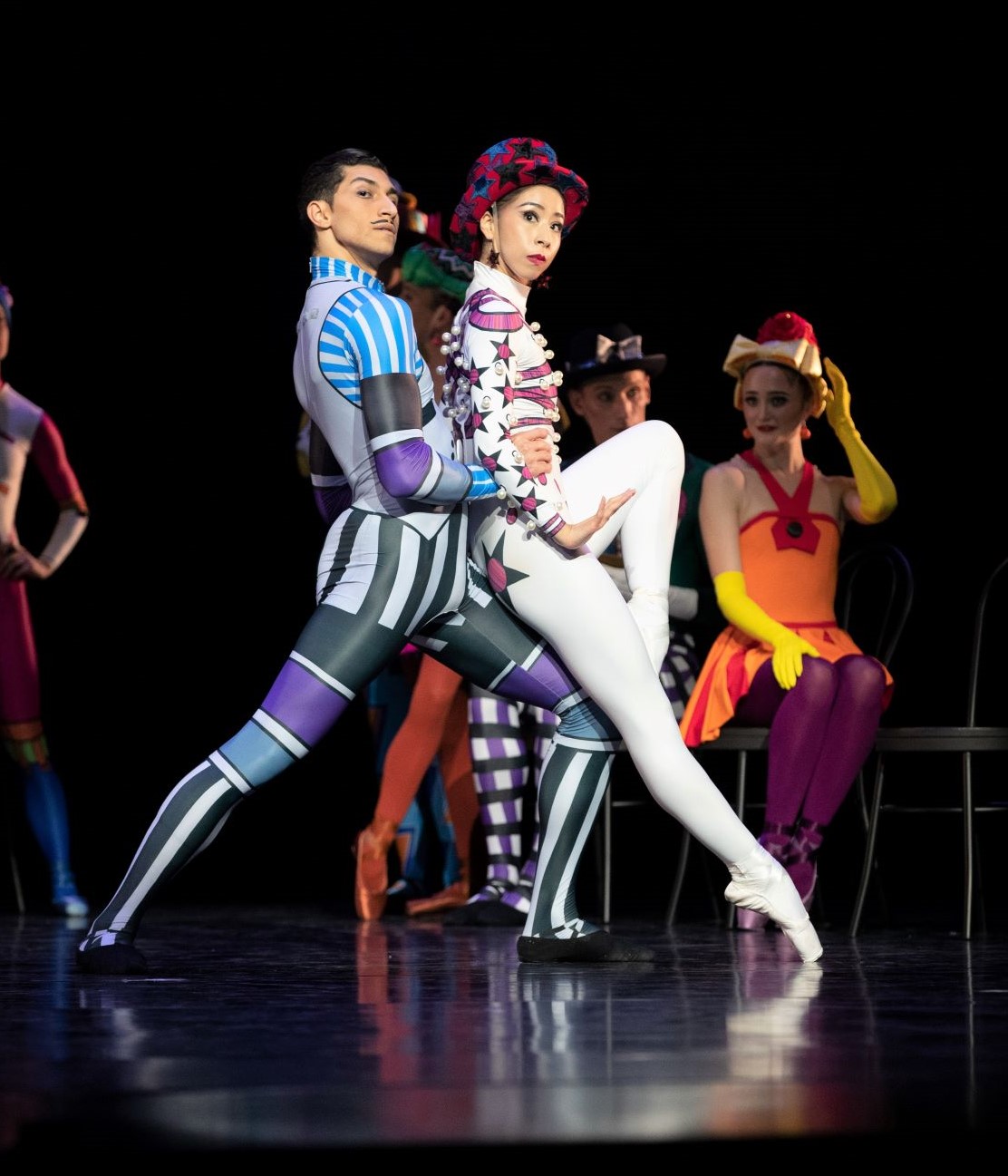 Elite Syncopations gave everyone in the cast a chance to let their hair down and clown around a bit. The funny thing was that, having seen this work performed by the Royal Ballet, on whom it was originally made by MacMillan in 1974, I thought Queensland Ballet brought a new insight to the work. Somehow it seemed quite 'Ocker' in comparison the the Royal version! I loved it.
Apart from the breathtaking performances across the board, what really struck me was that this triple bill showed us what dance can transmit to an audience. We had a peek at the vocabulary of classical ballet and the beautiful athleticism and lyricism that dancers trained in the style can achieve, we saw how dance can transmit hugely emotional feelings about life and its many and varied aspects, and we were treated to the notion that dance is fun, joyous and often hilarious. While each of the three works was focused largely on one of these three ideas, there were traces of all in each.
The evening curtain call rightly included Li and the presentation to him of a huge bouquet of red roses. Justly deserved! Li's Choice was an absolute cracker of a triple bill and shows Li as a great director. It also shows the Queensland Ballet staff as brilliant collaborators and teachers and the company itself as one of the best, perhaps even the best, we have in this country.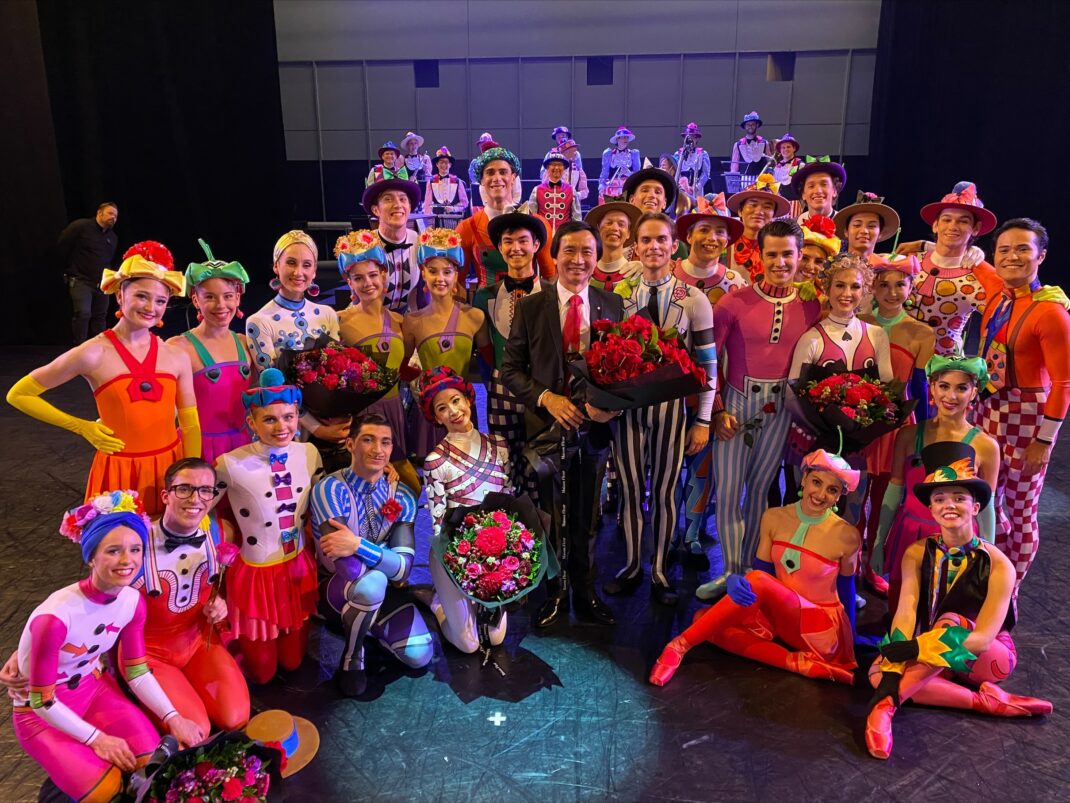 Michelle Potter, 11 June 2022
Featured image: Mali Comlekci and Neneka Yoshida in Elite Syncopations. Queensland Ballet, 2022. Photo: © David Kelly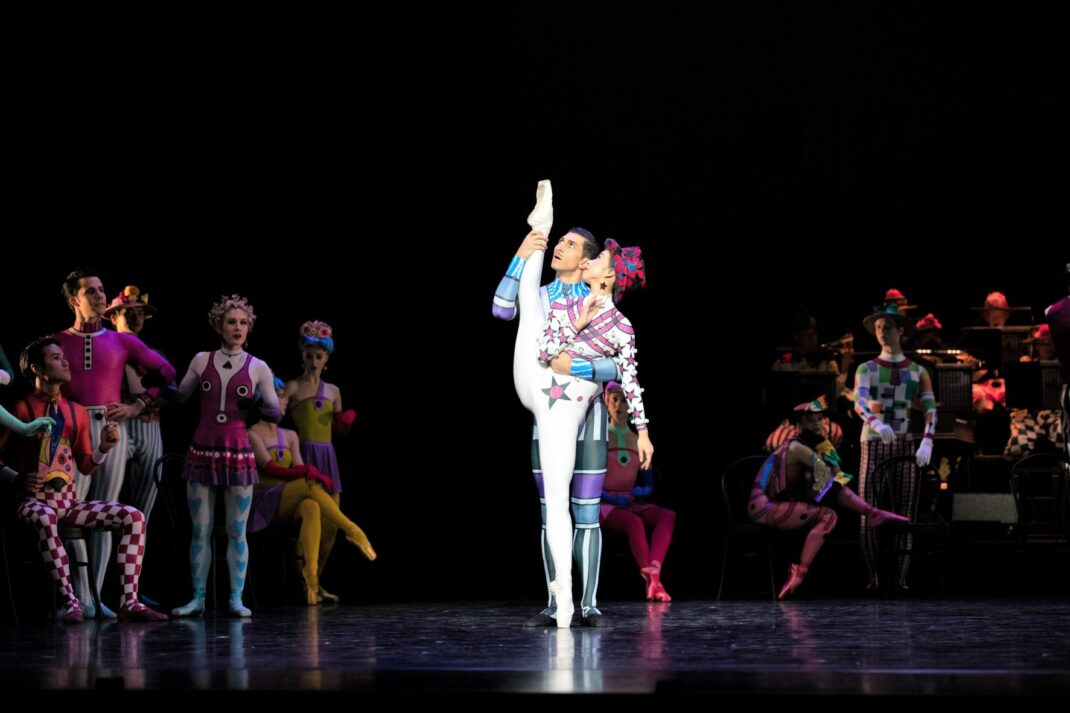 My original review of We who are left appeared in 2016 on the UK site DanceTabs. DanceTabs no longer exists but the review I wrote then is available at this link now.