This month's dance diary focuses on just one event—the 2023 Russell Kerr Lecture in Ballet and the Related Arts held in the Long Hall, Wellington, on Sunday 26 February.
Russell Kerr Lecture 2023
The fifth Russell Kerr Lecture in Ballet and the Related Arts focused on the career of New Zealand-born dancer, Patricia Rianne. Rianne's career has been astonishingly diverse beginning in 1959 with New Zealand Ballet, then under the direction of the company's founder, Poul Gnatt, and continuing across the world while being interspersed with return visits to New Zealand to perform again with the national company.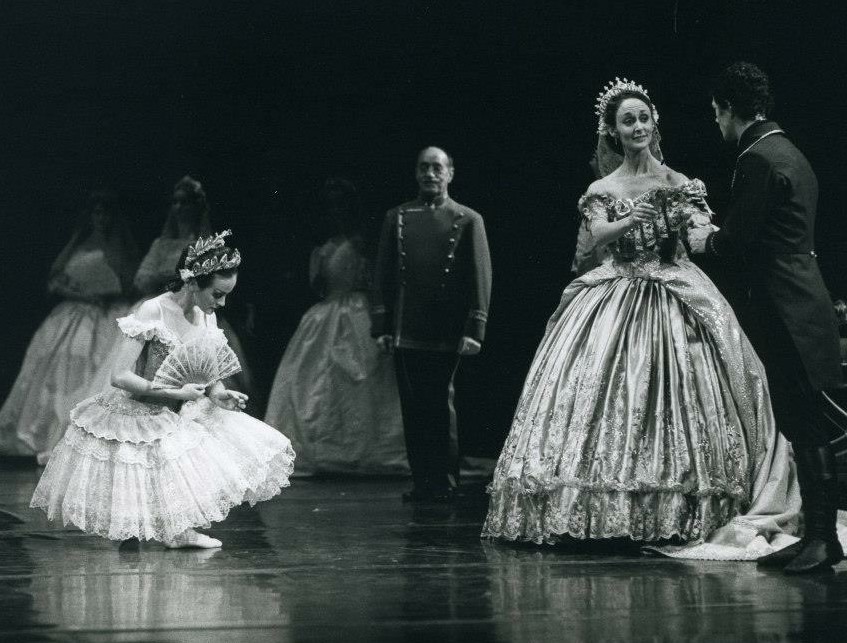 This fifth Russell Kerr lecture was somewhat different from previous ones in that it was not so much a lecture as an event in which the various parts, spread over the length of the session, came together in a theatrical whole. It began with dance and music from Workbook created in the early 18th century by Kellom Tomlinson and performed on this occasion by Robert Oliver on bass viol and dancer Keith McEwing performing a Sarabande from the Tomlinson repertoire. And how many of us knew of the extent of the beats and turns that characterise this dance form—I didn't so it was a thrill to see the dance close up. Then followed, with Rianne seated in the front row of the audience, a short biography of Rianne spoken by Jennifer Shennan with input from Anne Rowse. Throughout this spoken presentation, images of Rianne in a variety of roles were projected onto a screen giving us a clear idea of the range of companies and works in which she had appeared, and of her illustrious partners who included Peter Schaufuss, Ivan Nagy and Rudolf Nureyev.

Next up, singer Pamela Gray entertained us with a truly remarkable rendition of a Maori song E Hine (A Woman), sung a cappella (except for a moment when Gray played, briefly, a ukulele-type instrument). Riveting and very moving. Then Rianne took the floor herself and engaged in a conversation with Geordan Wilcox. This conversation was definitely a highlight, especially as Rianne explained much about her work with Russell Kerr giving those of us who did not know him personally, or work with him in any way, an insight into his methods, his choreography and his teaching and coaching skills. Very appropriate given that the lecture series honours Kerr.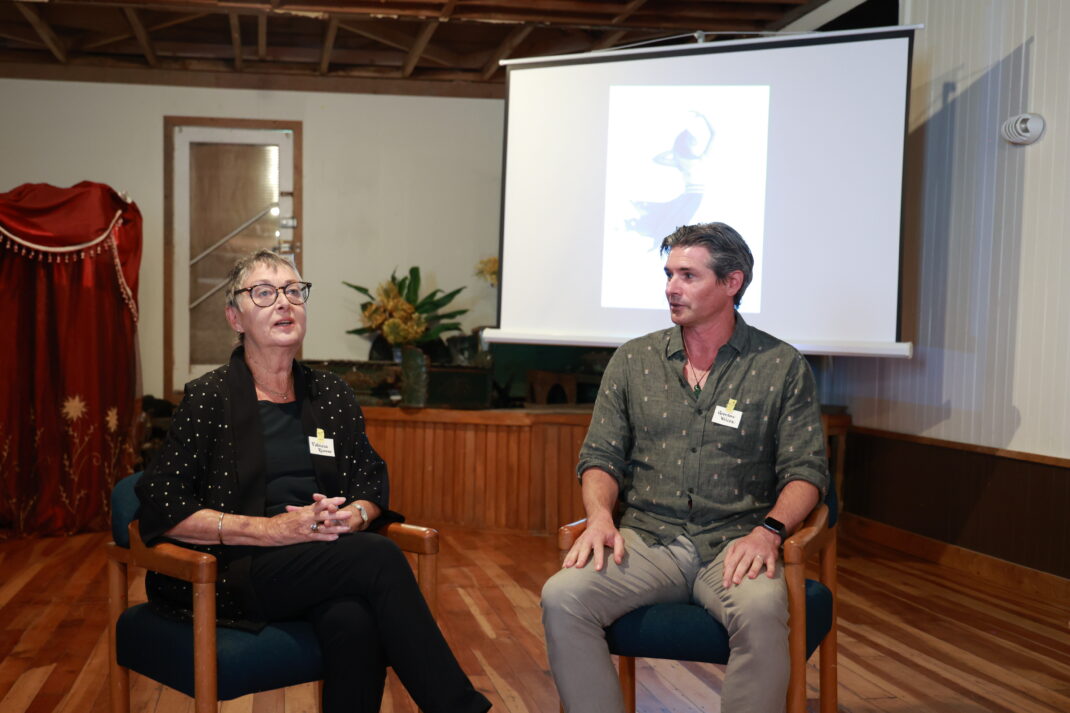 The conversation concluded with video footage from Bliss, a work choreographed by Rianne in 1986 based on a short story by Katherine Mansfield.
Following her retirement from performing following the birth of her second child, Rianne began a new career in dance as a teacher, director and choreographer.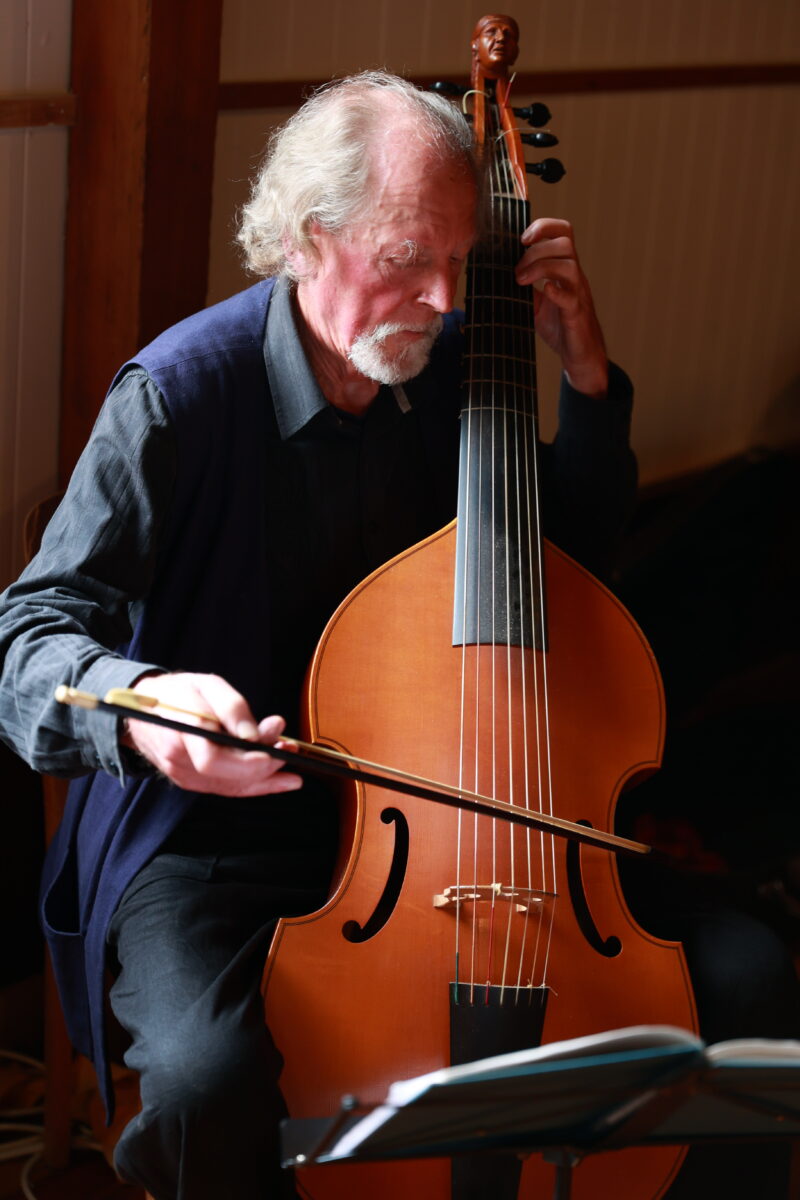 The Russell Kerr Lecture series began with the aim of presenting five events, an aim that has now been achieved, albeit with a slight hiatus due to the COVID pandemic. It is not yet clear whether a second series, or even a single 6th session, might be presented. All five in the first series have been remarkable achievements and we can but hope that somehow the series will continue.
The series:
2018 Dr Michelle Potter on the career of designer Kristian Fredrikson.
2019 Dr Ian Lochhead on the visits to New Zealand of Russian ballet companies, 1930s and 1940s.
2020 Jennifer Shennan on the life and work of Douglas Wright
2021 Anne Rowse on the life and career of Russell Kerr
2023 Patricia Rianne (as above)
Michelle Potter, 28 February 2023
Featured image: Patricia Rianne and Jon Trimmer, 1978. Photo: © John Ashton