It is just a week since Jon Trimmer died, but his dancing life had been the stuff of legend for decades already. He was the country's premier ballet dancer, joining New Zealand Ballet in 1959. With only a few short periods abroad, and with Russell Kerr at the Auckland Dance Centre in the early 1970s, he remained with the Company till the age of 79. That has to be a career of unprecedented longevity in the ballet world. We're not just talking quantity though, it's the quality that counts.
Jon was knighted in 1999 for his outstanding career, but he nevertheless remained the kind, trusted and modest mentor and friend to many a young or mid-career dancer who ever needed advice or deserved encouragement along the way. Jon chose not to take on the role of Artistic Director, even though there was a vacancy several times, rightly sensing that such positions have a finite term, and he was committed to this company for life.
Early images of Jon Trimmer. Courtesy of Royal New Zealand Ballet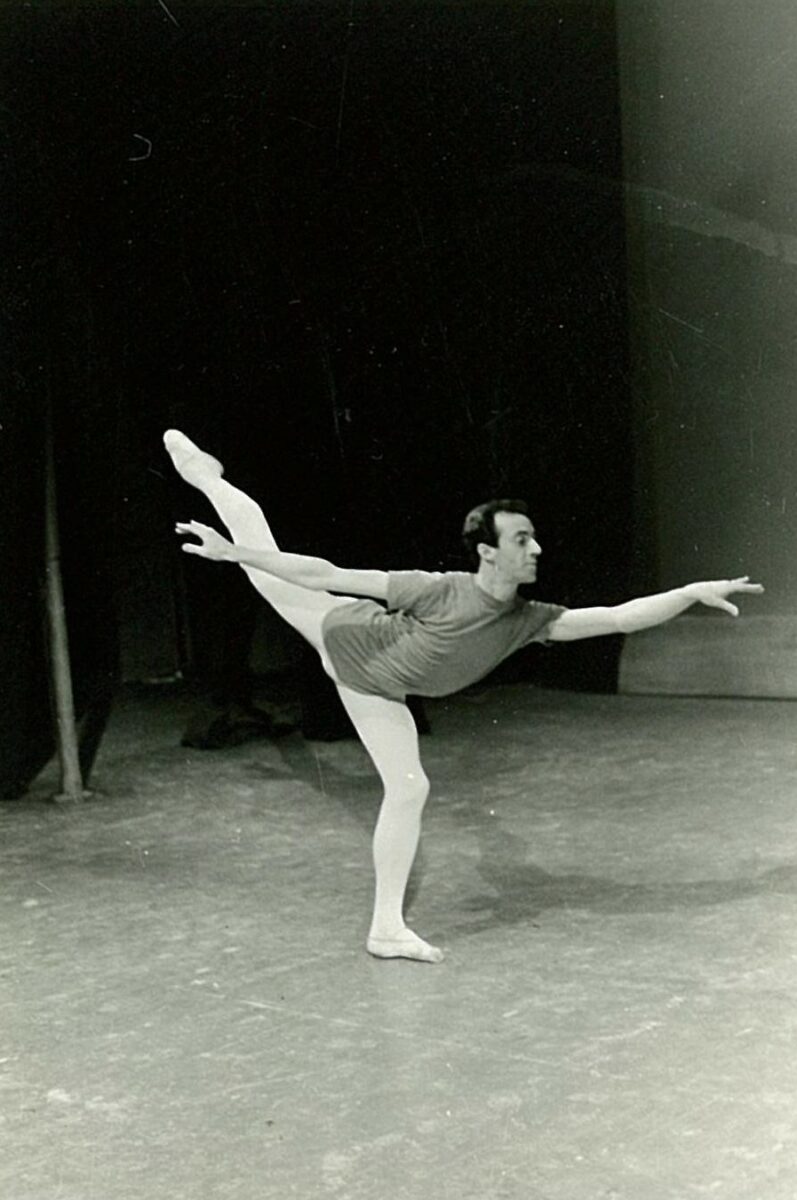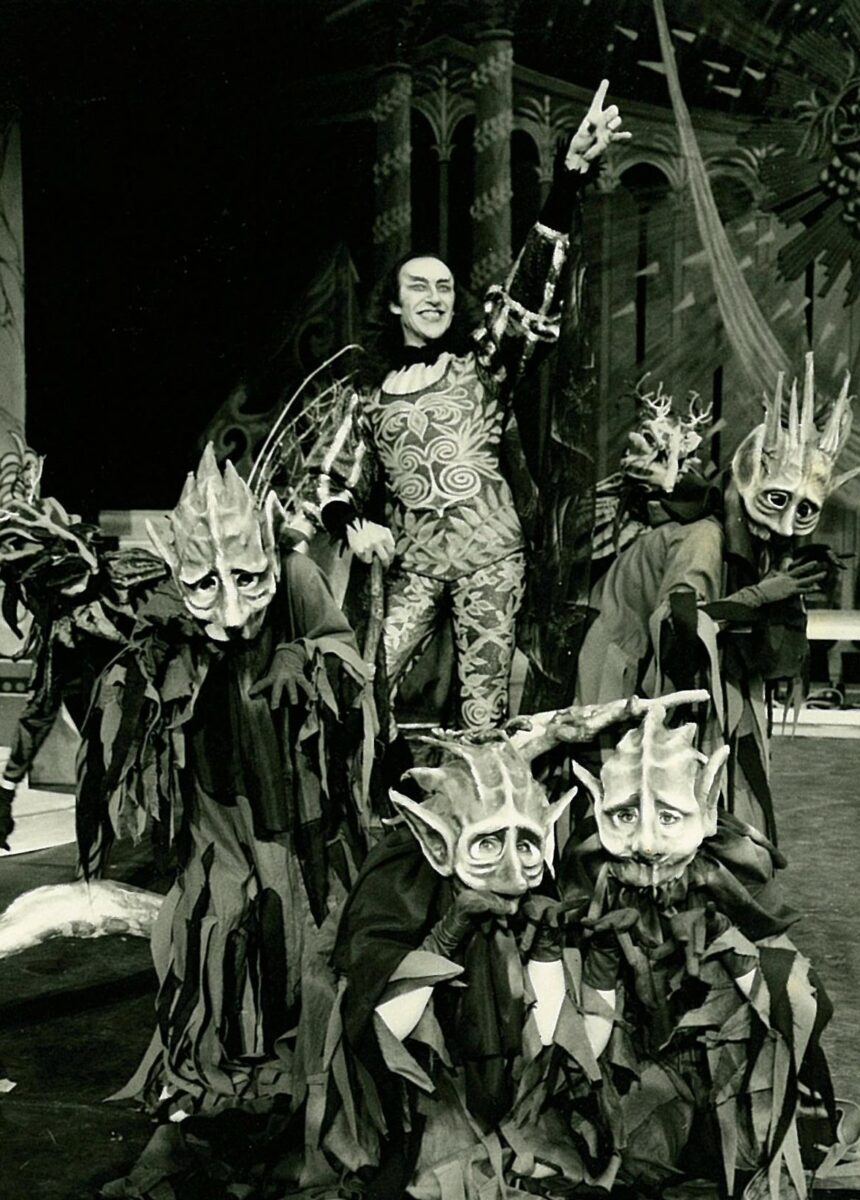 The splendid classical technique and intrinsic musicality in Jon's early years saw him dance all the noble roles with finesse and sensitivity. He was an intuitive actor as well, so his reading of Albrecht in Giselle, for example, could cover the complex emotions in that role not always explored by everyone who dances it. He was the poet personified in Les Sylphides, a fine prince in Swan Lake and Sleeping Beauty, and a deeply moving James in La Syphide. Poul Gnatt of course had infused that distinctive and vivacious Bournonville style in which the company he founded excelled under his direction.
Jonty, as he became affectionately known, partnered many fine dancers during his long career. Patricia Rianne who danced Giselle, La Sylphide and Sleeping Beauty with him, has written from London:
It is with great sadness that news of Jonty's passing has reached me. He was a true creature of the theatre giving decades of his artistry to the audiences of New Zealand during his stoic membership of the Royal New Zealand Ballet. We danced together many times but most memorable were our performances of Giselle under Russell Kerr 's Directorship for RNZBallet in early 1970. Jon was an attentive, caring, musical and supportive partner but most of all he was fun to share the stage with.      
Fond memories. RIP dear Jonty.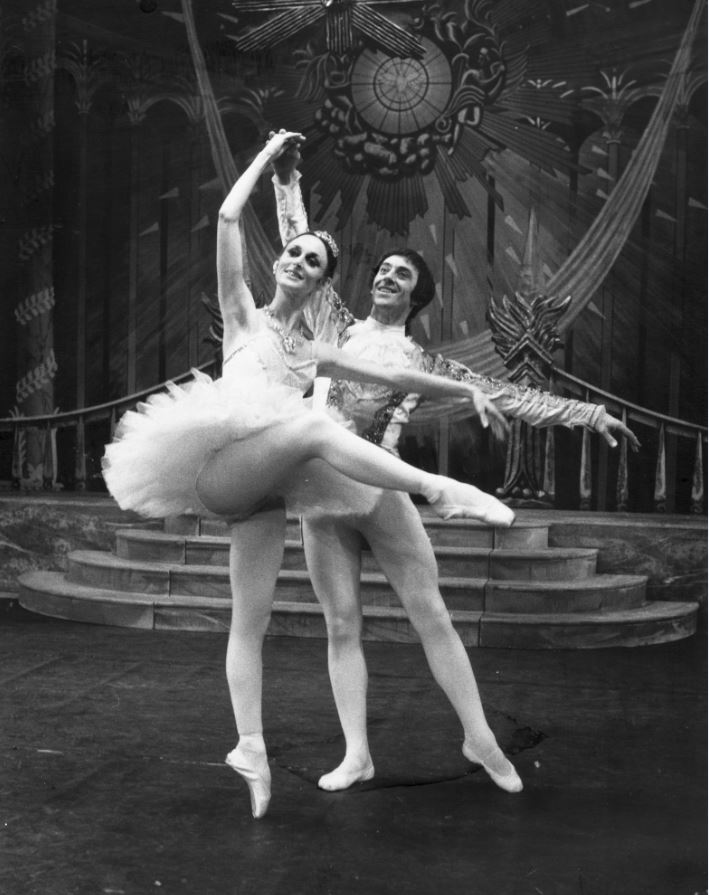 Patricia Rianne and Jon Trimmer in The Sleeping Beauty, 1978. Photo: © John Ashton. Courtesy Royal New Zealand Ballet

Patricia in later years would win the London Critics Award for Performer of the Year for her Giselle—and she always credited the pedigree that Russell Kerr brought to his stagings of the classics (which he had learned from Nicholas Beriosov and Stansilaw Idzikowski in his years with Festival Ballet). Russell and Jon could both have followed stellar international careers but instead they opted to dance at home, settling for miniscule incomes maybe, but nonetheless finding deep satisfaction in making calibre productions right here. Jon danced both Petrouchka and the Charlatan across several seasons of Russell's staging of Petrouchka, which was recognised as good as anywhere in the world. The sense of gratitude I have in writing about these past seven decades is not easy to paraphrase.
When it came time to step back from the highly demanding danseur noble roles, Jon had the dramatic and comedic strengths already in place to draw on for character roles. He gave a masterful reading to the title role in André Prokovsky's Königsmark; his Royal Swan in Bernard Hourseau's Carmina Burana involved a stunning performance (a long solo he danced while suspended upside down on a pole). The roles created for him by Gray Veredon—the Entertainer in Ragtime Dance Company, the brooding settler in Tell Me A Tale, the ridiculous Dr Pantalone in A Servant of Two Masters were beyond description and compare. The madcap Widow Simone in La Fille Mal Gardee, the Rake in The Rake's Progress, the grotesque Matron in Gary Harris Nutcracker, the swashbuckling Captain Hook in Russell Kerr's fabulous Peter Pan—it's a very long list of indelible memories for which many are grateful.
They're all my favourites, but a particular recurring memory is of Christopher Hampson's stunning Romeo & Juliet. Jonty played both the Friar (a bit doddery but basically a morally flawed figure who should have known better) as well as the Duke of Verona, who strode into the corpse-filled square, trampling on Prokofiev as though the score was carpet, glared down at the Montagues then at the Capulets, wordlessly telling them to stop their futile feuding. Jonty made those dual roles into the centrifugal aspect of what R&J is all about and I've never forgotten it.
Some years back I took a friend's child to a matinée of Petrouchka. Part way through, a fire alarm stopped the show and audience and dancers alike were tipped out of the Opera House. We sat in the sunshine of Pigeon Park opposite the theatre and waited, some half hour as I recall, for the all-clear. It so happened that Jonty was playing Charlatan fully costumed in his finery and made up to the max, he strolled across and sat down beside us, chatting quietly about this and that, the weather as it were … and letting us peer at the make-up on his hands, transformed into those of a 1,000-year-old charlatan. It was spooky and amazing, to the very cuticle, and I've never forgotten it—as we will never forget him.
Dani the librarian at Paekakariki, Jon's home village just north of Wellington, told me yesterday that everyone there knew and loved Jonty. 'We would vie to offer him a ride home from The Deli after he'd sat there for morning coffee and cake … we would purposely drive very slowly so as to get more stories out of him,' she confessed. That was Jonty.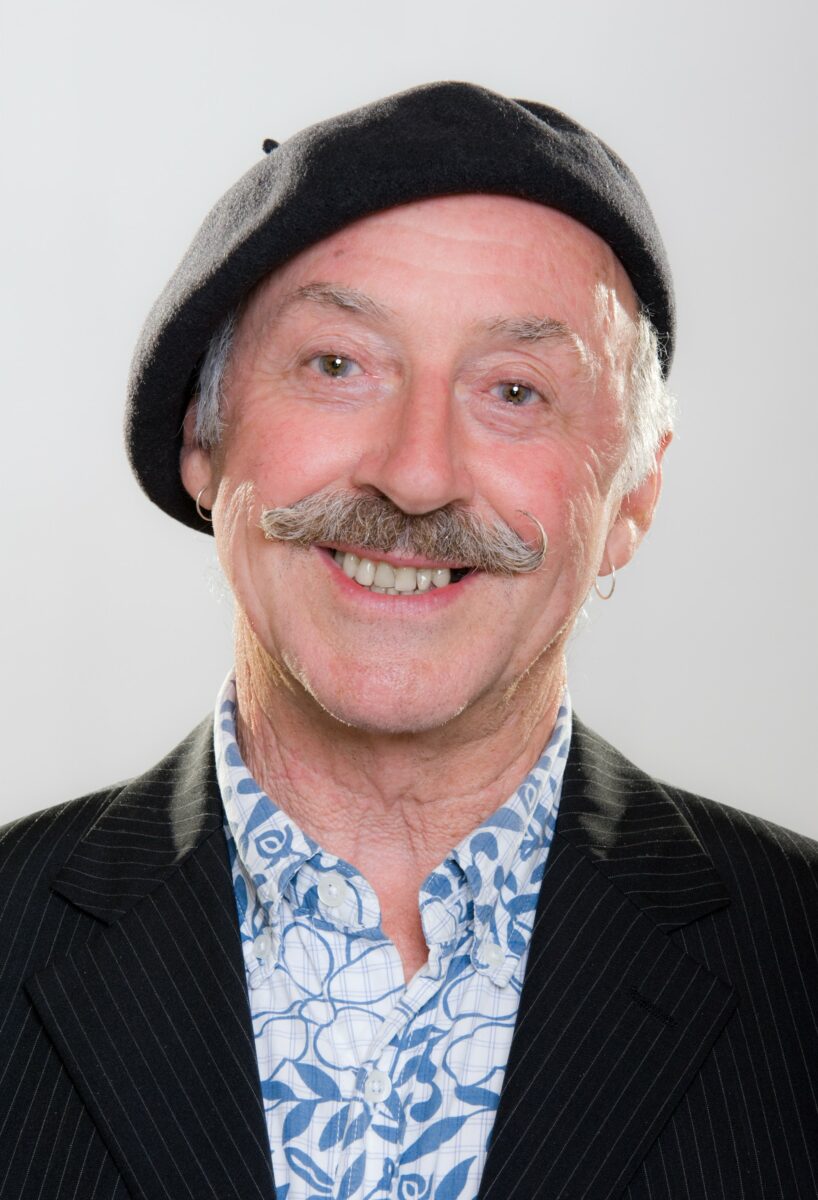 Jon Charles Trimmer, KNZM, MBE
born 18 September, 1939, Petone
died 26 October, 2023, Paekakariki
Image courtesy of Royal New Zealand Ballet
Sources: Coral Trimmer, Anne Rowse, Turid Revfeim, Patricia Rianne, Dani the Librarian. 
Jennifer Shennan, 2 November 2023
Featured image: Jon Trimmer as the Charlatan in Petrouchka. Photo: © Evan Li. Courtesy Evan Li