The programs for the Perth and Adelaide Festivals 2024 were released just recently. Among the dance events planned for both Perth and Adelaide is Akram Khan's Jungle Book Reimagined, which premiered in Leicester, UK, in April 2022. It will have three performances in Adelaide on 15 and 16 March 2024 and several performances in Perth between 9 and 17 February. But before being shown in Perth and Adelaide, Jungle Book Reimagined will have its Australian premiere in Canberra with three performance on 2 and 3 February at the Canberra Theatre Centre. A coup for Canberra—with thanks, I assume, to the Centre's relatively new director, Alex Budd!
Jungle Book Reimagined is based on The Jungle Book (1894) by Rudyard Kipling in which the central character, Mowgli, is raised by a a pack of wolves. But the story is reinterpreted, as the Akram Khan website records, 'through the lens of today's children—those who will inherit our world and become our future storytellers'. The website explains further:
Embedded in the roots of Jungle Book is the deep threat that mankind poses towards nature. Akram and his team have reimagined the journey of Mowgli through the eyes of a refugee caught in a world devastated by the impact of climate change. They tell the story of a child who will help us to listen again, not to our voices but to the voices of the natural world that we, the modern world, try to silence. Jungle Book reimagined speaks to all generations as a step to remind, to relearn and to reimagine a new world together.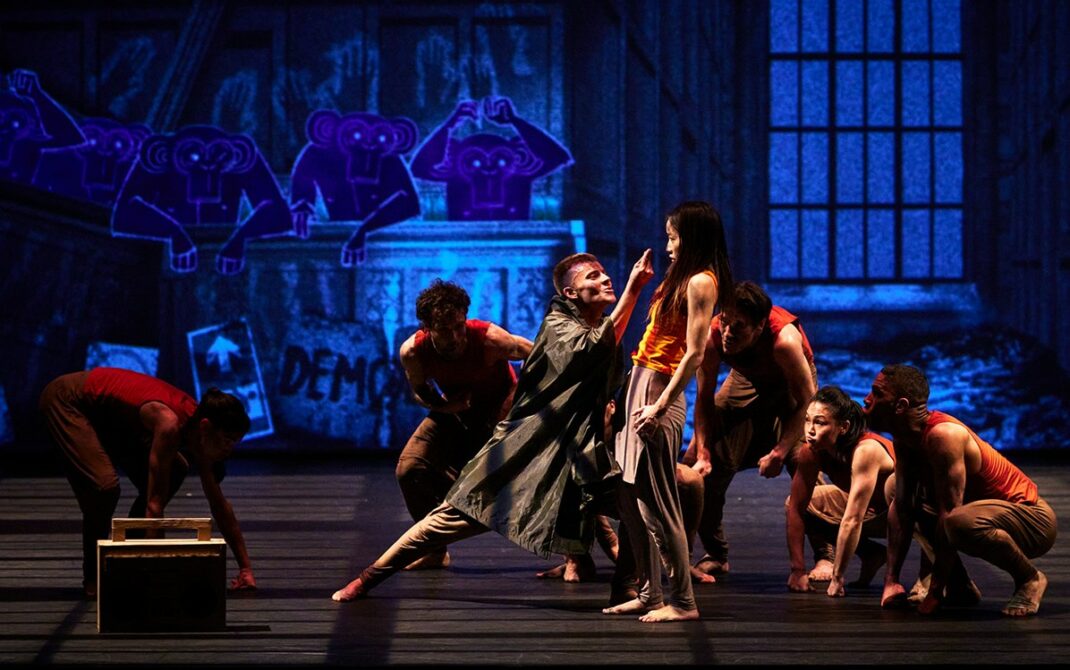 I recently listened to a conversation between Khan and Sir Alistair Spalding on the Sadler's Wells digital platform (Sadler's Wells Digital Stage), in which Khan discusses, briefly, the origins of Jungle Book Reimagined, and the role played in its development by his then-9 year old daughter. It is worth listening to, not just for the section about Jungle Book Reimagined but also for Khan's thoughts about all manner of issues, including his choreographic process and its growth and development. The conversation is available at this link.
For more about Akram Khan on this site, including two reviews of his production of Giselle, click here.
Michelle Potter, 4 November 2023
Update: I have just heard from Jennifer Shennan (see comment below) that Jungle Book Reimagined will also play in Wellington at the Aotearoa New Zealand Festival of the Arts. Four performances will take place on 23-25 February. Here is the link to the podcast mentioned.
Images used are media shots from publicity sites.
Booking: Canberra, Perth, Adelaide, Wellington