At the beginning of July, I set up a funding project via the Australian Cultural Fund in an effort to raise enough money to pay for digitisation of designs for inclusion in my forthcoming book on the life and career of designer Kristian Fredrikson. Following Fredrikson's death in 2005, the executors of his estate placed a large collection of his personal papers and designs in the National Library in Canberra. Unfortunately very little of this material has been digitised so the costs of acquiring material at a resolution suitable for publication are high. The same applies to material held in the National Gallery also in Canberra.
Well the project has now ended and I am thrilled to report that we achieved our funding goal. I thank from the depths of my being those incredibly generous people who supported the project and allowed us to reach our goal. Below, in low resolution, are three images that may well appear in the book. They are all, as is the featured image, from Fredrikson's film commissions from the 1980s. Just a tiny sample of the kinds of designs to which I now have access.
Clockwise from top left: Two Bods from The Magic Telescope; Village Men
from Vietnam; Boxing poster from The Shiralee.
Fredrikson's designs are filled with surprises. All images are from MS 10122, National Library of Australia.
Deon Hastie appointed to head NAISDA College
The latest news from NAISDA College is that Deon Hastie has been appointed Head of Dance at the College. Hastie is a former student of NAISDA and graduated from there in 1998. Many will remember him as an exceptional artist with Leigh Warren and Dancers between 1999 and 2010. He both danced and choreographed during those years and, on leaving the company worked as an independent choreographer and teacher and has been artistic director of Kurruru Youth Performing Arts in Adelaide since 2010. He is seen below in an image by Adelaide-based photographer Alex Makeyev.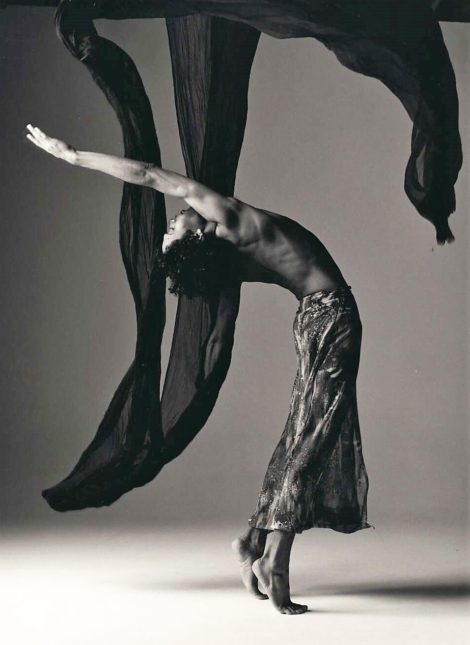 'Bangarra celebrates 30 years with pride.' Review of Bangarra Dance Theatre's Bangarra: 30 years of sixty five thousand. The Canberra Times, 23 July 2019, p. 13.
Michelle Potter, 31 July 2019
Featured image: Bright Young Things and Eastern Corset Dancers from Undercover. Palm Beach Pictures, 1982. Design by Kristian Fredrikson, National Library of Australia