Canberra dance: funding news
In the dire funding situation affecting dance artists across the country, it was a thrill to hear from Liz Lea that her third science show for schools, Reef UP!, has been funded by the Queensland Government under their Engaging Science Grant Program.
Lea, ever resourceful when it comes to collaborating and seeking funding, has previously presented science-oriented shows called Flying Facts and Star Struck in collaboration with the Queensland Music Festival. She received an ACT seed grant last year to begin research on Reef UP! Discussing Lea's plans for her children's shows I wrote last year:
Flying Facts began from a seeding grant Lea received to develop a show, eventually named InFlight, which examined Australian aviation history using materials in the National Library and the National Film and Sound Archive. During the research period, Questacon [the National Science and Technology Centre] asked Lea if a science component could be incorporated. InFlight went ahead as planned but a children's show looking at how planes and birds fly, Flying Facts, also emerged and scored considerable success. The other children's show, Star Struck, grew from work Lea did with astronomers and scientists from Mount Stromlo Observatory. It explores the astronomy of the northern and southern constellations and now Lea is exploring the possibility of a new collaboration with Mount Stromlo incorporating dancers from Australia and Singapore. And, fascinated by David Attenborough's work on the fate of the Great Barrier Reef, Lea is working on a new educational show with characters called Manta, Ray, Slinky the Shark and the like. She has a small grant to undertake further research for this show in Queensland.*
Reef UP! will have an opening season in October in Canberra before touring into regional schools across Queensland and will feature, in addition to Lea, Liesl Zink and Michael Smith.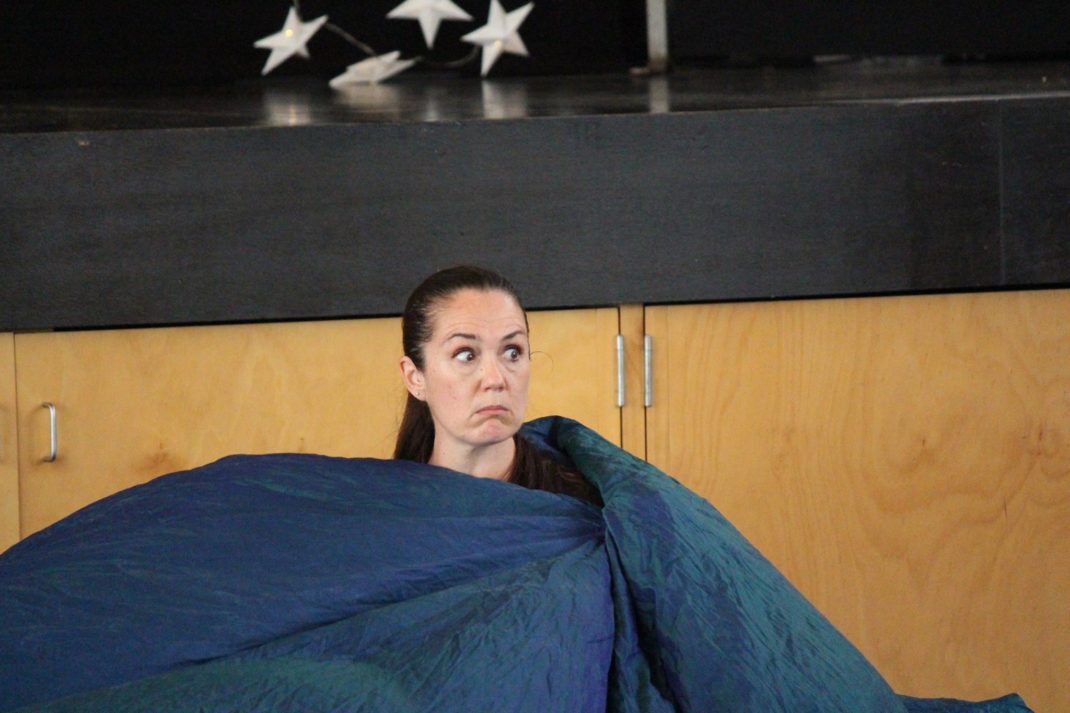 In addition to Lea's funding success, Alison Plevey and Australian Dance Party have received an ACT seed grant to work on a proposed show, Mine!, to premiere (further funding permitting) in August.
Zahira Madeleine Bullock (1927–2017)
I was saddened to hear of the death at the age of 90 of Zahira Madeleine Bullock, one of the standout figures in Canberra's GOLD group. Her appearance in shows by the GOLDs will certainly be missed. I always enjoyed the way her dancing was incorporated into GOLD productions, and how she was assisted along the way by others in the group. She was also founder of Dances of Universal Peace in Australia.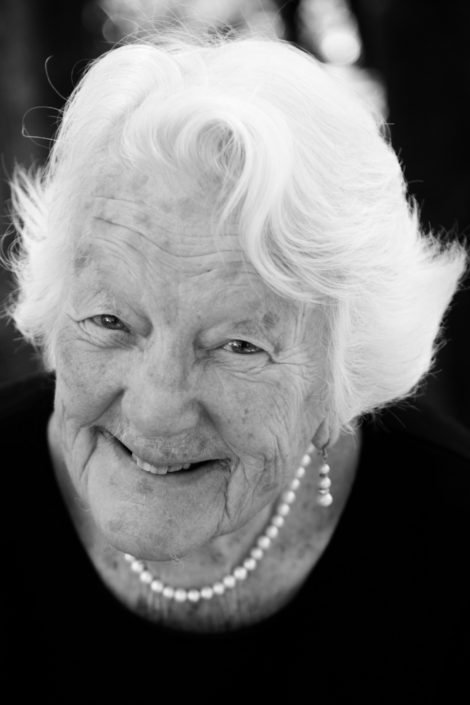 The video clip at below shows some moments from her dancing career with the GOLDs. Her opening remark on the clip— 'I think it's rubbish that dance is only for the young'—will live on forever.
Fans of Hannah O'Neill may be interested in watching the following short film, Ascension made by by Jacob Sutton in 2015, showing O'Neill and Germain Louvet dancing inside and outside the Palais Garnier. [Update: Link no longer available]
The venues used by Sutton in his film can be seen as well in the film Relève (Reset), which documents the first months of Benjamin Millepied's directorship of Paris Opera Ballet. In particular, there are scenes in Relève that have been shot on the roof of the Palais Garnier, where O'Neill and Louvet execute that very beautiful (but somewhat terrifying) lift with O'Neill being carried along the edge of the roof in a grand jeté pose.
Michelle Potter, 31 May 2017
Featured image: Liz Lea in a moment from Star Struck. Photo: © Sam Rutledge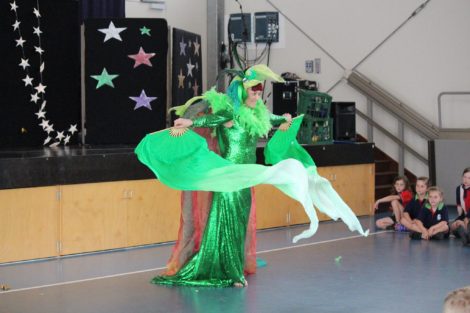 * Read the full article at this link.