South African-born Robyn Hendricks is the newest principal dancer with the Australian Ballet, having been promoted to the position earlier this month. My most pleasant memory of Hendricks' dancing is in Christopher Wheeldon's After the Rain, in Canberra in 2013 partnered by Rudy Hawkes, and in Sydney this year partnered by Damian Smith.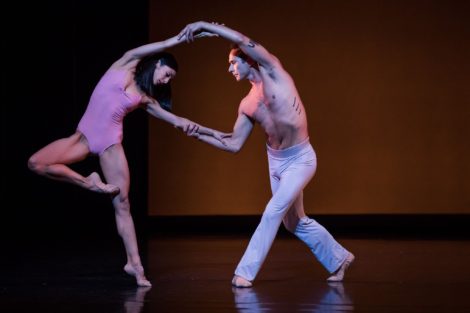 Congratulations to Stephen Page, artistic director of Bangarra Dance Theatre, who has been honoured with the JC Williamson Award by Live Performance Australia. The award is in recognition of 'individuals who have made a truly outstanding contribution to the enrichment of the Australian live entertainment and performing arts culture and shaped the future of the industry for the better.' It would be hard to find anyone in the Australian dance community who is more deserving of this award than Stephen Page. For over 25 years he has worked tirelessly to create a body of work that highlights Aboriginal and Torres Strait Islander culture, and he has consistently encouraged many of his indigenous colleagues to do the same.
The JC Williamson Award was first presented in 1998 and since then only two others from the dance community have been honoured: Graeme Murphy in 2002 and Margaret Scott in 2007.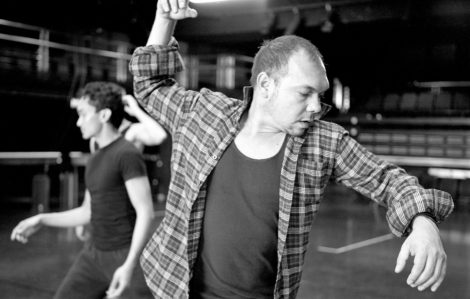 Tutus, Hannah O'Neill and the Paris Opera Ballet
The Paris Opera Ballet newsletter for July (in English) contains an article about the making of tutus for the company's recent production of Giselle. It is of particular interest for its inclusion of an image of Hannah O'Neill in the role of Myrtha. If the number of times the tag Hannah O'Neill is accessed on this website is anything to go by, O'Neill continues to attract significant interest in Australia and New Zealand. Here is the link. There are a number of other interesting links within this article.
The Australian Ballet's film partnership with CinemaLive
The Australian Ballet has plans over the course of coming years to screen, in partnership with CinemaLive, some of its recent productions. The first program of three works, to screen in 2016–2017, is The Fairy Tale Series, comprising The Sleeping Beauty, Cinderella (Ratmansky) and Coppélia. No specific dates or venues are available at this stage, although a recent media release mentions that the productions will be screened in 'over 600 cinemas worldwide, in territories including North America, Europe, Australia, New Zealand and Central and South America.'
Similar initiatives have made it possible for audiences worldwide to see performances from such companies as the Royal Ballet, Paris Opera Ballet and Bolshoi Ballet. It's good to see the Australian Ballet following suit.
It was good to see a mention in The Canberra Times of the success of a brief video posted by The Huffington Post about the work of Canberra-based artist Benjamin Shine. I mentioned Shine's beautiful installation in the Canberra Centre in my Dance diary for April 2015. Recent Canberra Times story and video at this link.
During June I was able to get to see the documentary Mr Gaga as part of the HotDocs Festival. The title refers to Ohad Naharin's Gaga movement vocabulary, a kind of improvisatory, cathartic vocabulary that Naharin created and has developed as a teaching tool, which is shown during the documentary. The film offered an interesting insight into Naharin's career, including into his early life, and contained plenty of examples of his remarkable choreography, danced exceptionally by his Batsheva Dance Company. It aroused a whole variety of emotions in me including, I have to say, anger at what I thought was an extremely dangerous action on Naharin's part while he was coaching one of his dancers as she tried to perfect a falling motion! But there were some very moving moments, some funny ones and a host of others. Well worth a look I think.
'Study for RED.' Article on the work of dancer and choreographer Liz Lea. The Canberra Times—Panorama, 18 June 2016, pp. 8–9. Online version.
'Small company has big aspirations.' Preview of Melbourne Ballet Company's Divenire program. The Canberra Times—Panorama, 25 June 2016, p. 12. Online version.
Michelle Potter, 30 June 2016
Featured image: Robyn Hendricks in After the Rain (detail), 2016. Photo: © Daniel Boud