30 June 2016, State Theatre, Victorian Arts Centre, Melbourne
My review of Stanton Welch's spectacular Romeo and Juliet for Houston Ballet is now available on DanceTabs at this link. In relation to the DanceTabs review, below is an image of Karina Gonzalez as Juliet and Jessica Collado as Lady Capulet showing the 'exclamation mark' arabesque I mention in the review.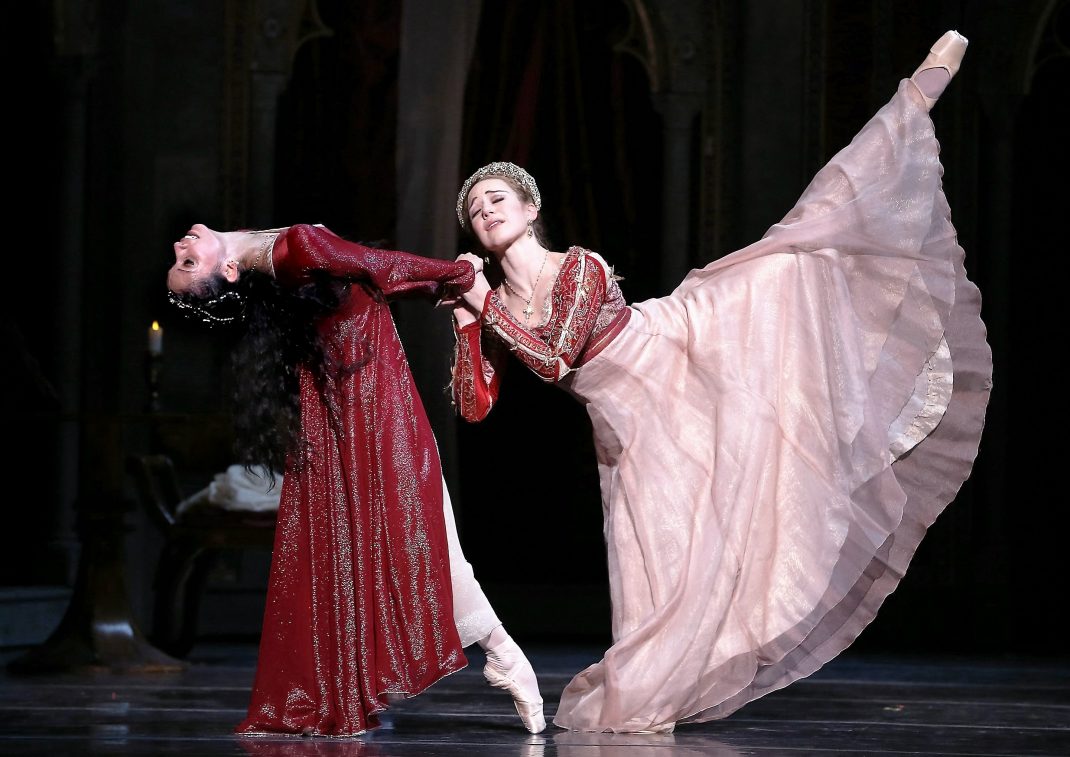 While in the review I didn't go into much detail about the children who appeared in the work (courtesy of the Australian Ballet School), I am am curious to know the name of the fair-haired boy who led the Blind Man's Buff game, and who appeared whenever children were required. He had such charisma for someone so young.
Michelle Potter, 3 July 2016
Featured image: Karina González and Connor Walsh, Houston Ballet's Romeo and Juliet, Melbourne 2016. Photo: © Jeff Busby