Indigenous dance programs in Canberra
The National Film and Sound Archive's first Black Chat program for 2016 will take place at the Archive on 12 February at 6 pm and will feature dancer Tammi Gissell talking with curator Brenda Gifford on the topic 'Indigenous identity through dance'. Gissell made a terrific impact in Canberra during the city's centennial year, 2013, and her presence at Black Chat is enough to make the program more than worthwhile. But, in addition, the Archive is screening three films from its Film Australia Collection, Aeroplane Dance, 7 Colours, and Aboriginal Dances (five from Cape York and three performed by David Gulpilil).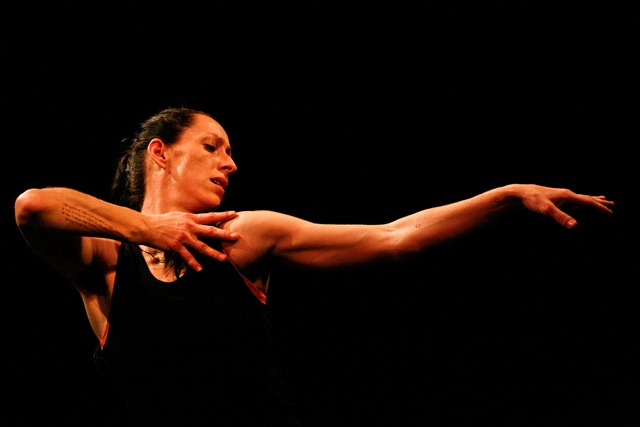 All three have features that I am sure will make interesting viewing but I was fascinated to read about Aeroplane Dance, both in a book (Savage Wilderness by Barry Ralph) giving a totally white perspective on the crash of an American bomber that generated the creation of the dance by a local Yanyuwa man, Frank Karrijiji, and in an online article with a wider, more balanced account.
Then in March the National Film and Sound Archive will host a season of Stephen Page's Spear. This film, which had a world premiere in Canada at the Toronto Film Festival in September 2015, and an Australian premiere in Adelaide the following month, marks Page's debut as director of a feature film. The Canberra season begins on 10 March and an 8 pm session on 12 March will include a Q & A session with Page and other members of the cast and crew. More later.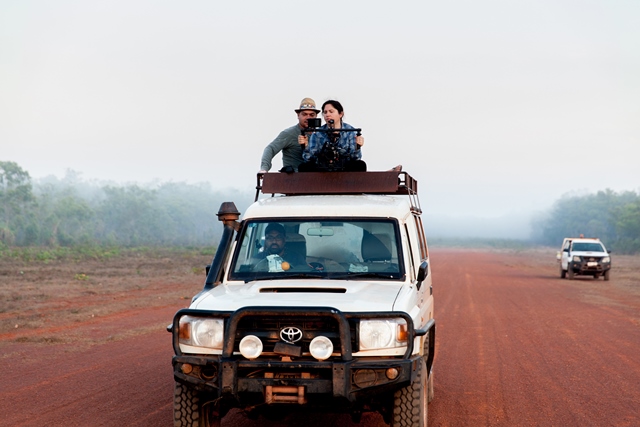 The sole dance performance I saw during January was the Australian Ballet's Sleeping Beauty for children—review below. My four grandchildren (aged from 8 to 5) all went (one went twice) and all loved it, even one 8 year old grandson who later confided to me that he really didn't want to go but had, to his surprise, really liked it. So congratulations to the Australian Ballet for nurturing future audiences with this delightful pantomime-style show.
On another performance front, I made an abortive attempt to get to Sydney to see Marrugeku's latest show Cut the Sky, but my plane from Canberra was involved in a bird strike and, sadly, I had no option but to cancel.
Other January activities hold future promise. I interviewed choreographer Alexander Ekman, who was in Sydney rehearsing Cacti with Sydney Dance Company for their CounterMove season beginning at the end of February. Our conversation will feed into a future feature for The Canberra Times.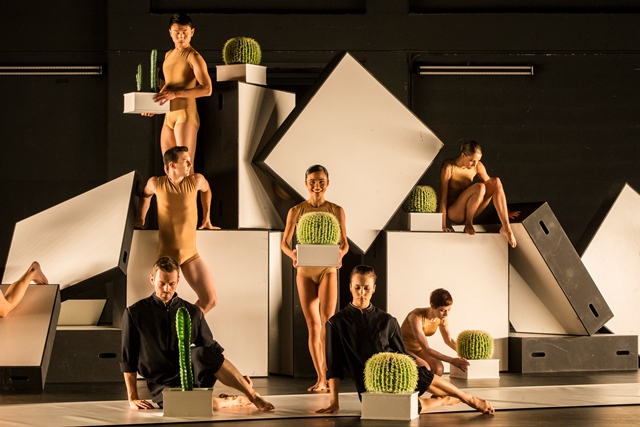 And I also spent several days in Melbourne with two archivists from the National Library sorting and boxing Dame Margaret Scott's extensive collection of photographs, board papers, correspondence and other paper-based items for eventual transfer to Canberra.
Follow this link for a fascinating series of comments on an early post on James Upshaw and Lydia Kuprina.
'Delightful Tchaikovsky for children.' Review of the Australian Ballet's Storytime Ballet: The Sleeping Beauty. The Canberra Times, 22 January 2016, 'Times 2', ARTS p. 6. Online version.
Michelle Potter, 31 January 2016