Recently I had the good fortune to be contacted about a photograph album believed to have belonged to James Upshaw, probably best known in Australia for his work as television producer for the ABC. The album was indeed assembled by Upshaw and the photographs largely cover a period from 1942 until 1946. During this period Upshaw and his then wife, Phillida Cooper, or Lydia Kuprina as she was known at the time, danced their way around Central and South America, first as members of Colonel de Basil's Original Ballet Russe and then as an independent dance duo.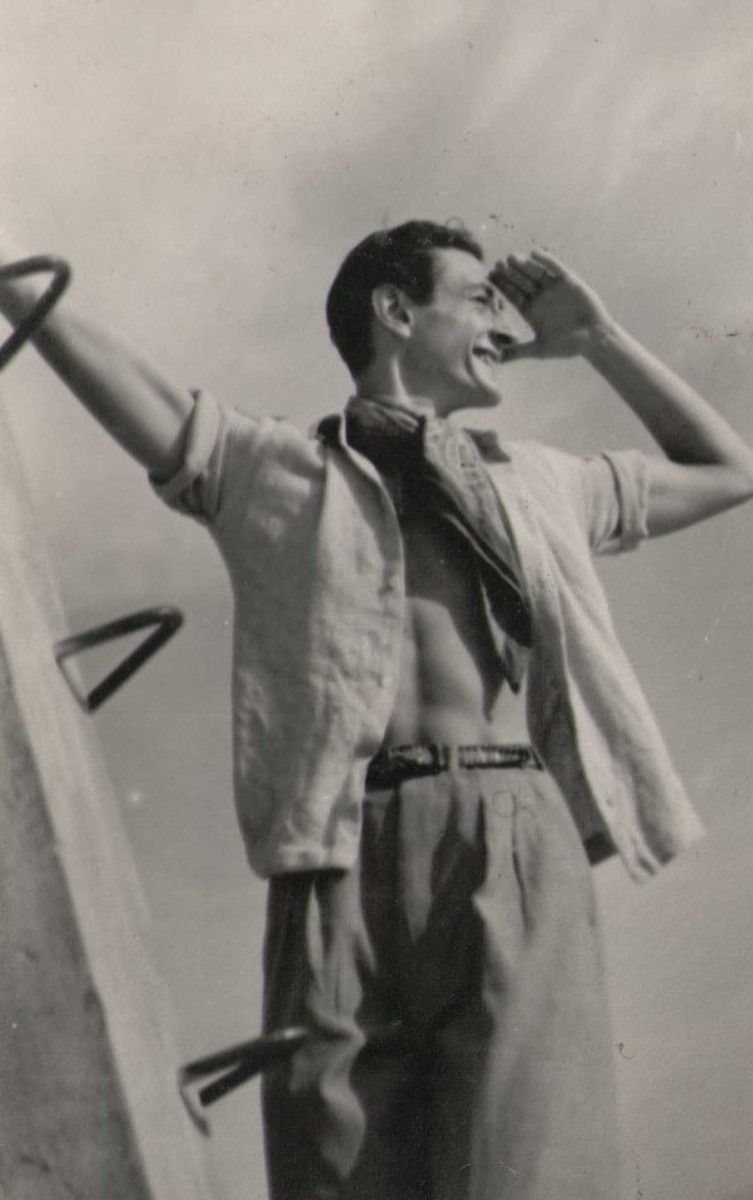 Cooper had been a pupil of Melbourne teachers Eunice Weston and Jennie Brenan and had left Australia in 1939 to study ballet in Paris with Lubov Egorova. She returned with the de Basil company for its third tour of Australia, 1939‒1940, and then left with them in 1940 for the United States. With de Basil she danced under the name of Lydia Couprina. Her birth name may have been Helen Phillida Cooper, although on some archival records she appears as Phillida Helen.
Upshaw was born in 1921 in Paris to an American father and a French mother and spent his childhood and youth in France and America. I have not yet been able to ascertain where he trained as a dancer but he appears to have joined de Basil in New York at the end of 1941 apparently, as did others, to escape military service. A letter dated May 1943 from Valrene Tweedie (whom Upshaw married at a later stage in Australia) to her friend Marnie Martin in Sydney explains:
Phyllida married Jimmy Upshaw, one of the boys escaping the draft.
They married in Buenos Aires in 1942. It was probably in 1944 or 1945 that Upshaw and Cooper took on independent work dancing in nightclubs and casinos and later venturing into film. They later toured in Europe and danced on television in London before returning to Australia in the early 1950s.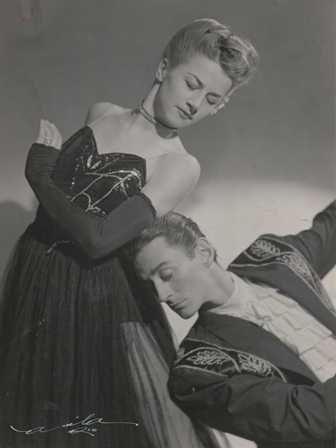 The album recalls other albums assembled by dancers while on tour and contains leisure shots as well as rehearsal and performance shots. It is especially interesting to see the repertoire that was being performed, and to see that it was sometimes being performed outdoors.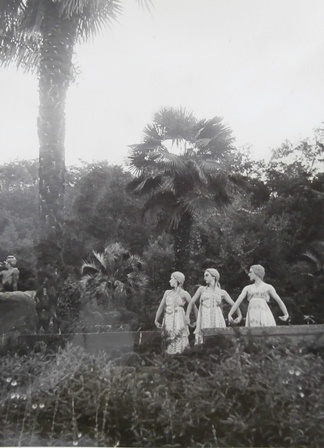 But what makes this album particularly significant is that it documents the activities of the Original Ballet Russe following the infamous strike of 1941, which resulted in a period of several months when the de Basil dancers were stranded and practically penniless. Looking at the album without the knowledge of the difficulties that the strike engendered, and which continued to plague the company for the rest of its existence, it would be easy to imagine that all was fun and games. The album nevertheless gives a wonderful insight into company life and will I'm sure yield more knowledge of this period of de Basil's company.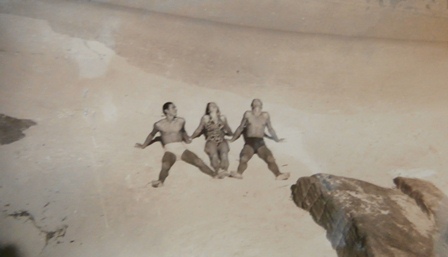 Michelle Potter, 5 December 2012