15 March 2019. State Theatre, Victorian Arts Centre, Melbourne
Dame Margaret Scott was farewelled with style and grace, and more than a little bit of emotion, in a memorial event arranged by the Australian Ballet and the Australian Ballet School and presented in Melbourne on 15 March 2019.
It began with an initial surprise as we entered the auditorium of the State Theatre. I wondered why we were asked to enter through the door at the back of the auditoriun. Well, it was so that we would properly enjoy the guard of honour made by two rows of young dancers from the Australian Ballet School, the girls dressed in simple white tutus and the boys in black tights and white shirts. They were lined up on each side of the auditorium stretching pretty much from the last row of the stalls down to the stage. On the stage a giant screen had been lowered and we saw an image of a smiling Maggie, full of the joy of life. And standing in the middle of a row close to the front was Maggie's husband, Professor Derek Denton, watching as we entered.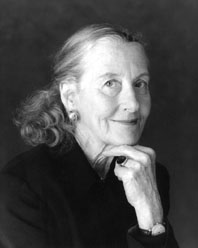 Following an introduction from Steven Heathcote and an opening tribute from Maggie's younger son, Angus Denton, reminiscences were given by several of Maggie's former students and colleagues including Colin Peasley, David McAllister, Graeme Murphy, Marilyn Rowe and Lisa Pavane. Those who auditioned for her as young and hopeful dancers all admitted to being in awe of Maggie at first, but all continued to say how much they had grown to love and respect her.
Interspersed among the spoken tributes were three short performances. The first was Embrace, created by Paulina Quinteros, which was accompanied on the printed program by the phrase 'For Dick, Matthew and Angus', to which was added the words 'Lucky are those who have experienced the sweetness of loving'. It was danced by Chloe Reynolds and Daniel Savetta (with Steven Heathcote playing a small role). Embrace was followed by the Act II pas de deux from Nutcracker. The Story of Clara, danced by Benedicte Bemet and Jarryd Madden. Level 8 students of the Australian Ballet School gave the third performance, a movement from Stephen Baynes' Ballo Barocco.
But the most moving moments were left till last when a series of images of Maggie, covering the gamut of her life and career, were flashed across the screen.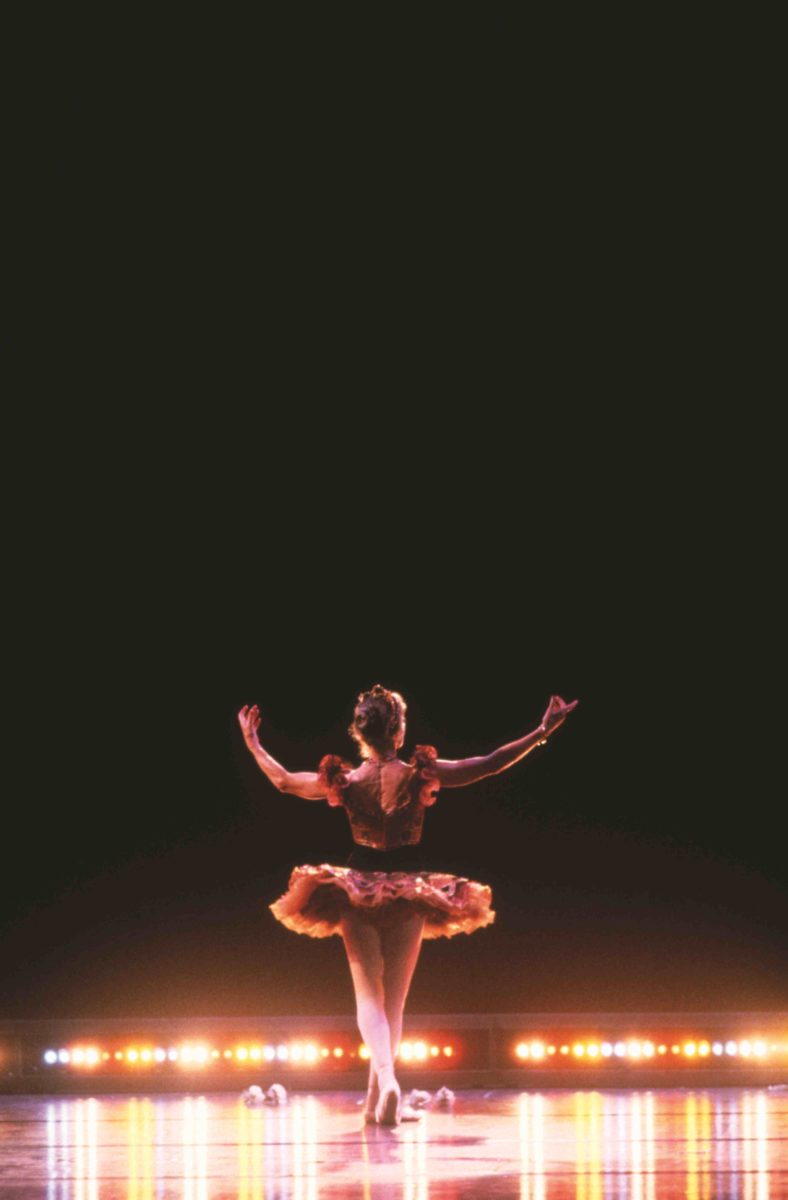 The end seemed to have been reached when Jim McFarlane's iconic image from Nutcracker (above left) appeared and all went dark. But no, Earl Carter's equally iconic Nutcracker image appeared of Maggie rejoicing in the pleasures she experienced in Act I of Nutcracker (above right). Then, from each side of the stage a procession of students, former dancers and others entered and, in single file, moved to the centre of the stage where each placed a single white rose on the floor in front of Maggie's image before making a slow exit. A beautiful tribute to an exceptional woman.
A State Memorial for Dame Margaret will be held on 22 March at the National Gallery of Victoria International commencing at 10:00 am. My obituary for her is at this link.
Michelle Potter, 17 March 2019
Featured image: Maggie Scott in Gala Performance (detail with text added). From the Ballet Rambert souvenir program for its 1947–1949 Australian tour