Dance and science came together in Canberra recently at a CSIRO Discovery Centre open day. Liz Lea, working with dancer Tammi Gissell, showed Seeking Biloela, a work in progress based on research into the red-tailed black cockatoo, which Lea has been undertaking while choreographer-in-residence at the Discovery Centre.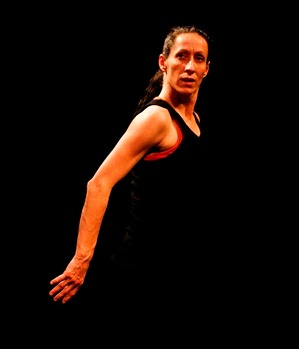 'Biloela' is an aboriginal word (exact language not specified) for black cockatoo and Lea's work at the moment is truly a 'seeking' for the way her work will ultimately develop. Will it focus on ecological issues (some sub-species of the black cockatoo are endangered); indigenous stories (the bird is believed in some areas to be a harbinger of rain); white colonial activities (the nineteenth-century name for Cockatoo Island in Sydney Harbour was Biloela); the bird's qualities as expressed in poetry about it; or something else?
Gissell, a descendant of the Muruwari nation of north-western New South Wales, is an exceptional dancer. Every part of her beautifully-honed body is expressive and she is extraordinarily flexible in moving between vocabularies. She was equally at home demonstrating and discussing indigenous movement language as she was using Lea's particular brand of contemporary Western choreography with its occasional allusions to Indian dance. Gissell also provided some insights into the transmission of indigenous knowledge as she discussed stories about the black cockatoo as told to her by her grandmother.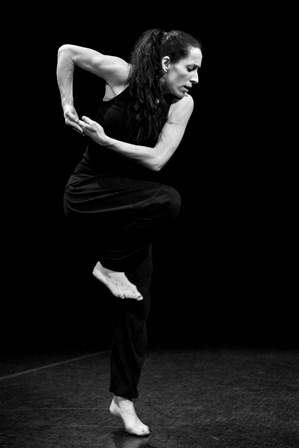 At CSIRO Lea is working with former CSIRO chief research scientist Dr Denis Saunders and researchers from CSIRO's Sustainable Ecosystems area. Her residency with CSIRO came about as a result of a children's show she created in 2011 about the science of flight, which was shown at Questacon, the National Science and Technology Centre in Canberra, during National Science Week.
Michelle Potter, 13 August 2012
Featured image: Tammi Gissell in rehearsal for Seeking Biloela, 2012. Photo: © Lorna Sim