18 September 2016, National Portrait Gallery, Canberra
Canberra's National Portrait Gallery continues to commission short dance works as public program events associated with its exhibitions. Other moments, made in response to a photographic exhibition, Tough and tender, was given twelve performances on two successive weekends by dancers from QL2—Gabriel Comerford, Dean Cross and Eliza Sanders. The portraits on display in Tough and tender revealed young people, often in intimate settings or situations, tough on the outside (mostly) but often appearing to be quite vulnerable. The dance work set out to suggest moments before and after the single moment captured by a photograph.
The choreography, by Ruth Osborne (in collaboration with the dancers), and the performance itself captured a beautiful range of emotions, from tough to tender as was appropriate, but also sometimes amusing and often intense. With its range of solos, duets and trios, and its variety of costuming, it also highlighted different kinds of interpersonal connection.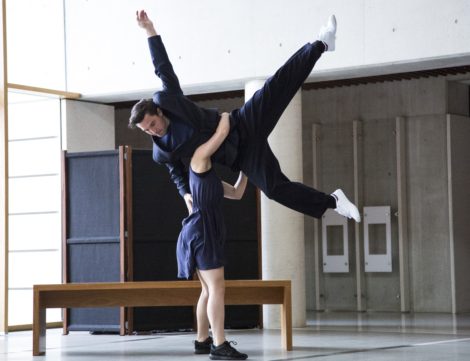 As she did in Walking and Falling, a previous work for the National Portrait Gallery, Osborne showed her skill in working with a minimum of space and little in the way of design. A wooden bench and an array of costumes was all that she needed to make this compelling short work. And of course good dancing from three strong, versatile performers.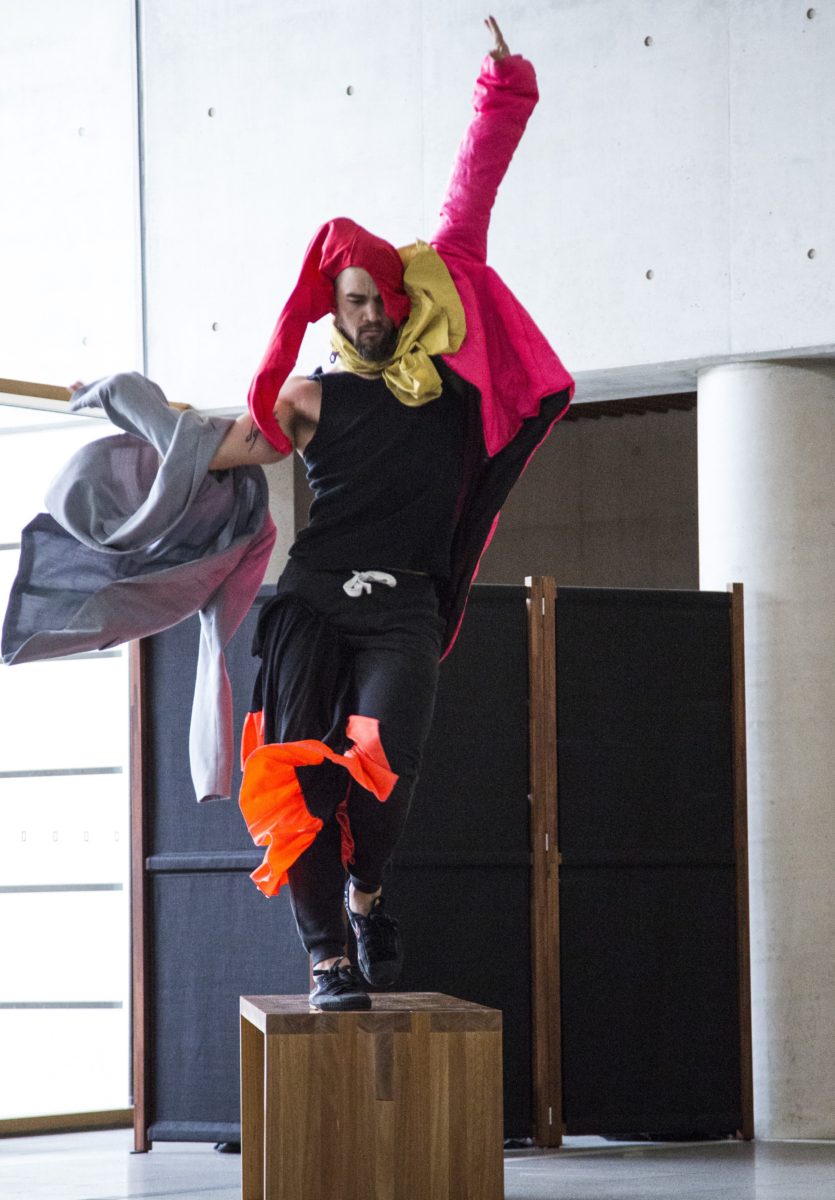 Michelle Potter, 19 September 2016
Featured image: (l-r) Gabriel-Comerford, Eliza-Sanders-and-Dean-Cross-in-Other-Moments.-QL2-2016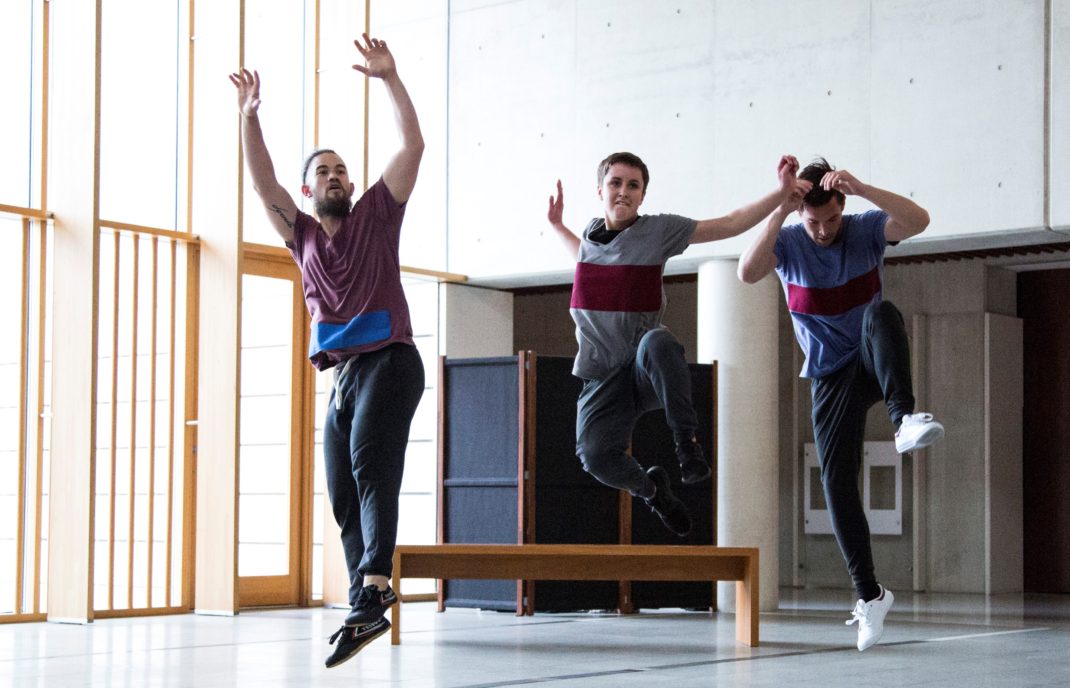 All photos: © Lorna Sim