29 April 2023. Playhouse, Canberra Theatre Centre
Shortcuts to Familiar Places began a few years ago as an investigation by James Batchelor into the transmission of dance from one generation to another. Dance is an art form that has no widely practiced method of reconstruction via a score or similar written derivative, and knowledge of a movement style or a particular choreographic work is most commonly regarded as being passed on from body to body—sometimes referred to as 'embodied transmission'. Batchelor was especially interested in his own 'body luggage', transmitted to him by his early dance teacher Ruth Osborne whose background had links to the work of pioneering dancer and teacher Gertrud Bodenwieser, and who had mentored Batchelor at Canberra's QL2. The work that emerged was the above-mentioned Shortcuts to Familiar Places and the result was somewhat unexpected with its beautifully conceived melding of film footage and onstage movement. A driving, original score from Morgan Hickinbotham was played live and a changing pattern of light and dark came from lighting designer Vinny Jones.
Shortcuts began with footage of Osborne giving us an insight into the swirling movements of the arms and upper body that she absorbed via her teacher, former Bodenwieser dancer, Margaret Chapple. As the footage came to an end, Batchelor appeared onstage and began a shadowy solo that began slowly but that gathered momentum as time passed. It was fascinating to watch the movement unfold and to feel a clear connection to Osborne's demonstration, but also to see dancing that moved away from the initial style in a very geometrically structured manner.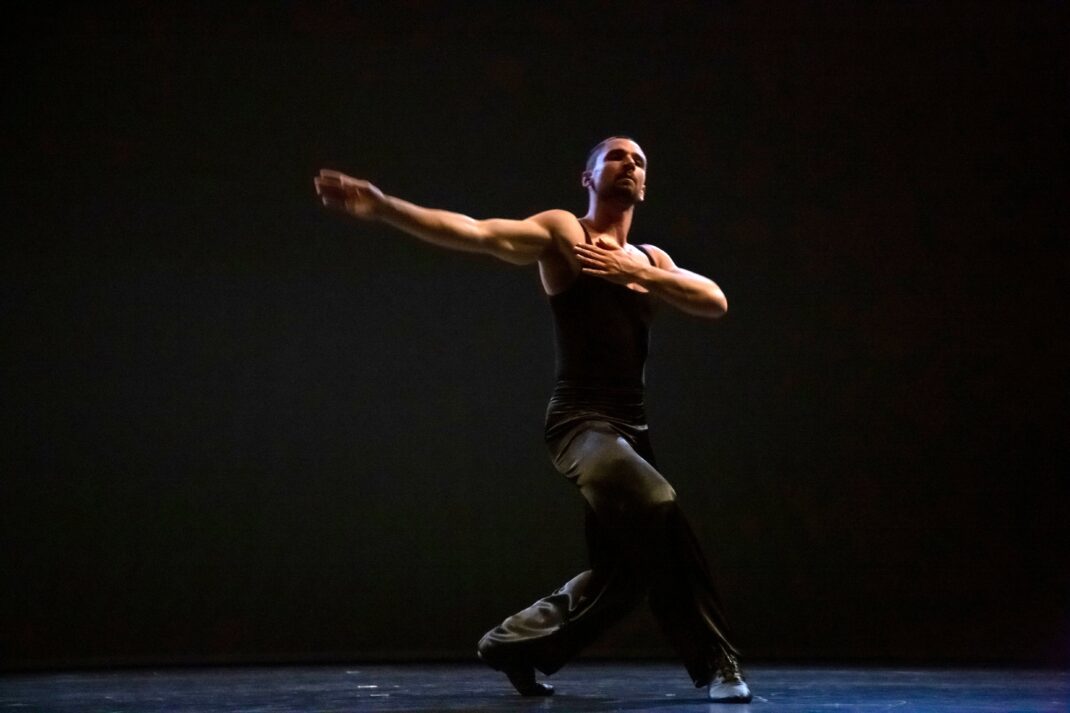 Batchelor left the stage at the end of the solo and more footage appeared. This time we watched as Eileen Kramer, a surviving Bodenwieser dancer (now aged 107), recalled some of the choreography she had danced during the Bodenwieser era, in particular movements from the duet Waterlilies. This she was passing on to Batchelor and filmmaker Sue Healey (neither of whom we saw on the footage but whose presence was clear to us).
An onstage duet between Batchelor and another QL2 alumna, Chloe Chignell, followed and at times recalled, quite strongly for me, the intertwining of arms that characterised Waterlilies. But again, Batchelor's choreography didn't stay with Kramer's recollections but moved on in a new direction using the Waterlilies movements as a starting point. That Batchelor named the duet Bodenwieser Remixed gives a clue to what was occurring and in fact probably encapsulates Batchelor's whole process with Shortcuts. But that aside, the duet showed a truly exquisite dancerly connection between Batchelor and Chignell.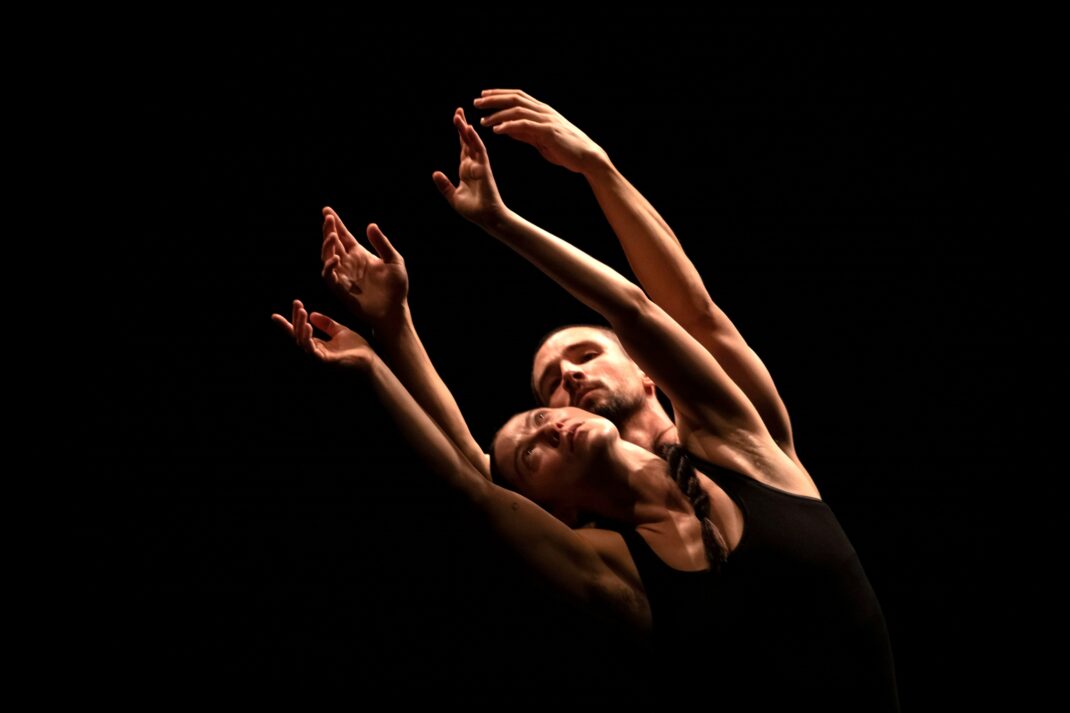 The final piece of footage was an exceptional mix of different snippets of film including some relating to Osborne; some to Carol Brown, former student of Bodenwieser dancer Shona Dunlop MacTavish; and, briefly in archival footage, some to MacTavish herself, with Batchelor and Chignell reacting to the footage. In one amazing moment, Osborne on film stretched her arm forward in a straight line towards Batchelor and Chignell on the stage as if reaching to them in a gesture of transmission, which they accepted with arms outstretched towards the footage. There it was, the lineage for us all to see.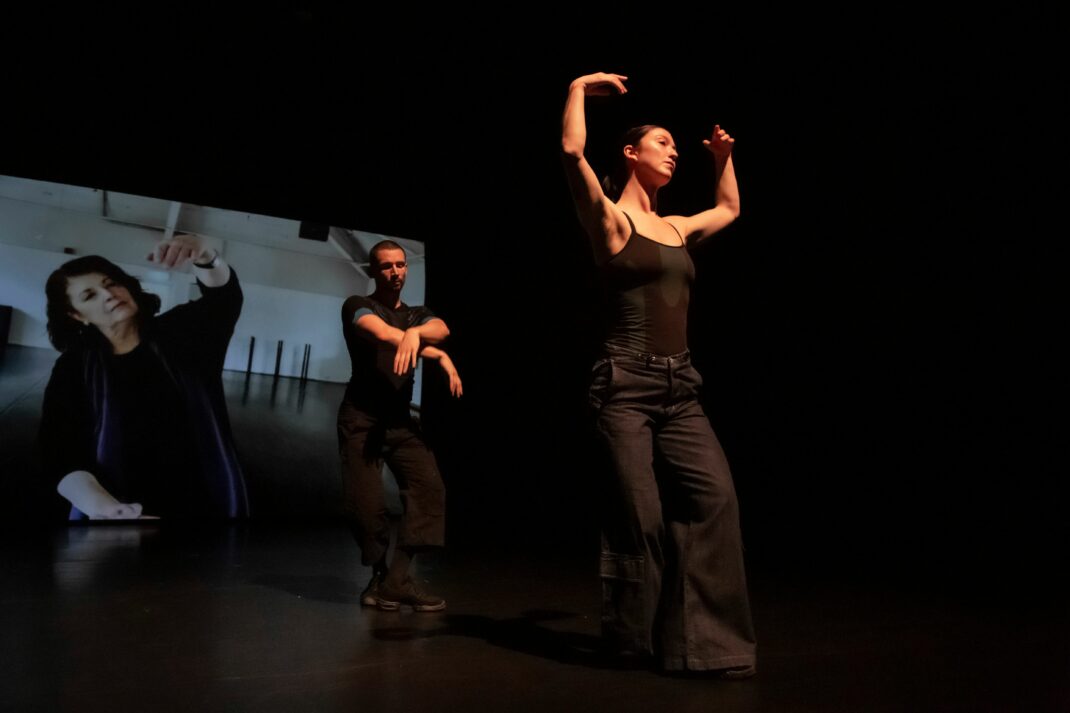 The duet that Batchelor and Chignell continued as the last section of footage faded was linked choreographically with the previous one, at least at first in terms of the connection that was set up between the two dancers. But gradually Hickinbotham's score got stronger and more urgent, and the gentleness of the choreography gathered strength and speed. There was, throughout this last duet, a link back to Bodenwieser, I believe, as much of the movement seemed to be moving in a figure-of-eight pattern, which Osborne had mentioned in her early demonstration of the Bodenwieser technique. But the duet moved faster and faster with little skips and jumps inserted. Then it came to a sudden end with a blackout. When the lights went up, we saw how Batchelor and Chignell had gone all out, dancing on and on until pretty much exhausted, to give us a modern perspective on the transmission they had been examining.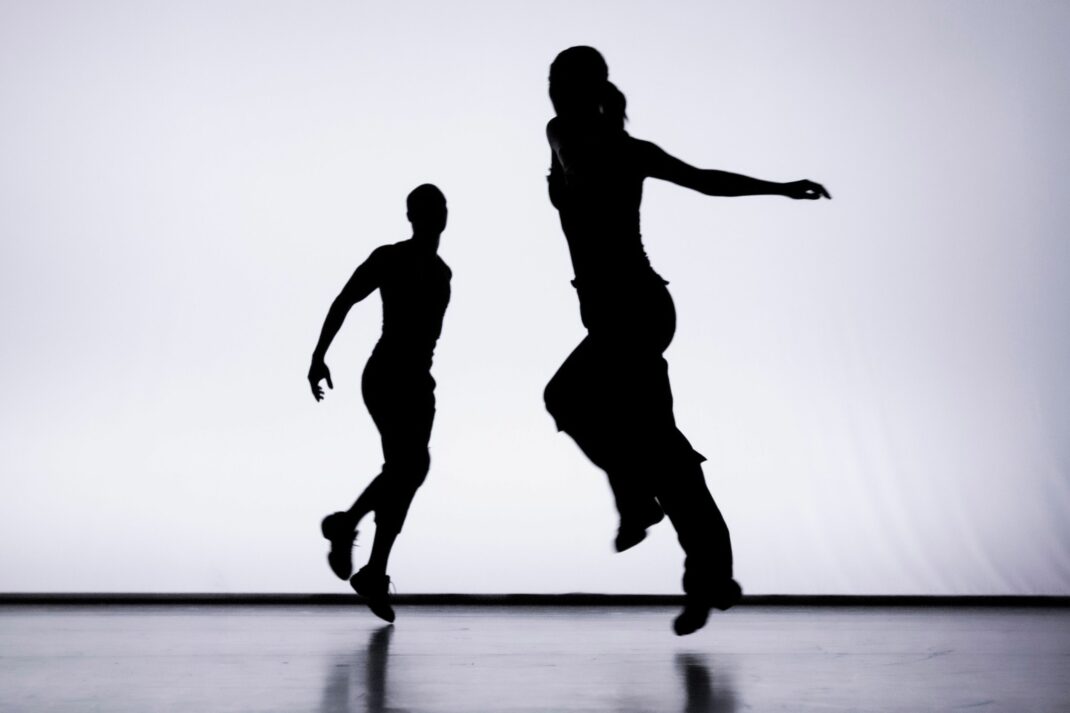 Shortcuts to Familiar Places, which includes dramaturgy by Bek Berger, was an intelligently thought through show and just brilliant to watch and consider.
Michelle Potter, 1 May 2023
Featured image: James Batchelor and Chloe Chignell in a moment from Shortcuts to Familiar Places, Canberra 2023. Photo: © Lorna Sim