Canberra Critics' Circle Awards: Dance 2015
The Canberra Critics' Circle annual awards ceremony took place on 23 November and, in a special moment for dance in the Canberra region, Elizabeth Dalman was named ACT Artist of the Year. A well deserved award in a year when Dalman, currently teaching in Taiwan, worked extraordinarily hard to bring attention to the diverse history of Australian Dance Theatre, which celebrated fifty years of creativity in 2015.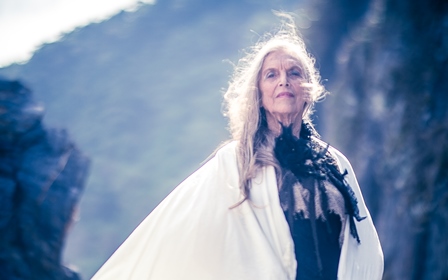 Among the Circle's general awards, which go to innovative activities in the performing and visual arts, and literature, two dance awards were given for 2015. Dalman received an award for her works Fortuity and L, both of which highlighted the range of her choreography dating from her time as director of Australian Dance Theatre to her recent work for her Mirramu Dance Company. Ruth Osborne, director of QL2 Dance, received an award for her work Walking and Falling, commissioned by the National Portrait Gallery and made in conjunction with its World War I exhibition All that Fall.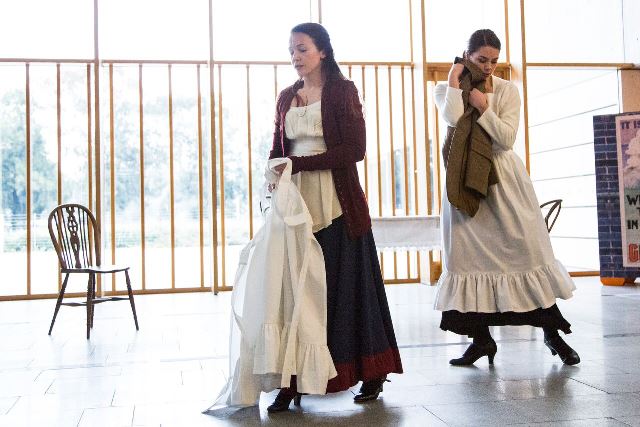 Keir Choreographic Award 2016
Eight emerging (and not so emerging) choreographers have been selected as finalists in the 2016 Keir Choreographic Award. Two have strong Canberra connections: James Batchelor and Chloe Chignell. Canberra audiences will remember their joint show earlier this year, when Batchelor showed Metasystems and Chignell Post Phase. The two have worked together frequently over the past few years with Chignell often appearing in works choreographed by Batchelor.
The other finalists are Sarah Aiken, also a finalist in the first Keir Award in 2014, along with Ghenoa Gela, Martin Hansen, Alice Heyward, Rebecca Jensen and Paea Leach. The eight finalists will each show a work, commissioned by the Keir Foundation, in Melbourne at Dancehouse in April 2016. Four works will then be selected by a jury and shown in Sydney at Carriageworks in May 2016, where the winner will be chosen.
Shona Dunlop MacTavish, former dancer with the Bodenwieser Ballet, recently visited Sydney from her home in New Zealand and, to celebrate the occasion, some of her Bodenwieser colleagues gathered in Sydney for a special get together. The image below shows Eileen Kramer (left) now 101 and Shona Dunlop MacTavish now 96. In the background they can be seen in a photograph in which they are dancing in Gertrud Bodenwieser's Blue Danube, one of their best known roles.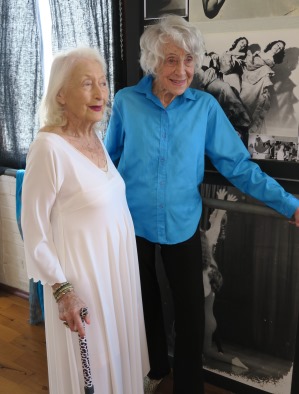 Oral history interviews with Shona Dunlop MacTavish and Eileen Kramer are available online. Follow the links to the National Library of Australia's online oral history site: Shona Dunlop MacTavish; Eileen Kramer.
Ian Templeman (1938–2015); Glenys McIver (1949–2015)
I was saddened to hear of the deaths in November of two former colleagues from the National Library of Australia, Ian Templeman and Glenys McIver. While perhaps not widely known in the dance community, both made a significant contribution to the growth of my career as a dance writer, historian and curator. Glenys appointed me as the Esso Research Fellow in the Performing Arts at the National Library in 1988. Among my many activities in that position, I began recording oral history interviews for the Library, which I continue to do now some 25 years later.
Ian was appointed Assistant Director General Public Programs at the National Library in 1990 and proceeded to expand the Library's publishing program. This involved establishing the monthly magazine National Library of Australia News (now renamed The National Library of Australia Magazine and published quarterly), and the quarterly journal Voices (now no longer active). He encouraged my dance writing for both publications and was responsible for commissioning my book A Passion for Dance (now out of print), which consisted of a series of edited oral history interviews with some of Australia's foremost choreographers.
Both Glenys and Ian made significant other contributions to my career. I will always be grateful for their mentorship.
Dance rattles (tied around the ankles during performance) from Bondé, New Caledonia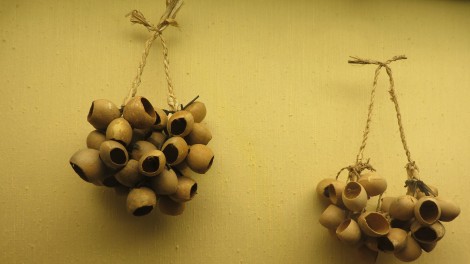 Michelle Potter, 29 November 2015
Featured image: Dean Cross, Caitlin MacKenzie and Gemma Dawkins in a moment from Ruth Osborne's Walking and falling, 2015. Photo: © Lorna Sim