11 November 2022. Arc Cinema, National Film and Sound Archive, Canberra
Sue Healey's relatively recent initiative, Intersecting Journeys, was made up of two films, Meeting Place and Alumni, both produced by Canberra's QL2 Dance on behalf of Youth Dance Australia, with the support of the Australia Council for the Arts. Healey says that having this commission helped her through some of the most difficult times of the COVID pandemic, and watching the films it is clear that the making of them was a challenging and demanding enterprise for Healey and her team. The result is both intriguing and absorbing.
The screening in the Arc Cinema at the National Film and Sound Archive began with Meeting Place in which eight youth dance companies teamed up and shared common practices. Working in four teams each made up of dancers from two of the eight companies, they met in four different locations to connect and collaborate. Dancers from Melbourne's Yellow Wheel teamed up with those from Austi Dance & Physical Theatre in Austinmer, New South Wales. They met where the Yarra River meets Merri Creek. Then the Indigenous youth company, Wagana, located in the Blue Mountains of New South Wales, teamed up with dancers from NAISDA College and met at Kedumba Cascades near Katoomba. Australian Dance Theatre's youth group, Tread, was joined by Tasmania's Stompin youth company and they performed at Sellicks Beach on the Fleurieu Peninsula out of Adelaide. Canberra's Quantum Leap dancers teamed up with those from Newcastle's Flipside Project run by Catapult Dance. They danced together on Newcastle Breakwater.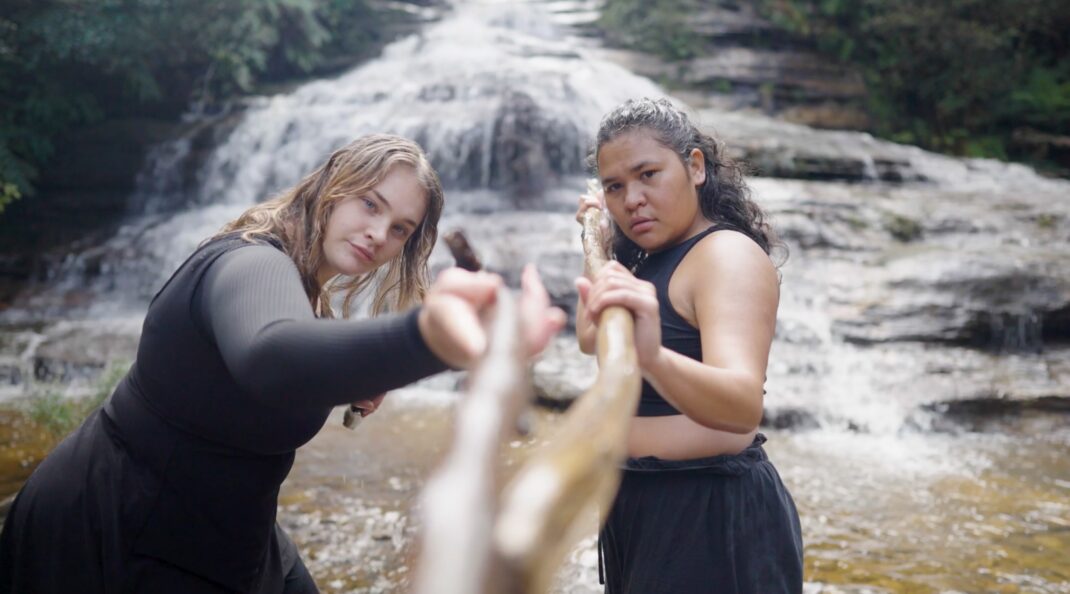 What stood out from these four exploratory dances was, on the one hand, the utter commitment of the young dancers who performed them and, on the other, the locations chosen, all very different but all with a watery theme. Absolutely stunning was the work of Maddison Fraser from Wagana who, without obvious trepidation, walked up the waterfall and sat down on a rock in the middle of the rushing water, as seen in the header image to this post.
But beyond the choreography, which I suspect was partly improvised, and the incredibly beautiful locations chosen, was the remarkable film work of cinematographer Richard Corfield and drone cinematographer Ken Butti, the latter seen especially strongly in relation to the Newcastle Breakwater. Their work added immensely to what was an exceptionally well directed film from Healey.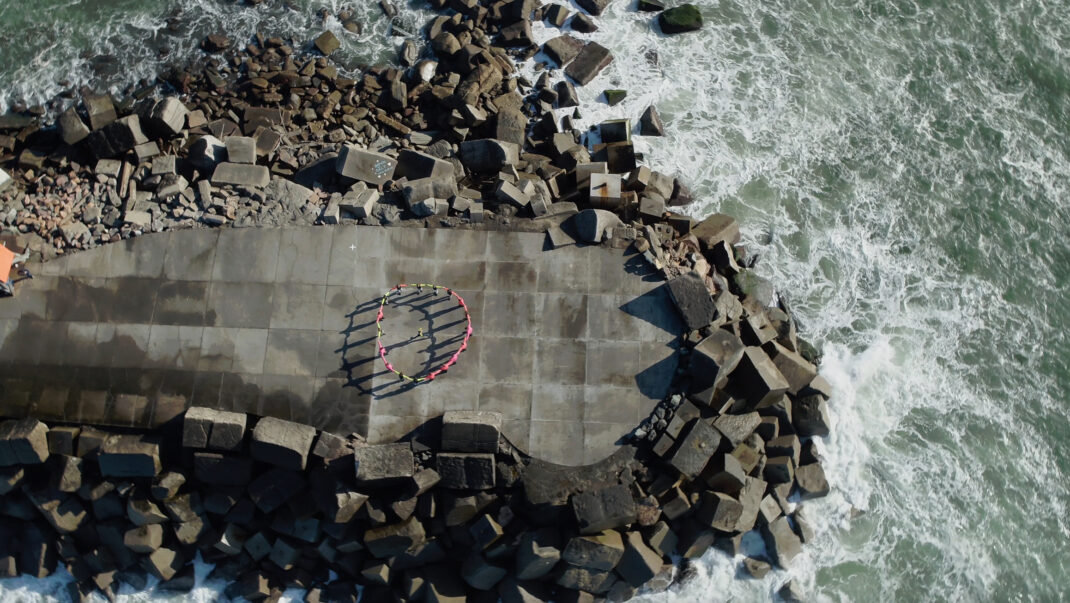 The second film was Alumni, which in many respects was a sequel to Meeting Place. Healey had identified a number of former youth company dancers who had gone on to make national and international careers in dance. As a number of them were working outside of Australia she asked all those identified to contribute footage from youth performances in which they had danced, and then to film their reaction, in a danced format, to watching that early footage. Healey then assembled the material into mini dance biographies about each dancer. It was a monumental task and Healey responded with a varied analysis of material so that the biographies, as mini as they were (given the time frame), showed up the different personalities of each dancer.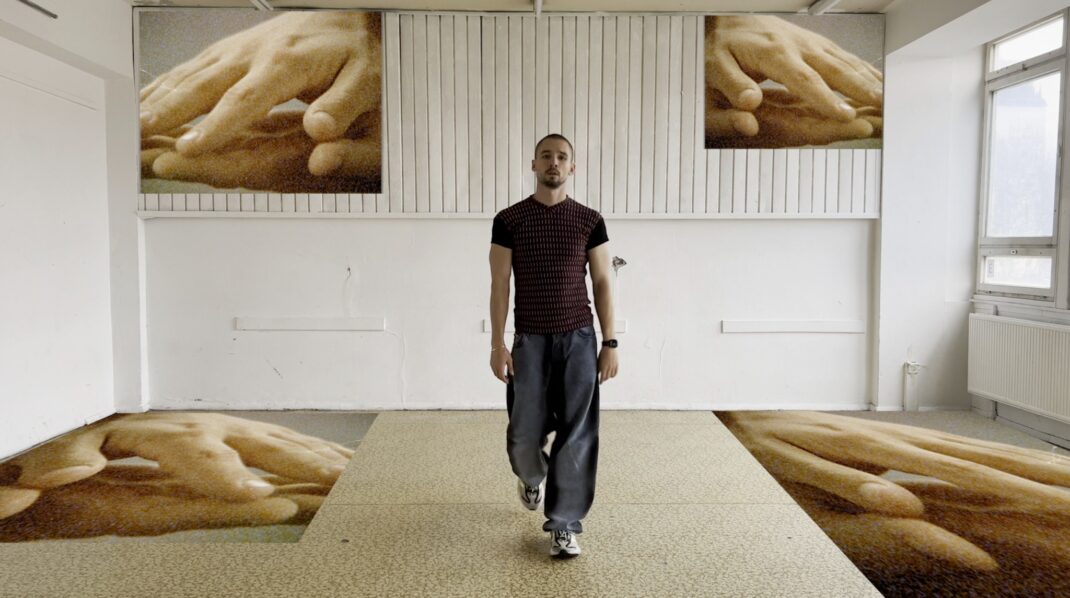 I enjoyed Alumni, especially when watching those whose post-youth company, professional work I have been able to follow, including James Batchelor, Jack Ziesing, Chloe Chignell, and Sam Young-Wright. But it was really Meeting Place that I found especially fascinating. Apart from the dancing and exceptional filming and directing, looking at the four locations and the way they were integrated into the dancing, I could not help thinking what a beautiful country we live in here in Australia.
Overall, however, what Intersecting Journeys made very clear was the significance of giving young dancers the positive mentoring that the best youth companies make available to them.
Watch brief excerpts from both films below.
Michelle Potter, 13 November 2022
Featured image: Maddison Fraser at Kedumba Cascades in a scene from Meeting Point in Sue Healey's Intersecting Journeys, 2022