I've never done anything else but dance … *
Jonathan Taylor, dancer, choreographer and artistic director of Australian Dance Theatre from 1976 to 1985, has died in Melbourne at the age of 77.
Taylor was born in Manchester, England, where he began tap and ballet lessons as a very young boy. As a teenager he was taught in London by Andrew Hardie at the International School of Dancing. His professional career began when he danced in musicals and pantomime shows in London. At that stage he was asked to change his name for theatrical purposes from John (his birth name) to Jonathan—a union representative discovered there was another John Taylor, a juggler, on the circuit.
In 1959 Taylor joined a company started by Leonide Massine with which Harry Haythorne was also involved, the Nervi International Ballet, before joining Amsterdam Ballet (later Dutch National Ballet), again with the involvement of Haythorne. In Amsterdam Taylor met his wife-to-be, Ariette van Rossen, also a dancer with Amsterdam Ballet, and shortly afterwards they moved to England. In England they joined Ballet Rambert, where Marie Rambert was fond of referring to Jonathan as 'Jack'. Taylor toured extensively with the Rambert company, and also began his choreographic career with Diversities, made for Ballet Rambert in 1966, 'Tis Goodly Sport in 1970, and Listen to the Music in 1972. He left Rambert in 1972 and took up a freelance career in 1973.
Taylor first came to Australia in 1975 to work with Ballet Victoria, then directed jointly by Garth Welch and Laurel Martyn. He was to stage his Listen to the Music, much admired by Peggy van Praagh, and create a new work. The new work turned out to be Star's End and it was a huge hit in Melbourne. As a result, Taylor was invited back to Australia to be interviewed for the position of artistic director of Australian Dance Theatre in Adelaide. He was subsequently offered the position and arrived in Australia in 1976 with his wife and three children. He also brought with him Joe Scoglio and Julia Blaikie, close friends from his Rambert days, who joined him and Ariette Taylor to make up a foursome who would go on to make Australian Dance Theatre one of the most remarkable companies in the Australian contemporary dance world. Scoglio acted as assistant director, Blaikie as ballet mistress. Both also performed as dancers with the company.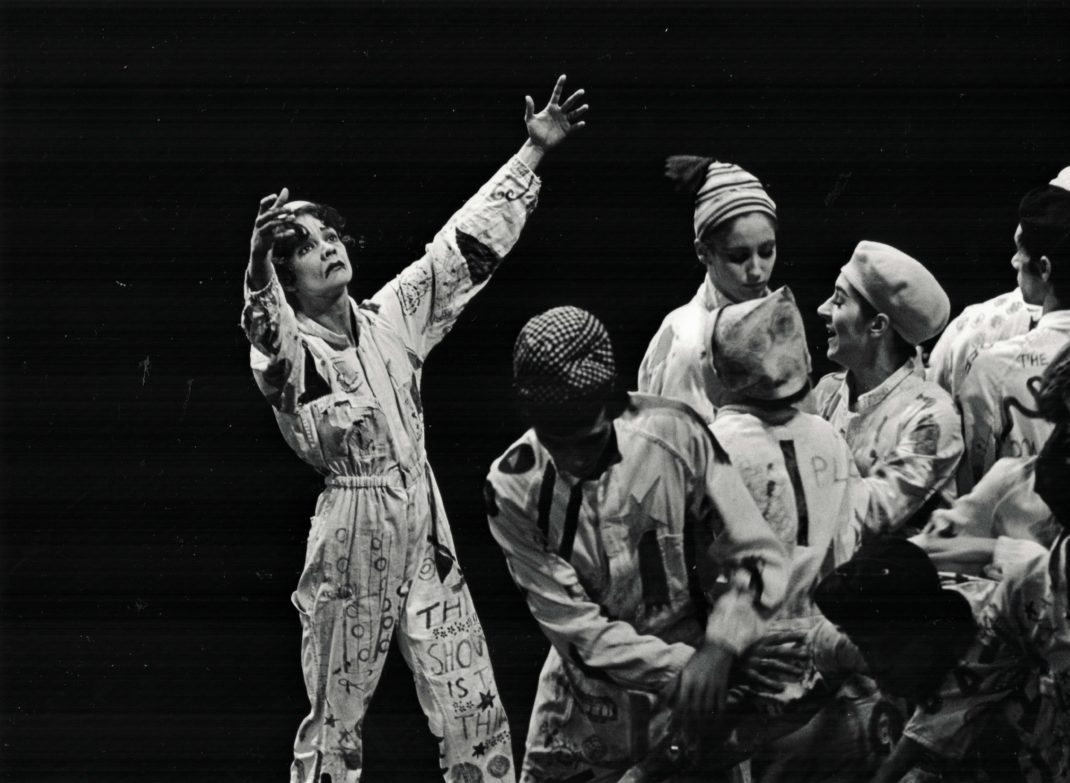 Under Taylor the repertoire of Australian Dance Theatre included works from choreographers with whom Taylor had worked in England, in particular Christopher Bruce and Norman Morrice, as well as new works of his own. Some of his own works had Australian themes that drew on an English approach to Australian manners and attitudes—Incident a Bull Creek for example. Others, such as Wildstars, reflected his background in London with popular entertainment—many thought I'd sold my soul to the devil, he has remarked.** The company also had a strong emphasis on workshops and works for children, the latter led by Ariette Taylor who had begun working with children in London before the move to Australia. The company was initially jointly funded by the South Australian and Victorian governments. It toured widely in Australia and internationally.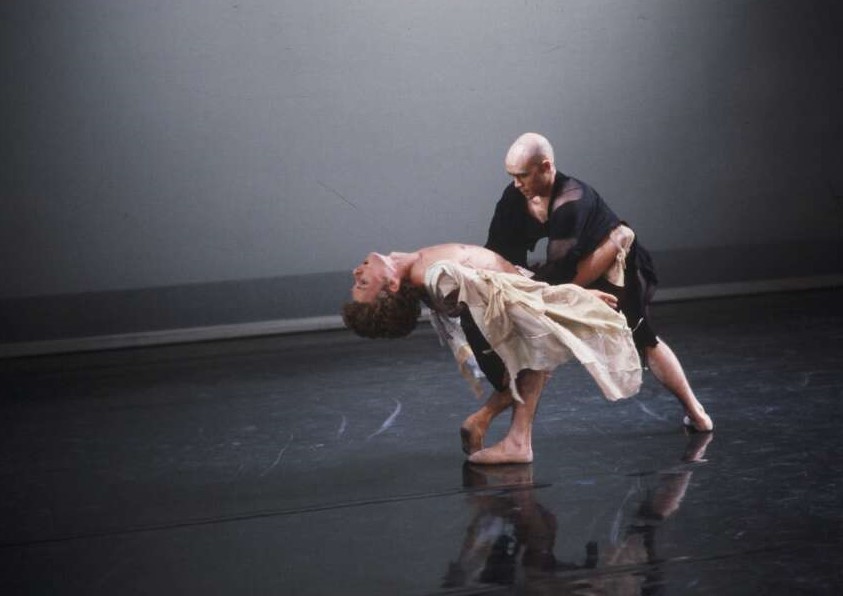 Taylor left Australian Dance Theatre, unhappily, at the end of 1985. He and his family moved to Melbourne shortly afterwards. There he worked freelance, which included (at the invitation of Anne Woolliams) a brief period as choreographer in residence at the Victorian College of the Arts. He also worked in Holland with Netherlands Dance Theatre, as well as in a variety of other countries, and with several Australian companies including Kai Tai Chan's One Extra Company and Maggie Sietsma's Expressions Dance Company. In 1988 he was appointed Dean of the Victorian College of the Arts and in this capacity led both the tertiary and secondary schools until 1997. During those ten years he continued to choreograph, including in New Zealand where, in 1992, he created Hamlet for Harry Haythorne then directing the Royal New Zealand Ballet.
In the years following his work with the Victorian College of the Arts, Taylor again worked freelance, often in collaboration with Ariette Taylor with Handspan Theatre, where he was a board member from 1993 to 1998, and the Keene-Taylor Theatre Project.
In his recent oral history interview for the National Library of Australia, Taylor spoke of the one regret he had in life, which was that he had never been asked to choreograph for the Australian Ballet. But he also spoke emotionally of what he had especially enjoyed.
I enjoyed coming to Australia and having the ability to be in charge of my own company. It also allowed me not only to choreograph and be a creative person, and when I left the company in 1985 I don't think they realised they were cutting off creativity as well as a job. I'm sure they didn't, and that was a great blow. But it was wonderful to not set a standard, but set my standard—the standard of the dancing, the standard of the choreography, and the presentation of the performance.*** Listen to this quote
Jonathan Taylor is survived by his wife Ariette, their children, Ingmar, Juliet and Rebe, and their families.
John (Jonathan) Taylor: born Manchester, England 2 May 1941; died Melbourne Australia, 27 March 2019
Michelle Potter, 3 April 2019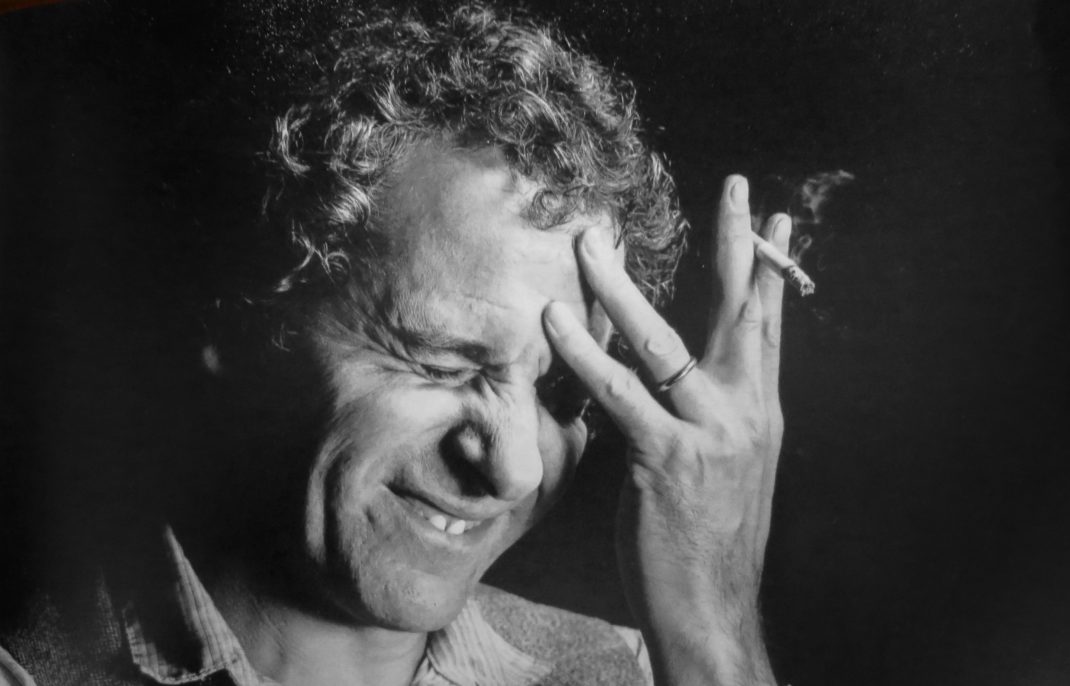 Featured image: Portrait of Jonathan Taylor (detail), n.d. Photo:
© Grant Hancock
All images and oral history extracts used with permission

* Jonathan Taylor, Oral history interview recorded by Michelle Potter, September 2018, Oral History and Folklore Collection, National Library of Australia, TRC 6977
** Ibid.
*** Ibid