29 April 2016, Joan Sutherland Theatre, Sydney Opera House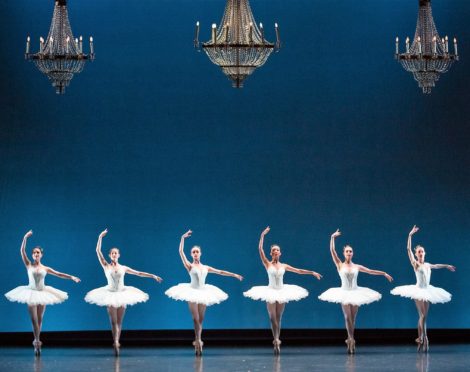 My review of the Australian Ballet's Symphony in C program has now been published on DanceTabs. The program consisted of
George Balanchine's Symphony in C
Victor Gsovsky's Grand pas classique
Agrippina Vaganova's Diana and Acteon pas de deux
Christopher Wheeldon's After the Rain pas de deux
Richard House's Scent of Love
Alice Topp's Little Atlas
My DanceTabs review is available at this link.
Extra thoughts
In Jane Albert's interview with Alice Topp and Richard House in the printed program, Topp speaks of her hopes for the future. She says: '…my ultimate dream would be to become [the first female] resident choreographer of The Australian Ballet.' It isn't clear who actually said or inserted the bit in square brackets but it's not correct. The honour of being the first female resident choreographer of the Australian Ballet is already taken. It belongs to Natalie Weir who was resident choreographer during the directorship of Ross Stretton.
Looking back to 2010, when I last saw Balanchine's Symphony in C, I can't believe I was so lucky to see the cast I did. My review of that performance is at this link.
Looking back even earlier, I was also lucky way to see the Diana and Acteon pas de deux when it was first performed by the Australian Ballet in 1964. It featured Rudolf Nureyev and Lupe Serrano! The photographer Walter Stringer captured a few images of Nureyev and Serrano from the wings.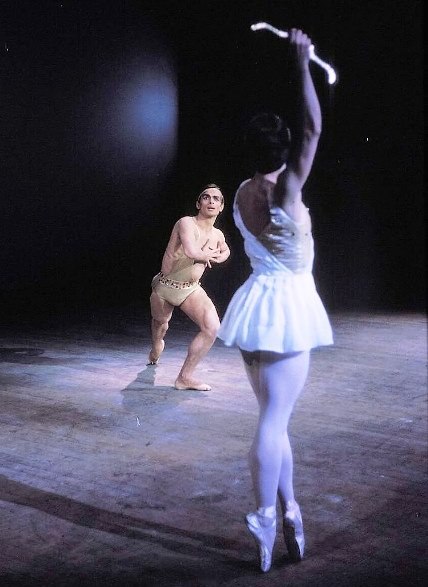 Rudolf Nureyev and Lupe Serrano, Diana and Acteon pas de deux. The Australian Ballet 1964. Photo: Walter Stringer, National Library of Australia
Michelle Potter, 2 May 2016
Featured image: Artists of the Australian Ballet in George Balanchine's Symphony in C, 2016. Photo: © Daniel Boud