I did not have the opportunity to see live dance outside Australia in 2021 although I came very close to getting to New Zealand to see Loughlan Prior's Firebird for Royal New Zealand Ballet (everything was booked but had to be cancelled at the last minute)! But I did see a variety of performances from overseas companies in online screenings, including Firebird. Most of what I saw in this way I did review for this website.
Choosing just five productions was not easy but I decided to stay with that limit, perhaps 'in remembrance of times past'. Five was the limit in the days when The Canberra Times had a stronger arts coverage. And such a limit does demand a certain degree of focus and serious thought about defining principles in specific situations!
Below are my 'top five' productions for the year arranged chronologically according to the date of performance.
Third Practice. Tero Saarinen Company. Helsinki, February 2021. Online screening
I was first introduced to the work of the Finnish company led by Tero Saarinen in late 2020 when I was able to watch Borrowed Light, a collaboration by the company with the singers of Boston Camerata. Borrowed Light dated back to 2004 but was filmed in 2012 at Jacob's Pillow and the film was screened online in 2021 as part of the Pillow's response to lockdown. It was an exceptional collaboration and made me want to see more from this company, which I had not encountered before. The opportunity came in February 2021 when I was invited to watch and review the company's online screening of Third Practice, performed to madrigals by Italian composer Claudio Monteverdi, and played and sung by members of Helsinki's Baroque Orchestra.
Third Practice was another eye-opening production after Borrowed Light. In my review I wrote', 'Third Practice is an extraordinary work examining the endless possibilities of cross art form collaboration and the potential of dance to stand at the forefront of new explorations in the arts.'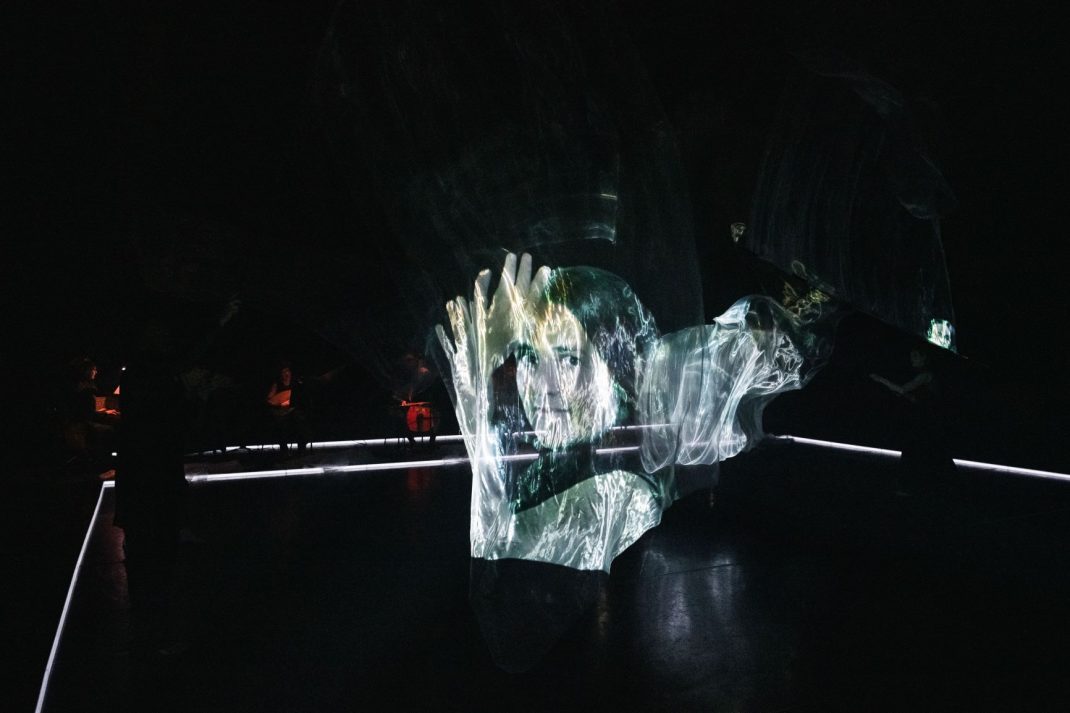 I was initially intrigued by the title Third Practice. As I discovered when doing some preliminary research, it referred to comments about the nature of Monteverdi's compositional style and Tero Saarinen's own approach to choreography. You can read more in my review at this link.
GRIMM. Sydney Choreographic Centre. Sydney, April 2021. Live performance
Starting a new company, and indeed a whole new choreographic venture, is a courageous step to take. GRIMM was the first production from a new Sydney-based venture, the Sydney Choreographic Centre, the brainchild of director Francesco Ventriglia (also the choreographer of GRIMM) and managing director Neil Christopher. GRIMM is courageous too in that it takes a whole new look at characters from the Brothers Grimm (Jacob and Wilhelm), and examines the emotions of those characters as they move from youth to maturity. It is a far cry from the way we usually meet characters like Snow White, Little Red Riding Hood and others, in dance form.
But it was also a truly thrilling production in a collaborative sense. Lighting, projections, costumes were stunning in their contemporaneity. Absolutely stunning. It was a terrific start for this new venture and I look forward to seeing more. Read my review at this link.
The Point, Liz Lea Dance Company, Canberra, May 2021. Live performance
Liz Lea Dance Company won a Canberra Critics' Circle Award for Lea's production of The Point. The citation read: 'For The Point, a courageous exploration of connection and creativity across different dance styles and cultures through innovative choreography highlighted by outstanding use of music and a remarkable lighting design by Karen Norris.'
What intrigued me especially about this production was the mix of dance styles, which did not in my mind compromise any one style. My ballet teacher, many years ago now, was Valrene Tweedie, and I recall her saying 'Ballet is like a sponge. It can absorb anything and everything.' Well it is quite easy to substitute 'dance' for 'ballet' in that remark and Lea's combining of contemporary, Western style movement with Indian styles, with which Lea is more than familiar, suggests strongly that no dance style is beyond being looked at creatively.
Of course, as the citation indicates, the collaboration across media was brilliant and the mix of ideas, which included homage to Marion Mahony Griffin and her contribution to the design of Canberra, was also brilliant. Read my review at this link.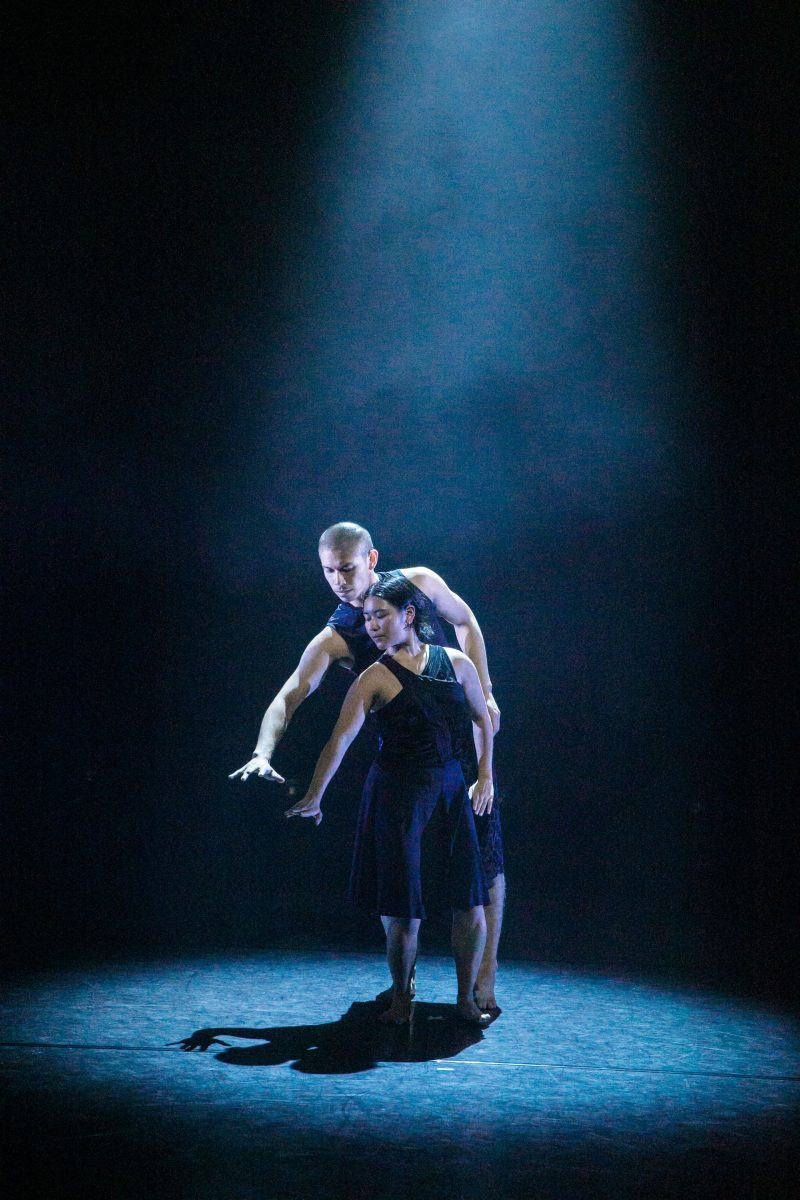 Sandsong. Stories from the Great Sandy Desert. Bangarra Dance Theatre. Sydney, June 2021. Live performance
For me Sandsong captured what I have always loved about Bangarra—the company's ability to present Indigenous cultural heritage and the political issues that have intruded on and damaged that heritage. I admire the way the ideas presented generate serious contemplation about the situation without necessarily demanding that we are filled with anger. Bangarra shows us what happened; we can draw our own conclusions. With Sandsong I also was moved by the way those cultural issues reflected gender divisions in traditional society, both choreographically and in a narrative sense.
In addition, what always stands out with Bangarra productions, and Sandsong was no exception, is the visual strength of the company's shows. Jacob Nash creates exceptional sets, Jennifer Irwin's costumes capture so much of the context of the work while giving freedom for the dancers to move, and on this occasion the lighting by Nick Schlieper added a stunning shimmer to Nash's backcloth while Steve Francis' score captured the multi-faceted nature of the work.
Read my review at this link.
On view. Panoramic Suite. Sue Healey. Sydney, October 2021 . Online screening
Sue Healey has been working with the concept of On View for a number of years and I have strong memories of On View. Live Portraits, as well as a number of filmed portraits she has made of people she has named 'icons' of Australian dance. Panoramic Suite, however, takes her ideas to another level and includes material recorded outside of Australia, in particular in Hong Kong and Japan. Healey has combined this new material with that created in Australia and the result is indeed a panorama. This is not just because it traverses continents in its subject matter, but also because of the technical approach that gives the viewer many angles from which to view the footage—close-up shots, aerial views, multiple views of the same sections, and so many other concepts.
On View. Panoramic Suite is an exceptional endeavour and a huge credit to Healey and her team. Read my review at this link.
******************************************
I guess what I really liked about all five of these productions was that in one way or another the choreographers, and the collaborative team, were pushing the boundaries of what dance is about, what it can do, how we can look at it. And the pushing of boundaries was happening in such a variety of ways. There was intelligence and creativity in approach and that was a real thrill in a year when we all wondered if the performing arts would survive when there were so many problems, especially for live performance. Let's look ahead, with fingers crossed, to 2022.
Michelle Potter, 29 December 2021
Featured image: Scene from The Point. Liz Lea Dance company, 2021. Photo: © Andrew Sikorski