For over two decades Martin James had a stellar career as a principal dancer with a range of ballet companies, including Royal New Zealand Ballet, English National Ballet, Deutsche Oper Berlin, and Royal Danish Ballet. When he retired from performing in 2005, with a knighthood from Queen Margrethe II of Denmark for his contribution to Danish ballet, he took up teaching in Copenhagen and was appointed ballet master at Royal Danish Ballet. Teaching then became his main occupation and has continued to be so to the present day. Over the past 18 months or so I have, on occasions, had the pleasure of watching him teach in Canberra, a city he visits on weekends from his current home in Sydney. He now has a number of private pupils in Canberra.
Just recently I sat down with him to ask about his approach to teaching ballet. I was especially interested in the effect that the technique of August Bournonville might have had on his approach, given that Bournonville was a strong part of the early days of Royal New Zealand Ballet and, of course, is embedded in Royal Danish Ballet practices. His response included:
In the Royal Danish Ballet itself we did Bournonville classes. We didn't do them every day but we did the curriculum. And of course Royal New Zealand Ballet was founded by Poul Gnatt who was a Dane. So I have been given quite a lot of knowledge of the Bournonville technique during my time with those two companies. Today, in most classes I'll put in a bit of Bournonville, but it won't be a Bournonville class. It will be integrated into a normal, classical situation. It's often a challenge for students because Bournonville is hard. We forget that it's actually a technique on its own. It's fast and it's often good to put it into a class because it reminds us of how slow we actually are.
Then we went on to talk about what exactly constitutes good teaching, a subject that is of intense interest to him.
I'm quite passionate about teaching. I think there's a lot of confusion with the work of some teachers. As a dancer there was nothing worse for me than having teachers, and especially guest teachers, come into a studio with a full company present, pretending that they were the best teachers in the world and making it completely obvious that they were being complex and complicated. All the people who might have been doing shows in the evening thought, 'Really! Just give us a basic class.' That happened quite lot and it still happens today. You have to consider what teaching is about. We have to consider who we are working for—is it for ourselves, or for people we are hoping to make better dancers? My performing career is over. I had a good career and I retired on a good note. But I was still doing well and people would say to me sometimes, 'Don't you miss it?' No! For me teaching is the next progression and I'm really, really basic when I teach so we can think about what technique is all about rather than be complicated in our minds. That can cause injuries. That's my belief.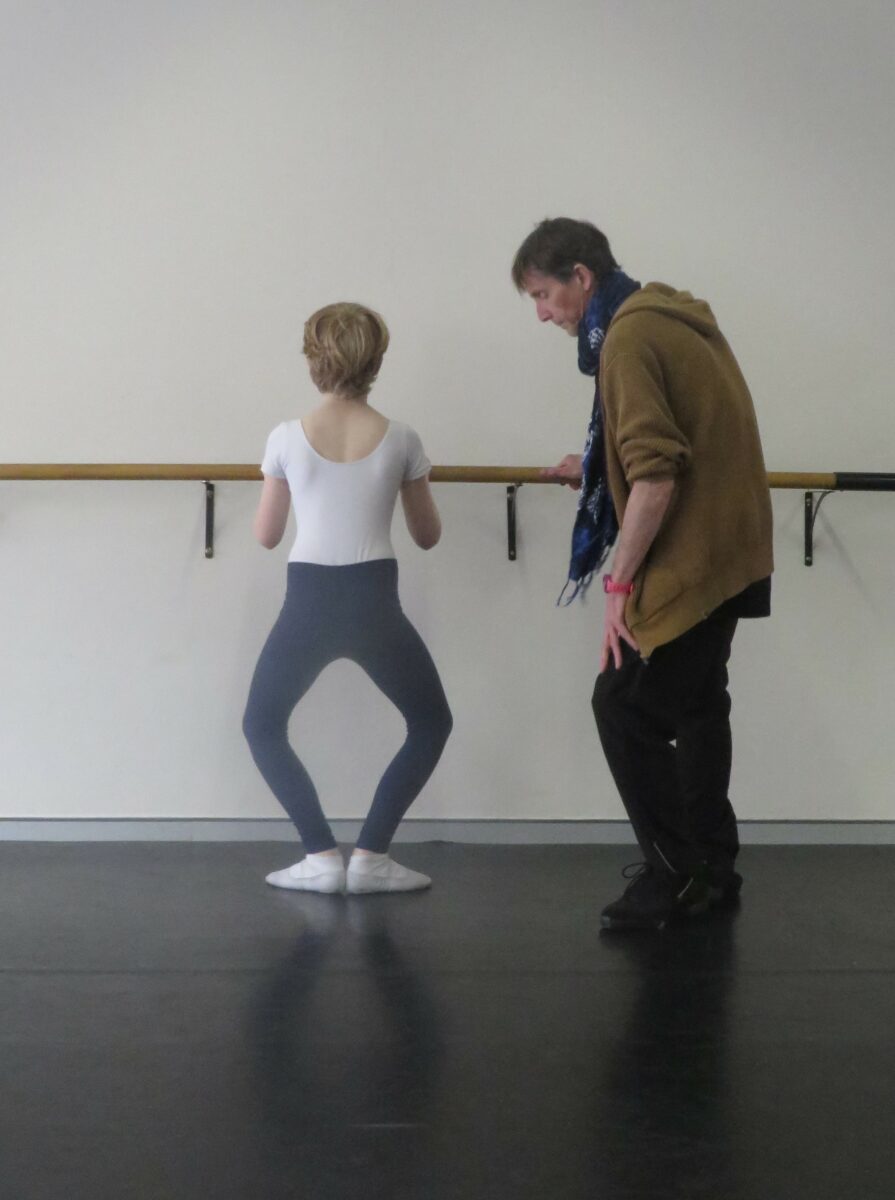 Martin had more to say about injuries and their management.
If we are moving towards becoming a professional, we have to understand what that means physically. As a professional you might be working seven days a week if you are travelling or touring. You never stop. So what I say to young people before they even get to that situation is that when you are very tired you can easily get injured because your mind goes in a different direction. Everything becomes uncoordinated. You can't do that in a company. You need to concentrate on your technique even if that means moving slowly. You can't mess it up. You need to understand what your body is doing.
*******************
The above is a very brief selection of what we talked about but it gives an idea of Martin's approach and his passion for teaching. We might have to wait for a book to learn more about his extraordinary career!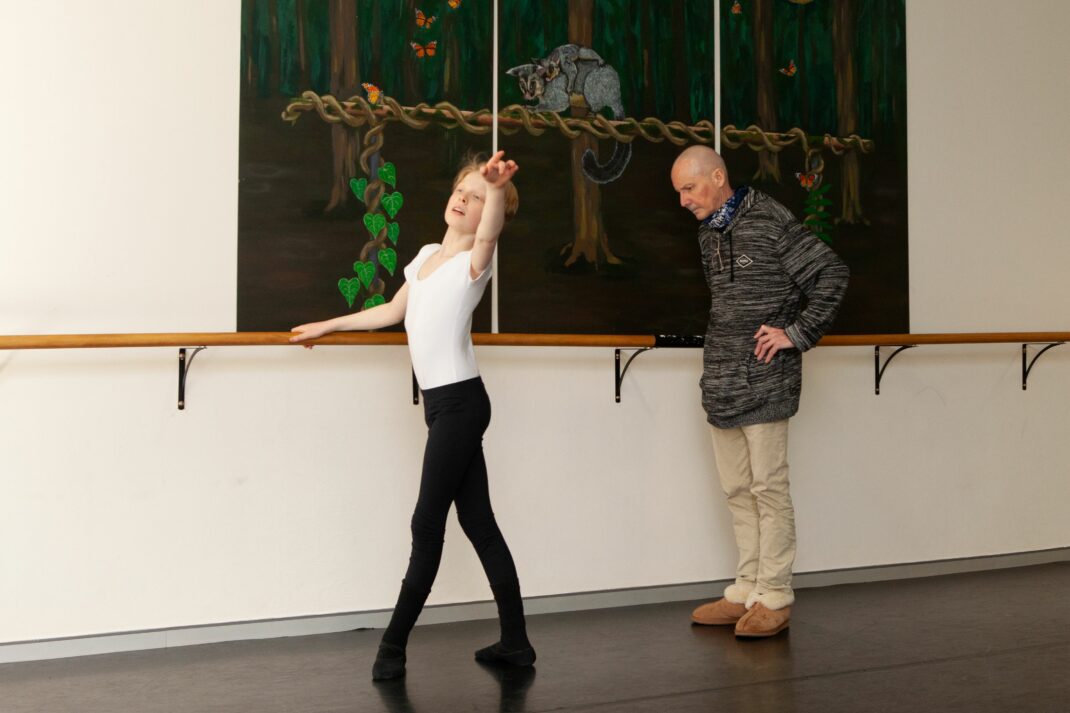 Michelle Potter, 14 August 2023
Featured image (detail): Martin James teaching in Canberra, 2023. Photo: © Tim Potter