New patron for Canberra's QL2 Dance
It has just been announced that Canberra's youth dance organisation QL2 Dance has a new patron, Sydney Dance Company's artistic director Rafael Bonachela. He joins Shirley McKechnie, AO, as co-patron following the retirement of Sir William Deane, AC, KBE, QC and Lady Deane who had been much respected patrons for fourteen years.
Bonachela has worked with many former QL2 dancers some of whom have joined Sydney Dance Company to pursue their professional careers, including Sam Young Wright now dancing in Germany with Jacopo Godani's Dresden Frankfurt Dance Company. Other alumni include Daniel Riley now dancing with and choreographing for Bangarra Dance Theatre, Jack Ziesing formerly with Expressions Dance Company, now with Dancenorth, and James Batchelor, independent artist. Bonachela has recognised the qualities of alumni of QL2 saying:
It is an honour and a privilege to be the QL2 Dance Patron for 2018. QL2 Dance truly sets the example for quality dance in Canberra and nationwide. Over my choreographic career I have worked with many artists that have passed through their doors and commend them all on their professionalism, technique and creativity. The training and performance platform that QL2 offer to youth dancers and emerging artists in Australia is of the highest standard; an invaluable asset to the local community. I look forward to joining and supporting QL2 on their journey into the future.
Quantum Leap, the QL2 performing arm, will celebrate its twentieth anniversary from 9–11 August at the Canberra Theatre Centre with a production called Two Zero. Choreography will be by Eliza Sanders, Stephen Gow, Sara Black, Ruth Osborne, Alison Plevey, Dean Cross and Daniel Riley, with the Quantum Leap Ensemble.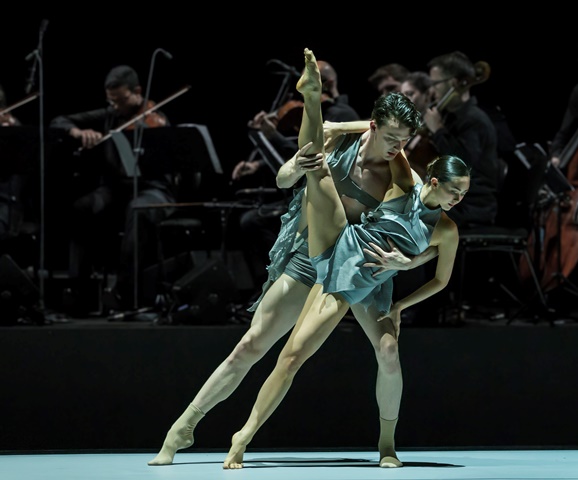 Dame Gillian Lynne (1926–2018)
I was sorry to hear of the death of Gillian Lynne early in July, although I had heard when last in London that she was not at all well. In my April Dance Diary I recalled briefly her work for Robert Helpmann in Australia and more recently for Birmingham Royal Ballet, and also commented on how much I enjoyed reading her autobiography A dancer in wartime. Here is a link to an obituary published in London by The Guardian.
Some time ago now (in 2011 to be exact) when I was working on an article for Dance Research about the Dandré-Levitoff tours, I posted an article on Alexander Levitoff. Very recently a comment on that article was made and in it was included an extremely interesting catalogue of photographs, including some of Levitoff. But there are many others that I have not seen elsewhere. Here is the link to the 2011 post. Scroll down for the comments and the link.
'Dark Emu lacking in structure.' Review of Bangarra Dance Theatre's Dark Emu. The Canberra Times, 30 July 2018, p. 20. Online version at this link.
Michelle Potter, 31 July 2018
Featured image: Portrait of Rafael Bonachela (detail), 2013. Photo: © Ben Symons