Two dancers in search of a choreographer,
travelling side by side, up their hills and down,
moving well, tenants in common of their darker times,
the set is the sides of a box they can shift about, climb through,
sit on, sit in, drape over, lie in,
though not a coffin since they are alive and determined to work through their times,
surviving the lock-down—'We're all in this together"
this is not a lock-up—'Don't put us in a box'
nor a lock-out—'We are here and we want to dance for you'.

They share their times both good and bad,
and ask us to ask ourselves whether our glad and sad
are anything like theirs.

Breathe slowly, deliberately, deeply, get a grip,
prepare a show, perform it at the Fringe,
say yes to a return season,
invite folk along, hope they come,
hope they get it.

Thank you.
We came.
and Yes, we got it.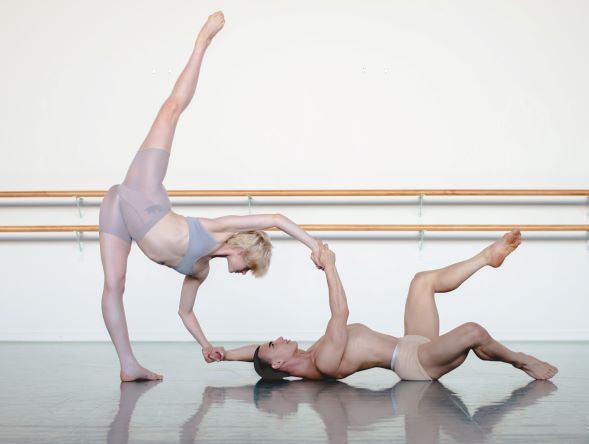 ---
Jennifer Shennan, 27 May 2022
Circa Theatre, Wellington—Refringe season of Sublime Interludes.
Tabitha Dombrowski & Björn Aslund—choreography & performance
26–29 May 2022
All images: © Lokyee Szeto