Audiences in Canberra are being offered a wide range of dance events during the week beginning 29 April. That day is International Dance Day and the week of festivities, hosted by Ausdance ACT, will officially be opened on that very day by the ACT's Minister for the Arts, Tara Cheyne MLA. The range of events is extraordinary and highlights the growing strength of dance, both professional and community, in the city and surrounds.
As a precursor to the week, Australian Dance Party, Canberra's professional dance company, will present Hillscape at the National Arboretum on 28 April. Hillscape, choreographed by Ashlee Bye and co-commissioned by Ausdance ACT and Canberra International Music Festival (CIMF), will feature as part of a CIMF program called Seeds of Life. Seeds of Life marks the tenth anniversary of the National Arboretum and the twenty years that have passed since the disastrous bushfire season in Canberra in 2003. Hillscape, with an original score by Dan Walker, celebrates regeneration.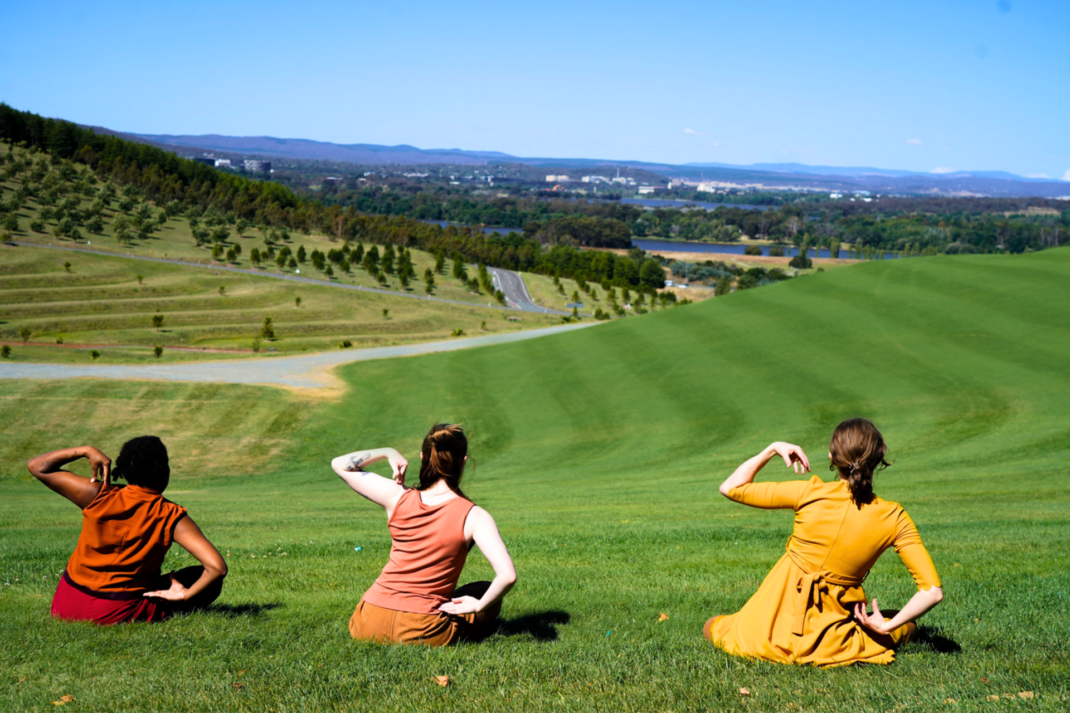 But on International Dance Day itself audiences will be able to see two of Canberra's professional, independent dance artists in a one-off performance, Batchelor & Lea, at the Canberra Theatre. James Batchelor will present his Shortcuts to Familiar Places, a solo work that premiered recently in Europe and that focuses on Batchelor's examination, over an extended period, of how dance styles are transferred across generations of performers. Liz Lea will reprise her outstanding production, Red. Red was first seen in Canberra in 2018. Since then the production has toured extensively overseas.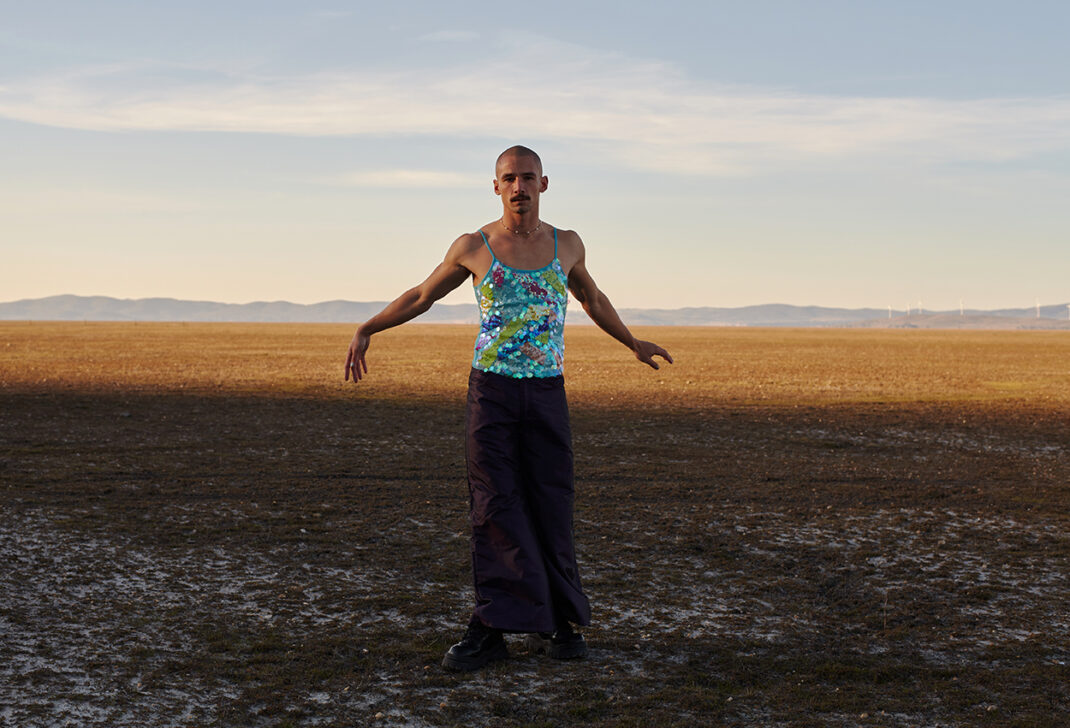 The choreography of both Batchelor and Lea will feature elsewhere during the week. Batchelor's new work for Canberra's mature-age dancers, the GOLDs, is Leaning Rippling, Breathing. It will be featured at the National Portrait Gallery (NPG) on 7 May as a pop-up experience in relation to the NPG's current exhibition 'Portrait 23: Identity'. This new, short work is accompanied by an original sound design by Morgan Hickinbotham. It will also be seen in the break between the two works on the Batchelor & Lea program.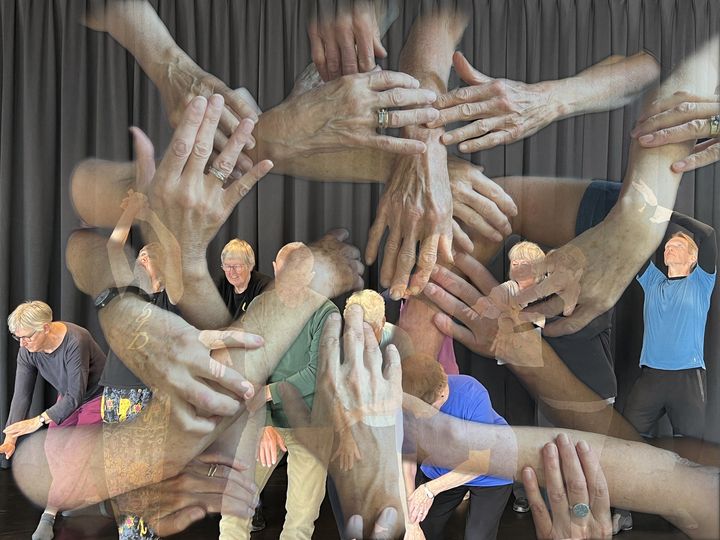 Lea's Stellar Company, a multi-arts dance company working in an inclusive, intercultural. intergenerational capacity, is presenting an online version of its earlier program, A Stellar Lineup (2022), over a 24 hour period. Check the Dance Week calendar (link below) for further details.
The focus on inclusivity by Batchelor and Lea in Leaning, Rippling, Breathing and A Stellar Lineup highlights the strength of community dance in Canberra and there are a number of community activities included during the week (see below for calendar link). One major community feature will be the free classes being offered by ZEST Dance for Wellbeing. ZEST offers a movement experience for adults who want to keep their body and brain active and healthy, regardless of their mobility, skill or age. A leading teacher for the ZEST program, and in many ways responsible for the existence of Dance for Wellbeing programs in Canberra, Philip Piggin, spoke to me about his interest in pursuing these projects stressing the importance of giving everyone a chance to experience the benefits of dance to mind and body.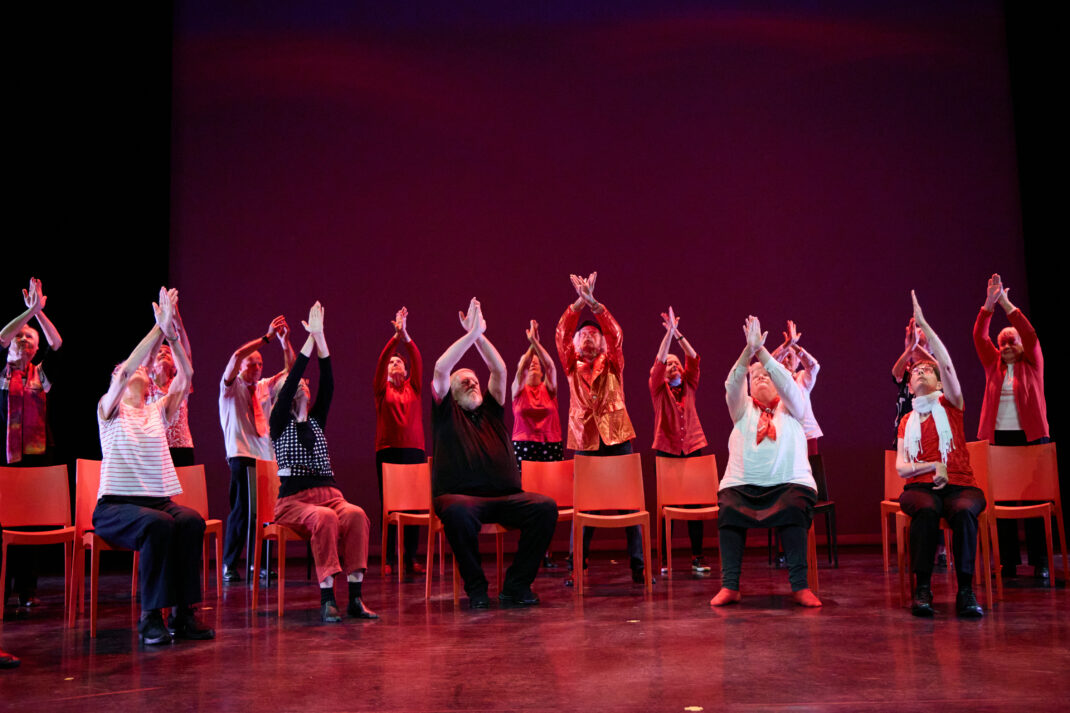 Included in the Dance Week lineup are many other open classes in a variety of techniques from a variety of dance schools and organisations including a Hungarian folk dance workshop from Compagnie József Trefeli and a Bharatanatyam workshop from Vaidehi Subfamanyan. For information about classes and a number of events not mentioned in this post, see the full Dance Week calendar at this link (with apologies for non-inclusion of a number of exciting initiatives).
Michelle Potter, 19 April 2023