Gailene Stock, most recently director of the Royal Ballet School, has died from complications resulting from a brain tumour. Stock had been ill since 2013. Born in Ballarat, Victoria, and named Gail Stock by her parents, she changed her first name to Gailene at the request of Peggy van Praagh, artistic director of the Australian Ballet, who thought that the name 'Gail' was too short.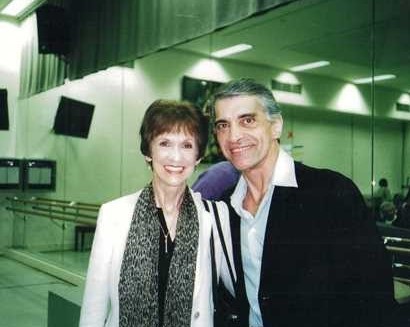 Stock was the middle child in a family of three girls born to Roy and Sylvia Stock. When Stock was quite small, the family moved to Perth, Western Australia, when her father, a journalist, took a job there. It was in Perth that she took her first dance lessons. When the family moved to Melbourne after a short time in Perth, Stock took up dancing more seriously at the Himing School of Dance where she studied the Cecchetti syllabus. As a teenager she studied with Paul Hammond who prepared her for her major examinations of the Royal Academy of Dance. Her dance training was interrupted for two long periods, however, first as a result of a severe bout of poliomyelitis and then following injuries sustained in a serious car accident.
Deferring a Royal Academy bursary to study at the Royal Ballet School, Stock joined the Australian Ballet, aged sixteen, for its inaugural season. But the following year, with a year's leave of absence from the Australian Ballet, she took up her bursary and travelled to London. At the Royal Ballet School her main teacher in the theatre class, where she was placed because she had come from a company to the School, was Pamela May. Outside of the School she took classes with Maria Fay and after a nine month period at the Royal she took classes in Paris and then in Cannes with Rosella Hightower. Her classes in France were to satisfy van Praagh who thought that her dancing was very correct and that she needed a bit of French pizzazz. Before returning to Australia she danced with the Grand ballet classique de France and then with an Italian company.
Rejoining the Australia Ballet in 1965 she was cast in works by Antony Tudor and John Butler and her reputation as an exponent of dramatic roles grew. But after seven years she wanted what she has called 'new pastures' and joined the National Ballet of Canada on the recommendation of Rudolf Nureyev. A position as principal with the Royal Winnipeg Ballet followed. She was joined in Canada by Gary Norman whom she married while in Canada.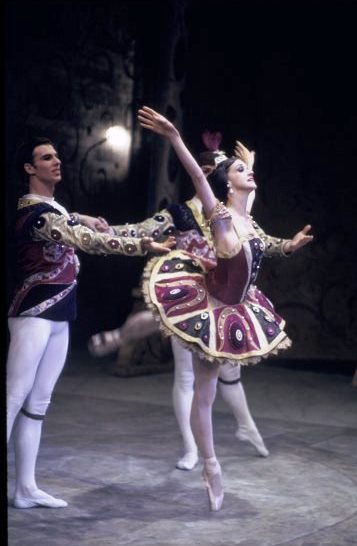 On their return to Australia Stock danced briefly with the Australian Ballet under Anne Woolliams before having her daughter Lisa and then directing the National Theatre Ballet School. Her next major step was the directorship of the Australian Ballet School which she took on at the end of 1989. Her last role was that of director of the Royal Ballet School. Stock has discussed her approach to her work in London at length in her oral history interview for the National Library of Australia, recorded in Melbourne in 2012. The audio is available online over the National Library's website.The entire interview is a warm and informative account of her life and career and full of charming and sometimes very funny anecdotes about those she met and worked with during her life. Talking about her earliest dance experiences in Perth she says:
'My debut on the stage was as a chicken and a hula girl. In the back of my mind I think I was already being a ballet mistress, teacher, director, because when we were doing our chicken dance I looked along the line and saw one of the chickens was very much out of line and lost. So I toddled over and shoved her back into line and got her into place and then went back to my own place and went on with the dance. I've always been obsessed with staying in line so it probably started at a very young age.'*
Stock is survived by her husband Gary Norman and their daughter Lisa.
Michelle Potter, 4 May 2014
* Gailene Stock interviewed by Michelle Potter, April 2012. National Library of Australia, TRC 6399.