I recently had the opportunity to write a short article about Melbourne-based dancer and choreographer Jack Riley for The Canberra Times, my first piece of writing for this particular outlet in 50 weeks given certain changes that have happened to performing arts writing lately. My story had to have a particular focus and so I was not able to mention the commission Riley had from the University of Melbourne last year, which involved a trip to Florence, Italy, where he made a work called Duplex. The Canberra Times used neither the headshot nor an image from Florence, both of which were sent to me by Riley. But the Florence shot was so striking I have used it as the featured image for this month's dance diary. A PDF of the story published in The Canberra Times is available at the end of this post. See 'Press for October 2020'.
Jan Pinkerton (1963–2020)
I only recently heard the sad news that Jan Pinkerton, dancer and choreographer, had died in August. She performed with Sydney Dance Company, Australian Choreographic Ensemble (as a founding member), and Bangarra Dance Theatre. The eulogy at the funeral service was given by Lynn Ralph, general manager of Sydney Dance Company 1985–1991 and a long-term friend of Pinkerton. In it she told us the role Jan Pinkerton most liked performing was Act II of Graeme Murphy's Nearly Beloved. I found the image below in the National Library's collection and, in lieu of a detailed obituary, I am including it in this month's dance diary.
Lynn Ralph's eulogy is a moving one and contains words from Graeme Murphy and Janet Vernon as well as from Stephen Page. The funeral service was recorded and is available online.
The short lists for the Australian Dance Awards for 2018 and 2019, with the exception of the awards for Lifetime Achievement, have been released. The winners will be announced at a specially filmed event in December. Stay tuned for more. The short lists are available at this link.
Marge Champion (1919–2020)
Marge Champion, dancer and actor in Hollywood musicals of the 1950s, and inspiration to many over the years, has died in Los Angeles at the age of 101. I discovered that she had died via Norton Owen who posted the image below on his Facebook page.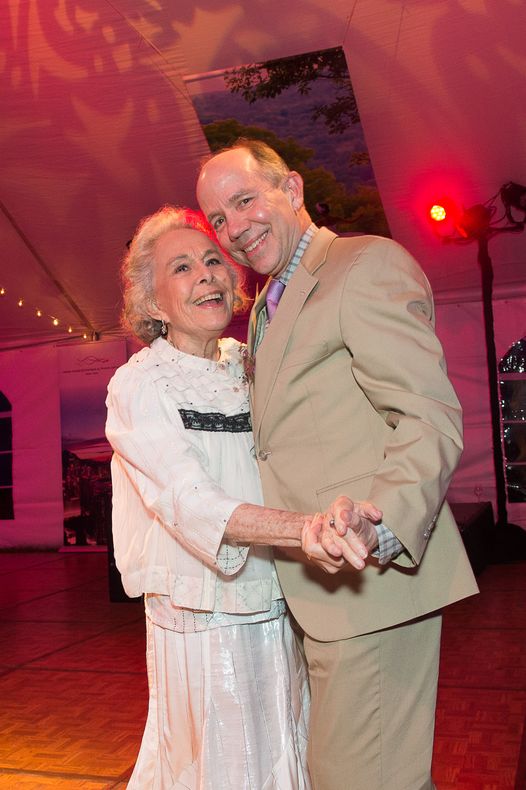 In his brief comment about the relationship he had with her I found out one more thing about the Jacob's Pillow site. Blake's Barn, home of the incredible Jacob's Pillow Archives, was named after Marge Champion's son, Blake. The building's donor was Marge Champion. She is seen in the video clip below dancing with her husband Gower Champion in the final scene from Lovely to Look At.
Here is a link to an obituary published in The Guardian.
Kristian Fredrikson. Designer. More reviews and comments
Unity Books in Wellington hosted a lunchtime forum in its bookstore on 15 October. The forum was chaired by Jennifer Shennan and featured former Royal New Zealand Ballet dancers Kerry-Anne Gilberd, Anne Rowse and Sir Jon Trimmer.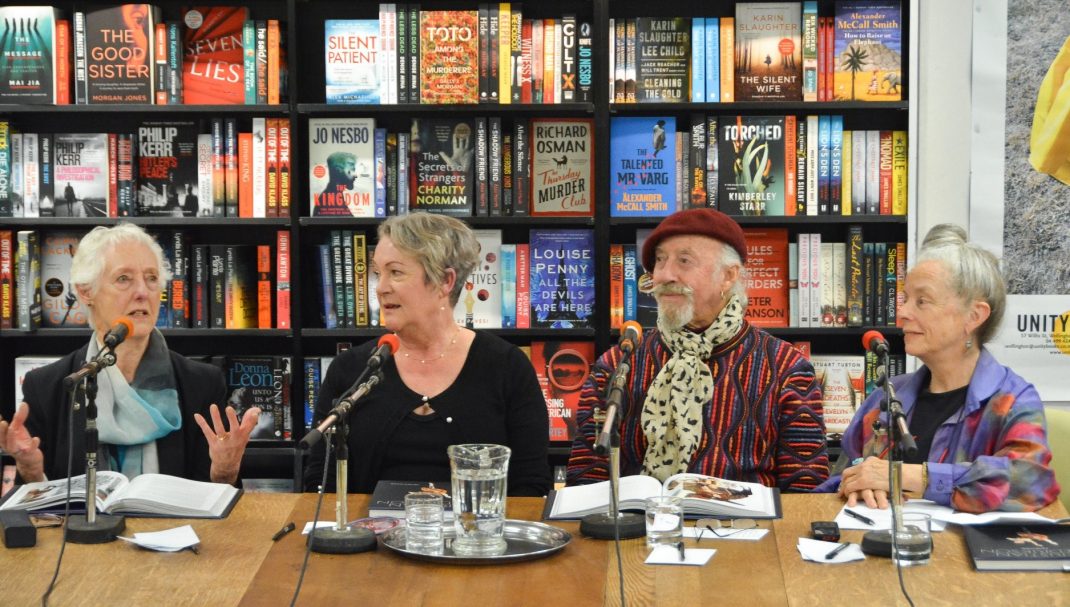 A particularly interesting comment was made at the end of the discussion by John Smythe of the New Zealand review site, Theatreview. Smythe was playwright-in-residence with Melbourne Theatre Company when MTC was producing Shakespeare's All's Well that Ends Well, directed by Sir Tyrone Guthrie in 1970. He recalled that Sir Tyrone was taken aback by the costume for Helena in Act III (design reproduced in the book on p. 47) when he saw it during the tech run. He turned to Smythe and said 'I've made a mistake. She's got no business in that dress.' Apparently he thought it was overly elaborate for the character he had drawn in his production but, knowing how much work had gone into the design and the making of the costume itself, he resolved not to tell Fredrikson but to live with the error. Smythe is seen below making his comment with the book open at the costume in question.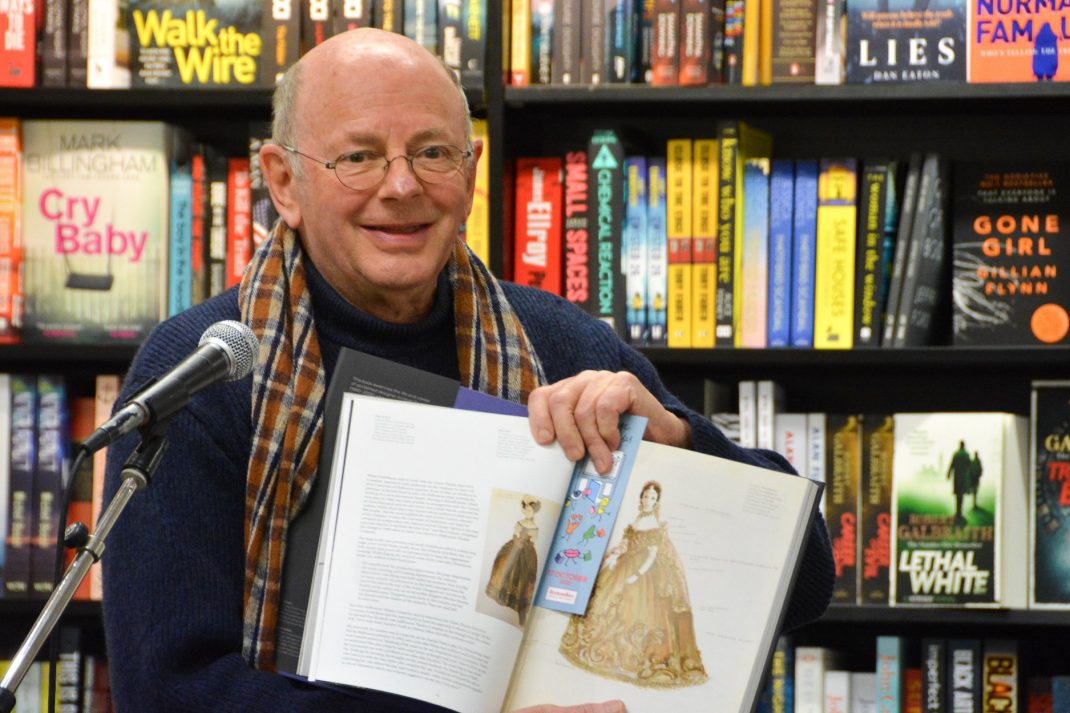 And on Twitter from Booksellers NZ: 'Stopped by our local Unity Books & thrilled to have stumbled on a lunchtime talk including one of my heroes, the marvellous Sir Jon Trimmer. Celebrating the launch of Kristian Fredrikson: Designer by Michelle Potter.'
'The Canberran dancer in an Archibald Portrait'. Story about dancer Jack Riley whose portrait by Marcus Wills achieved finalist status in the 2020 Archibald Prize and is hanging in the Art Gallery of NSW at present. The Canberra Times, 26 October 2020, p. 10. Here is a link to a PDF of the story.
Michelle Potter, 31 October 2020
Featured image: Jack Riley and Nikki Tarling in a moment from Duplex, 2019. Accademia di Belle Arti di Firenzi