This website is now ten years old. While I initially went it alone, Jennifer Shennan from New Zealand joined me as contributor in 2014. Between us we have written 650 reviews, news items, and articles since the site went live in 2009.
My first post was really just a very small photo diary of an amazing few days I spent in 2008 in Phnom Penh, Cambodia, on a job for the Jerome Robbins Dance Division of the New York Public Library for the Performing Arts. It was the last job I did for the Division and was an initiative of one of the Division's most generous donors, Anne H. Bass. In those few days in Phnom Penh I helped set up a project to interview dancers who had survived the Pol Pot regime and who had gone on to perform, teach and pass on the rich Cambodian dance heritage. I sat in as an observer for the first two interviews, one with Em Theay, the other with Soth Sam On.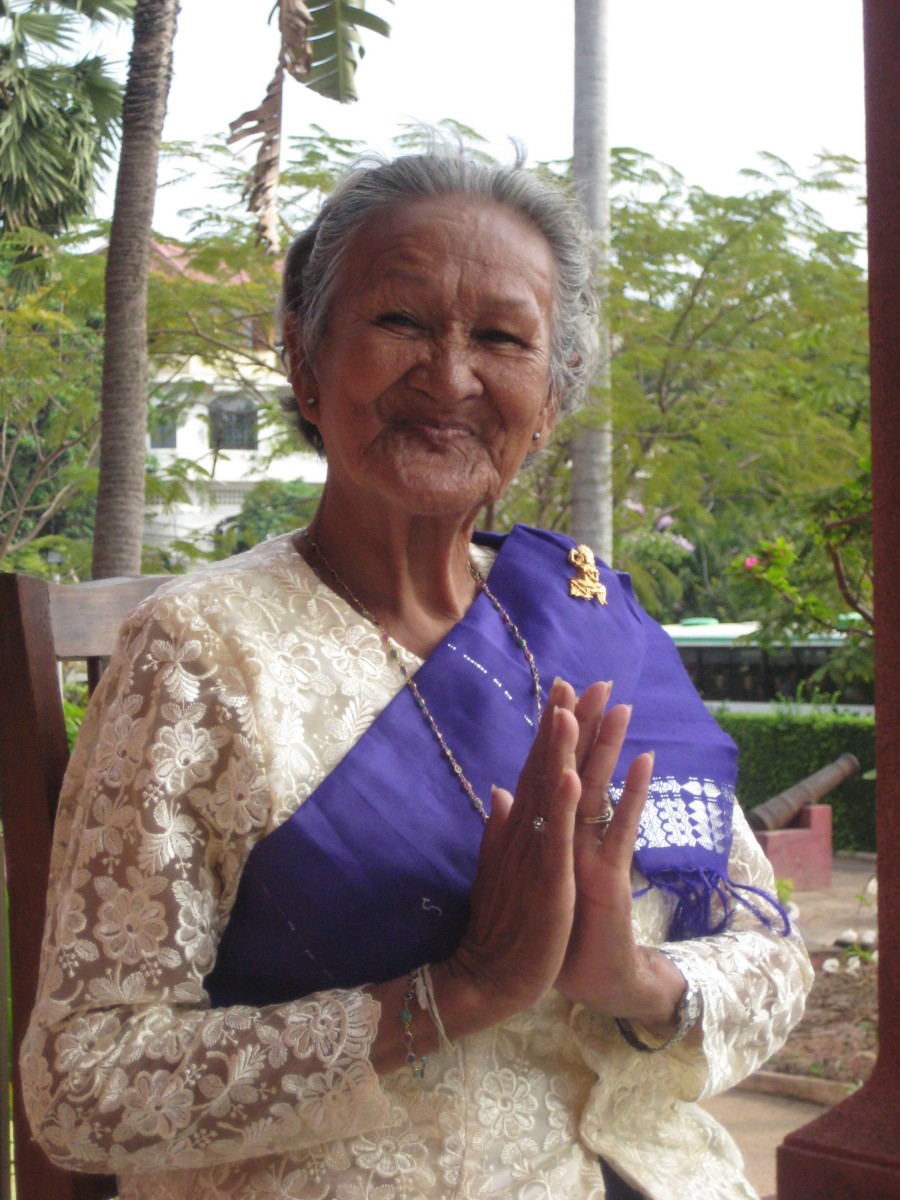 The full project, the Khmer Dance Project, was completed a few years ago and several of the interviews are now available online (with English subtitles as the interviews were conducted in the Khmer language). Here is a link to the online version of the very first interview, that with Em Theay, which was conducted on the terrace in front of the National Museum in Phnom Penh.
I kept a diary of daily events during the short time I was there, largely so I could report back to the donor in New York. Looking back over what I wrote, the diary entries focused mostly on technical issues and how to improve the methodology of the project. But I also discovered a non-technical (more or less) incident that I had forgotten. I wrote for day five:
The working part of the day began with a tuk tuk issue when my regular tuk tuk man was not at the entrance to the hotel. I eventually got to Bophana [an audio-visual centre in Phnom Penh] but had to ask Pen [Hun Pen, the interviewer for the project] to work out whether this other guy was prepared to stay with us for half a day. Yes and no. Eventually no. Pen found someone else. I went to the interview location [the home of Soth Sam On] in the car with the crew. Pen, Pen's boyfriend and Suppya [Suppya Nut, member of the project team] took the tuk tuk. The car got lost and the driver (the translator) took great pleasure in pointing out to me a rat eating at the garbage in one of the streets we went down.
The whole experience, despite the odd rat, was an amazing one and I returned to Cambodia on a private visit several months later when I visited the temples in Siem Reap. The featured image on this post is from that visit.
Next year's Adelaide Festival has some interesting dance events. I am especially looking forward to Lyon Opera Ballet's Trois grandes fugues, a triple bill from three choreographers whose contemporary dance works I have always enjoyed—Lucinda Childs, Anne Teresa de Keersmaeker, and Maguy Marin.* All three have exceptionally individualistic choreographic styles and for this production have created separate works to the same musical composition—the 1825 Grosse Fugue by Beethoven. Judith Mackrell, writing in The Guardian in London, calls the show 'one of the most exhilarating, uncompromising evenings of dance I've seen in ages.'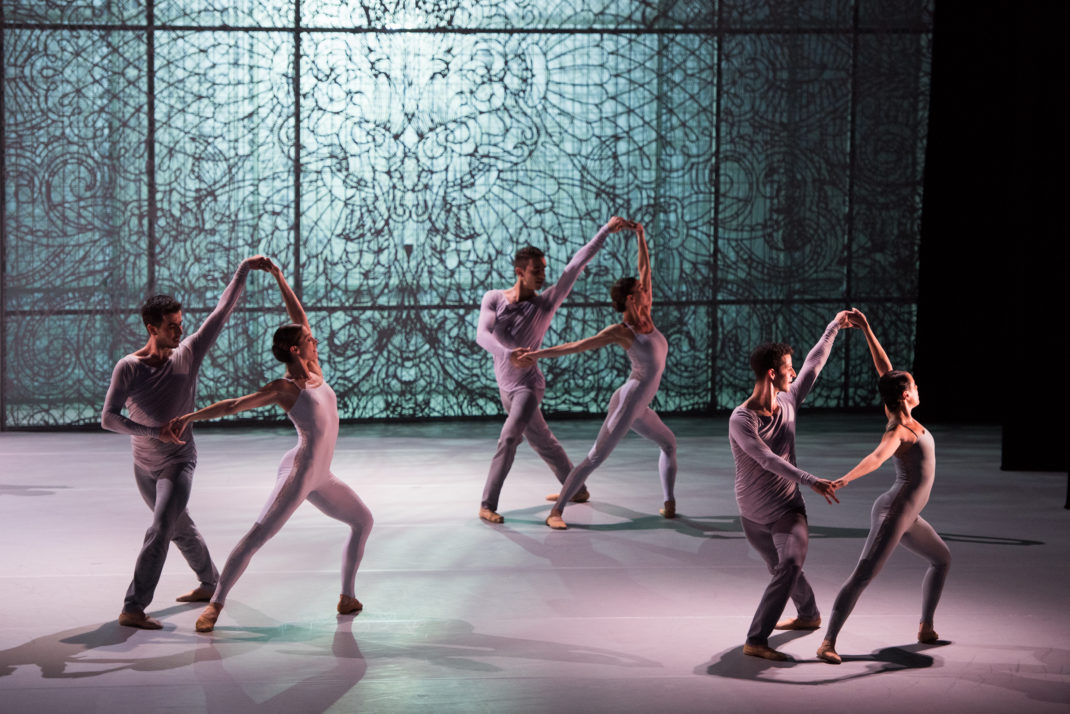 Then, having recently interviewed Lloyd Newson for the National Library of Australia's oral history program, I am looking forward to his revival of Enter Achilles. In addition, Australian Dance Theatre will be performing in a production of Mozart's Requiem as directed by Romeo Castellucci.
For more information on the Adelaide Festival 2020, follow this link to the Festival website. There you can read more about the items mentioned above, as well as other dance works being performed, and can download the full program.
Norton Owen and Jacob's Pillow
I was delighted to discover recently that my friend and colleague in the United States, Norton Owen, was honoured with the award of the prestigious Louis Rachow Distinguished Service Award by the Theatre Library Association in the US. The image and biography below are from the Association's website.
Norton Owen is a curator, writer, and archivist with more than 45 years of professional experience in dance. He has been associated with Jacob's Pillow Dance Festival since 1976 and has been Director of Preservation since 1990, overseeing the PillowTalks series as well as all activities involving documentation, exhibitions, audience engagement, and archival access. He is the curator of Jacob's Pillow Dance Interactive, an acclaimed online video resource, and host of a new podcast entitled PillowVoices. In 2000, Dance/USA selected him for its Ernie Award, honoring "unsung heroes who have led exemplary lives in dance." He has also received awards from the Martha Hill Dance Fund, Dance Films Association, and the José Limón Dance Foundation, and he is a past chair of the Dance Heritage Coalition. In recognition of his 40th anniversary at Jacob's Pillow, the Norton Owen Reading Room was dedicated in his honor.
See also Norton's advice for visitors to the beautiful venue that is Jacob's Pillow in the Berkshire Hills, Massachusetts, at this link. I hope to get back there in 2020.
As we head further into the eleventh year, watch this website for reviews and/or news of these upcoming November events:
Sydney Dance Company's Bonachela/Obarzanek, which is season two in the company's 50th anniversary celebrations;
Ben Stevenson's Cinderella from Queensland Ballet on tour in Canberra;
Bespoke from Queensland Ballet in Brisbane with new choreography from Lucy Guerin, Amy Hollingsworth and Loughlan Prior;
Loughlan Prior's Hansel and Gretel from Royal New Zealand Ballet;
Stanton Welch's Sylvia during the Australian Ballet's Sydney season; and
Canberra Critics' Circle Awards for 2019.
Michelle Potter, 31 October 2019
Featured image: Apsara relief, Angkor Thom, Siem Reap, Cambodia. Photo: © 2008 Michelle Potter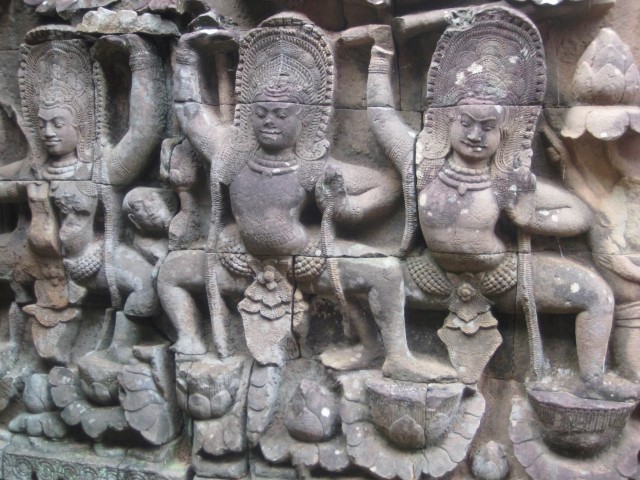 Michelle Potter, 31 October 2019
*Links to my reviews of Dance by Childs and Rain by de Keersmaeker go back to 2014 and 2011 respectively. My access to and capacity to embed imagery has changed markedly since then!