2 June 2022. Roslyn Packer Theatre, Sydney
It has been Rafael Bonachela's long-term ambition to have return seasons of his 2018 work ab [intra]. He achieved that ambition this year with a well-received season in France and, more recently, with a Sydney season that opened on 2 June at Roslyn Packer Theatre, Walsh Bay. Return seasons for contemporary works are unusual, but then ab [intra] is an unusual work and definitely worthy of more than one season.
Seeing ab [intra] this time was a rather different experience from that of 2018. The cast was quite different for a start, and I was also sitting much closer to the stage, which gave me quite a new take on the work. Although the work is meant to be quite abstract in the sense that Bonachela says that the work is 'a representation of energy', sitting close to the stage gave me a strong feeling of there being an expressive, human element, one of personal feelings between people. This was probably most apparent in a duet between Chloe Leong and Davide Di Giovanni where an element of pleasure in the company of another seemed to pervade. This was made stronger by the music (Nick Wales), which seemed quite romantic at this point.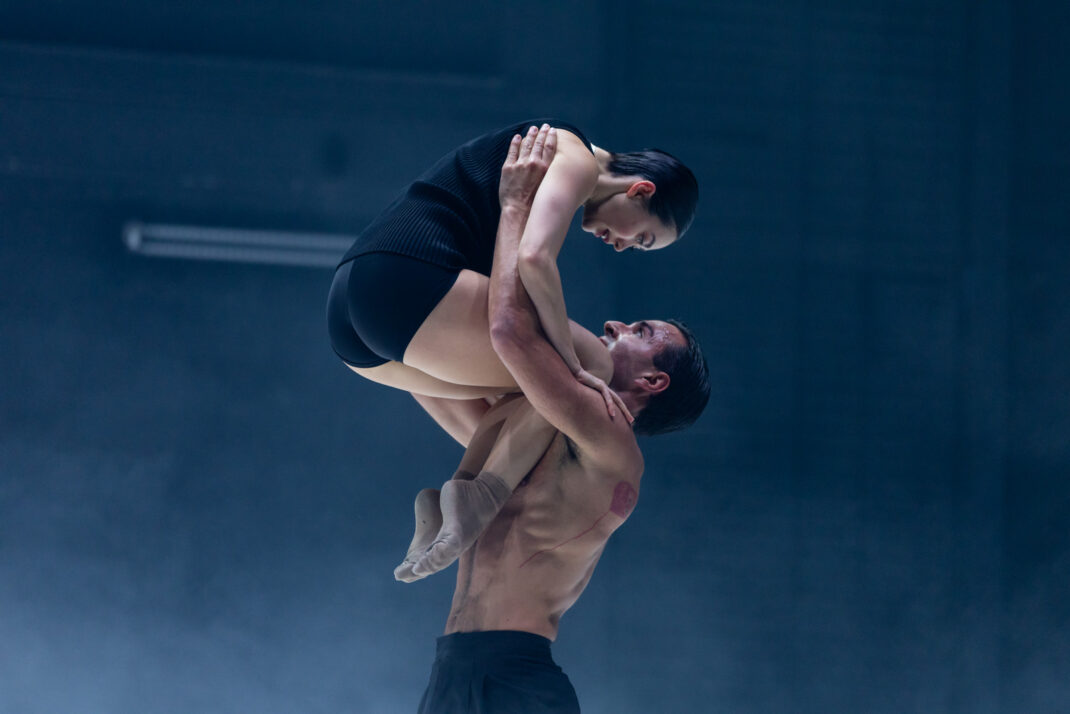 Being closer also gave me a new feeling about the lighting (Damien Cooper). The darkness that enveloped those dancers who occasionally moved to the front of the stage and turned their backs to the audience achieved a strong contrast with dancers further upstage, a contrast that I didn't notice to the same extent in 2018.
But as is characteristic of Bonachela's work, the overriding element throughout the evening was the exceptional physicality of the dancers. They never cease to amaze with their ability to perform Bonachela's demanding choreography with the utmost skill and dynamism. The first duet between Jacopo Grabar and Emily Seymour was virtuosic in the extreme and I was incredibly moved by Jesse Scales who performed (amongst other sections) the closing solo. And I always admire the way Bonachela uses groups, sometimes working in unison, sometimes breaking out from those moments only to return to a unified group again.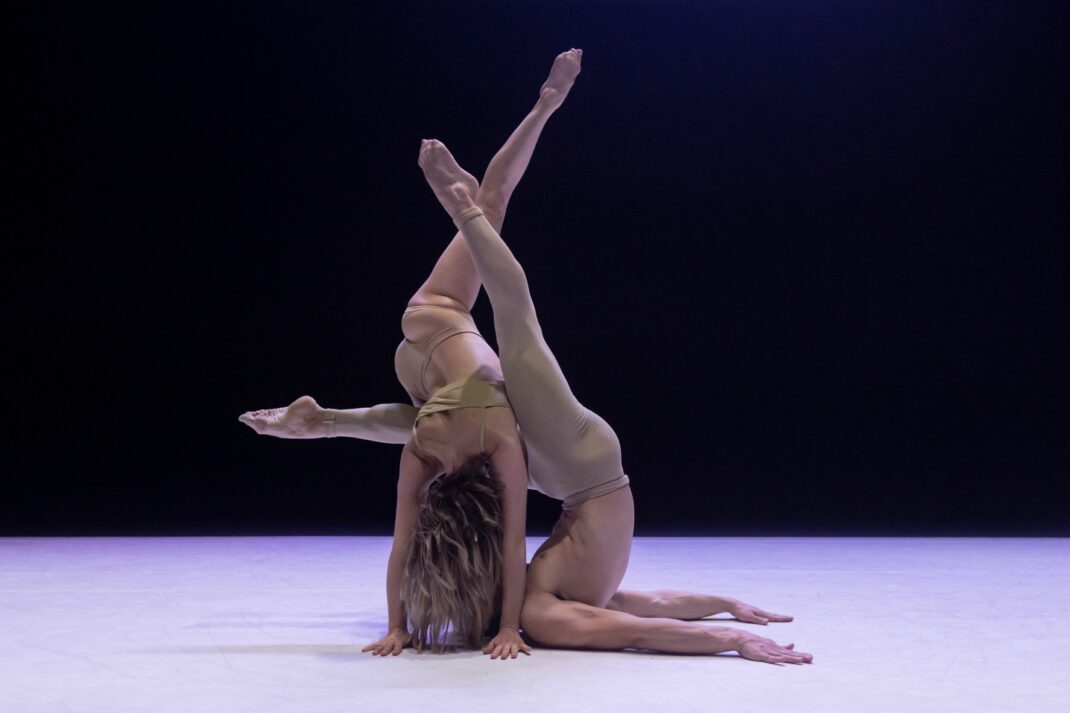 It was a real pleasure to see ab [intra] again and to have the opportunity to see some sections and aspects of the production differently. In my review of the work in 2018 I remarked that I thought it was probably one of those 'giving' works. It clearly was so for me in 2022. The opening night performance was given a long and rowdy standing ovation.

Michelle Potter, 5 June 2022
Featured image: Jesse Scales in the closing section to ab [intra]. Sydney Dance Company, 2022. Photo: © Pedro Greig