7 December 2019. Carriageworks, Eveleigh (Sydney)
If there's one thing that the 2019 New Breed program does, it is to expose the difficulties that go with creating a choreographic work. For me a choreographic work has to have some cohesion as it moves from beginning to end, and it needs to give us, the audience, something to ponder on, dream about, be moved by, or at least have something that is understandable for us in some way. It doesn't necessarily have to mean to us what the choreographer says it is about, but it has to have something we can latch on to. The 2019 New Breed was a little uneven in achieving the above but there certainly were some outstanding aspects to the program. Choreographers, emerging in some cases, who created works for this program were Davide di Giovanni with In walked Bud, Arise from Ariella Casu, Creeper by Lauren Langlois, and Zero choreographed by Josh Mu.
As we have come to expect from the artists of Sydney Dance Company, every dancer who performed in New Breed gave an amazing performance. But it was Chloe Leong who stood out. From the moment she stepped onstage in In walked Bud, the opening work, her precision of movement and her commanding presence in the performing space brought an instant smile to my face and made me look forward to the rest of the program. Leong also danced in Creeper and Zero and was equally as exciting to watch in these pieces.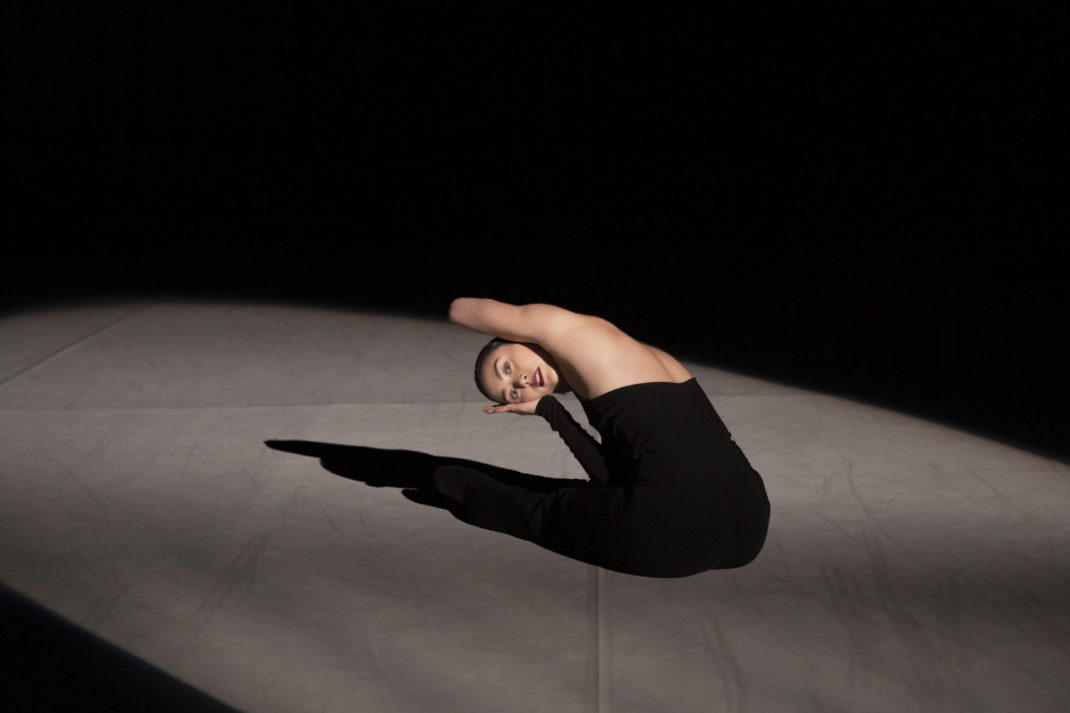 Josh Mu created the most interesting choreography of the program with his work, Zero. It had that ongoing cohesion as one movement or group of movements led beautifully to the next. For me, the idea of our connectivity with other human beings kept springing to mind. Whether this related to 'hypotheses of dystopian futures', which was mentioned in the program notes, was immaterial and I felt a certain satisfaction as the work progressed. I loved the role the women's hair played as they swished and tossed their heads around as part of the choreography. Why not? Dance is made on the body and hair belongs to the body!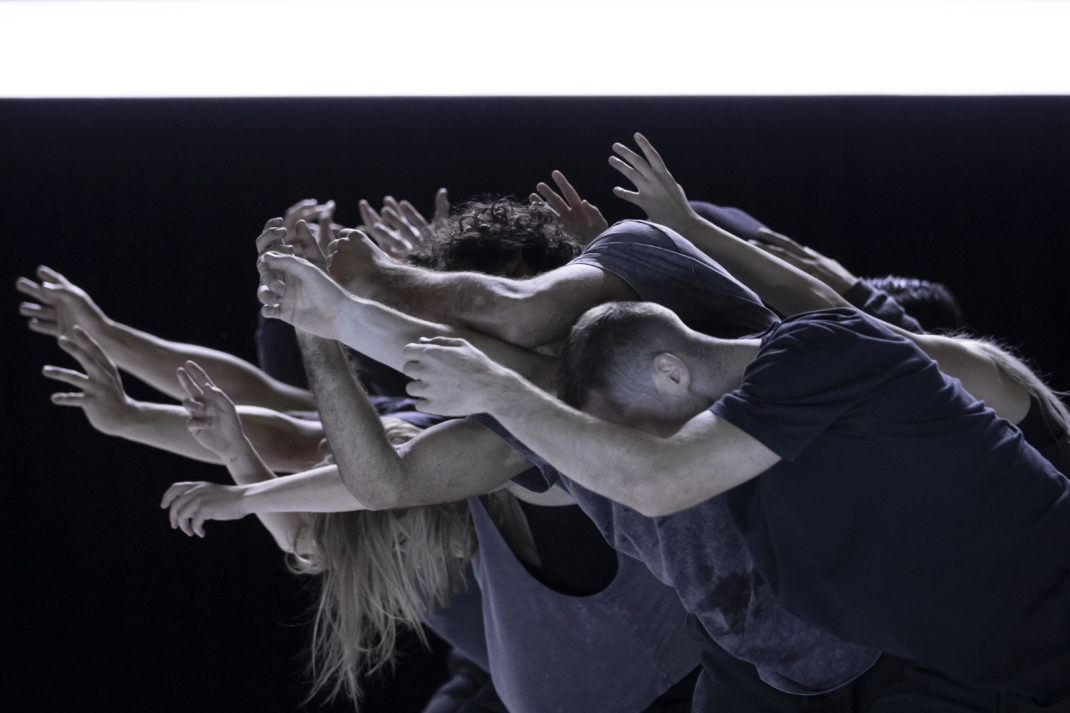 Zero was accompanied by a pounding, relentless score from Huey Benjamin, which was very nicely attuned to the movement.
On the whole the costumes were quite drab and uninviting to look at, except for Guy Hastie's outfits for the two female dancers (Chloe Leong and Holly Doyle) in In walked Bud. They were sophisticated, beautifully cut to reveal shoulders, upper arms and back, and had a wonderful touch of orange colour that, in the way a small piece of orange fabric was cut and inserted, added a softness to the overall costume. They were elegant and suited so well the jazz theme (and music by Theolonius Monk). It's a shame the costume for the sole male in the piece, Luke Hayward, was so ordinary (white sleeveless T-shirt and black tights/pants). But then perhaps he was the Bud of the title who walked in on the jazz concert? In one version of the occasion that inspired Monk's music, Bud was a little disorderly.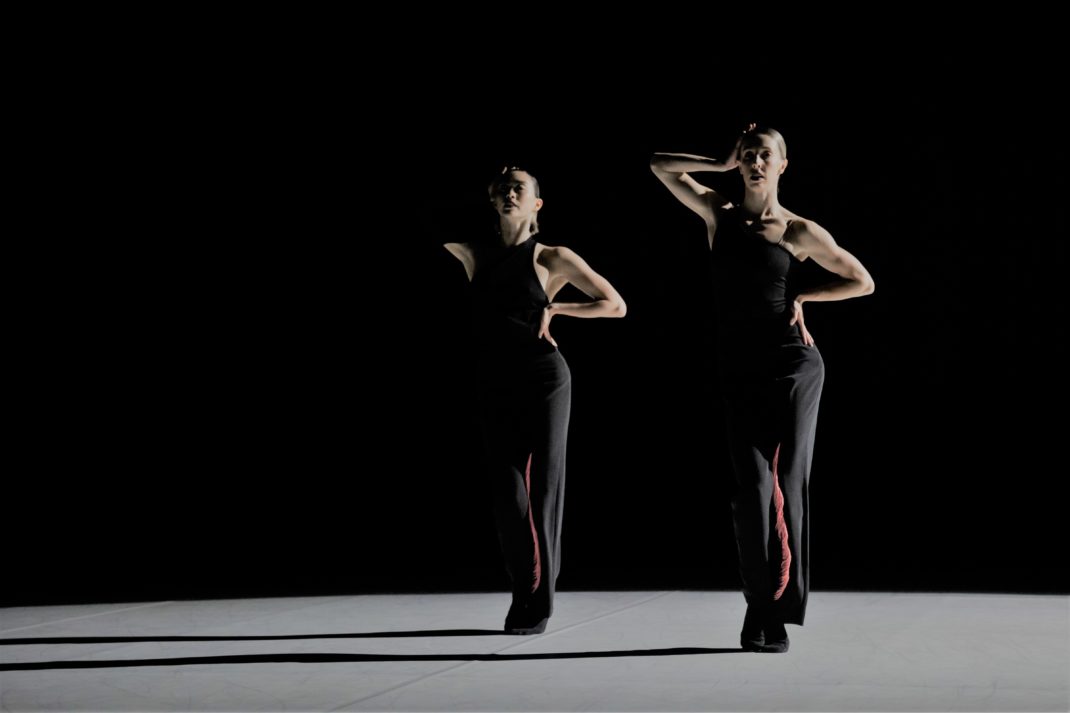 Michelle Potter, 9 December 2019
Please consider supporting my Australian Cultural Fund project to help Melbourne Books publish Kristian Fredrikson. Designer in a high quality format. Donations are tax deductible. See this link to the project, which closes on 31 December 2019.