Canberra Critics' Circle Awards (Dance)
The Canberra Critics' Circle Awards for 2019 were announced on 19 November at the Canberra Museum and Gallery. Four dance awards were given, as follows:
Australian Dance Party for the company's production of From the Vault, choreographed and directed by Alison Plevey in collaboration with dancers, Olivia Fyfe, Stephen Gow, Eliza Sanders, Alana Stenning, and Ryan Stone. With live music and sound by Alex Voorhoeve and Andy McMillan, along with evocative lighting by Mark Dyson, costumes designed by Imogen Keen, and dramaturgy by Karla Conway, From the Vault was an outstanding collaborative endeavour. Brilliantly conceived and executed, it was the [Canberra] dance highlight of the year.
Zara Bartley and Daniel Convery of Bravissimo Productions for their initiative in attracting outstanding national and international dancers to Canberra for a gala production, World Stars of Ballet. The enterprise demonstrated courage and resourcefulness, along with a determination to put Canberra forward as a venue for world-class ballet productions.
Ryan Stone for his committed performance in Australian Dance Party's From the Vault. His outstanding dancing, with its freedom and fluidity within the set choreography, displayed a remarkable mastery of how the body moves through and in space, which is at the heart of all dancing.
Nathan Rutup for his high-energy choreography for the musical Heathers directed by Kelly Roberts and Grant Pegg for Dramatic Productions. Rutup's dance numbers were so polished and in-tune with the material that it is difficult to imagine these songs done any other way.
Shaun Parker & Company has recently announced its program for 2020, the company's 10th anniversary year. Some of the works for the season focus on Parker's interest in social issues affecting young people. They include The Yard with its anti-bullying message, which will be restaged and will tour areas across Sydney and regional New South Wales beginning on 9 March 2020.
Also during 2020 the company will present In the Zone, which had its premiere earlier this year, and which will be performed at the York Theatre, Seymour Centre, Sydney, from 16–19 September 2020. Developed in collaboration with musician Alon Ilsar, who co-designed the AirSticks that are pivotal to the work, In The Zone combines hip-hop dance with gaming technology to showcase the importance of stepping away from our screens and experiencing the real world. In The Zone will feature Western Sydney hip-hop dancer Libby Montilla.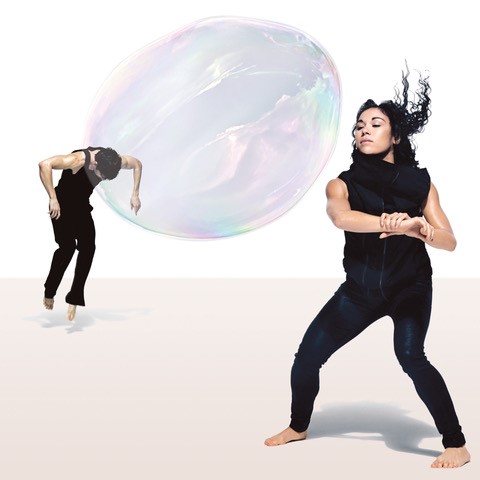 The company will also develop three new works in 2020 including one with the working title of Bubble. It is a collaboration with Taiwanese bubble performance artist, Mr Su Chung Tai, and will explore such issues as global warming.
More about Shaun Parker & Company is on the company's website at this link.
As the end of the year approaches I am always interested in which post has received the most views over the year. Although we are not quite at the end of the year yet, I checked the January–November stats to find that the review of Liam Scarlett's Dangerous Liaisons, as danced by Queensland Ballet, topped the list by a very big margin. Deservedly so. It was a brilliant production and performance. It was so far ahead of everything else in terms of statistics that I can't imagine it will be knocked out of first place once December stats are added. In case you missed the post here is the link.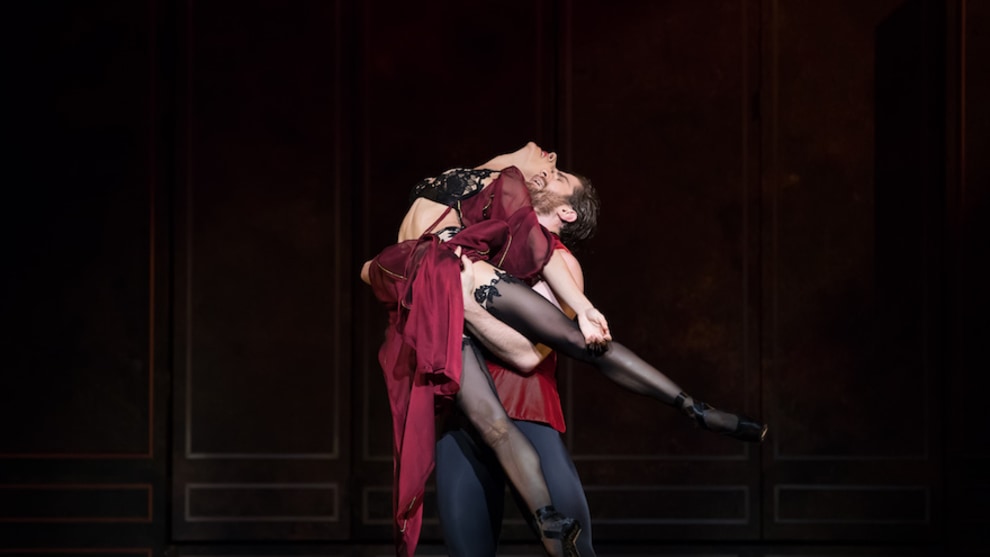 'A pleasingly old-school Cinderella.' Review of Queensland Ballet's Cinderella on tour to Canberra. The Canberra Times, 7 November 2019, p. 16. My expanded review is at this link.
Michelle Potter, 30 November 2019
Please consider supporting my Australian Cultural Fund project to help Melbourne Books publish Kristian Fredrikson. Designer in a high quality format. Donations are tax deductible. See this link to the project, which closes on 31 December 2019.
Featured image: Ryan Stone in Australia Dance Party's From the Vault, 2019. Photo: © Lorna Sim