My year's list of dance highlights seems thinner than usual since a number of productions didn't make it to curtain-up. There are no lowlights though (why would you write about lowlights?) so I'll just call them lights.
From a screen viewing I followed with interest the choreographic venture, Journey, by Lily Bones. I remember Lily's serene sense of line as an unusual individual dancer at both NZSchool of Dance and later in RNZBallet. After a time performing in Europe she is now based in Sydney and is a colleague there of Martin James. Her resilience in surviving serious illness, and her determination to make dances despite zero external resources has given her a maturity and quiet confidence to choreograph themes that speak and that we can hear. No glamour or glitz, just her truth. Refreshing.
It was a treat indeed to see again an Arts Channel broadcast of Cloud Gate Dance Theatre in Rice. Choreographed by Lin Hwai Min in 2013 (and toured to Auckland in 2017), it is talisman to their repertoire, with typically perfect proportion in shaping the cycle of rice growth and harvesting. Like all Lin's work, there is pacing and spacing through the episodes that deliver at one level of nature at work in the titled theme, and also allegorical layers of reference to human and personal experience. The erotic sensuality in a single central duet in Rice defines the original power of creation. I own a dvd of this work but choose not to watch it alone—so how is that different from sitting alone and watching a broadcast? just a sense that there will be others out there watching 'with me', a feeling of being in the audience that is shaped by a performance in time. Cloud Gate's repertoire has a strength in its Chinese legacy and vocabulary that is yet accessible to the wider world. Riveting.
Another memorable experience on screen was the final sequence by the young boy in the studio, as epilogue to the film The White Crow, the dramatisation by Ralph Fiennes of Nureyev's defection to the west. Overall I was not as transported by the film as others seemed, but was certainly moved by how that final dance was allowed to speak for itself. Poignant.
Pump Dance Studio's Roll the Dice also transformed the commitment of young performers into something more than the sum of its parts. Infectious.
From NZSchool of Dance, Loughlan Prior's Verse, a solo to the Folies d'Espagne played by the consummate ensemble Hesperion XXI, shone with the clarity of a beacon, both in choreography and performance. Luminous.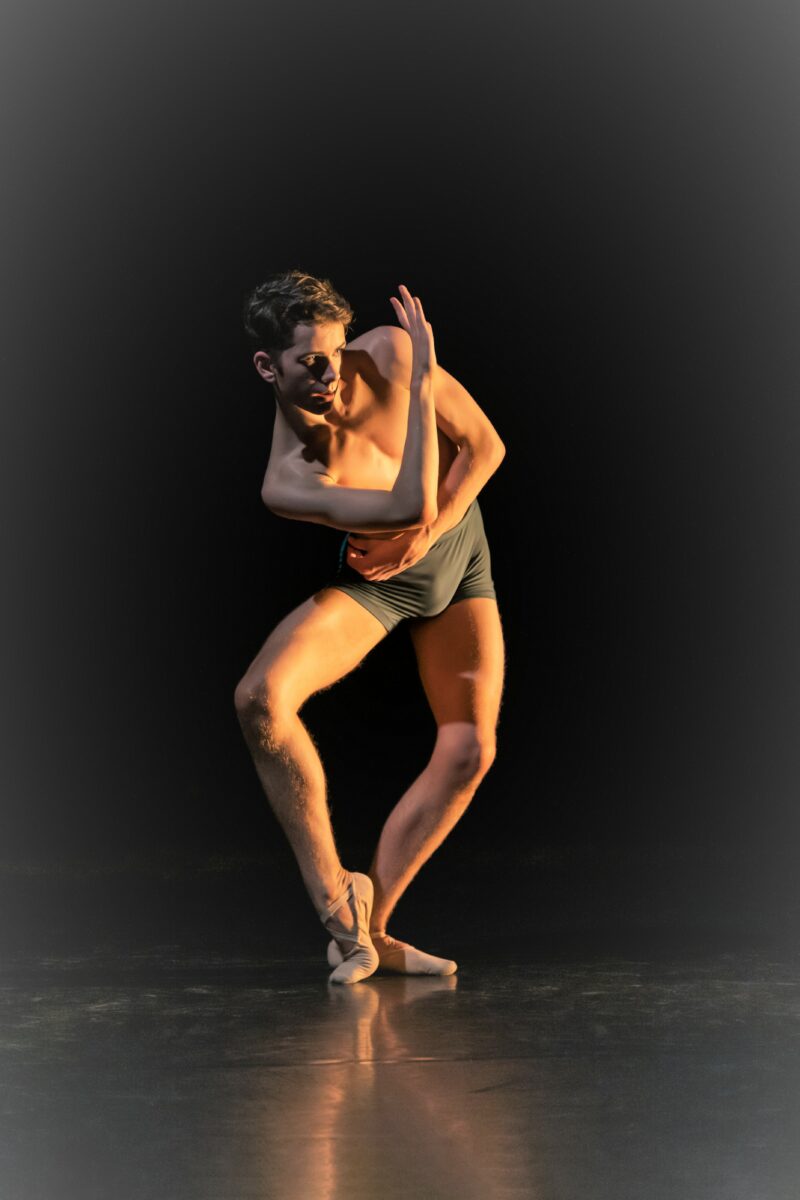 Two books—by Michelle Potter on Graeme Murphy, and by Ashley Killar on John Cranko—offered insights into those prolific choreographic careers, with welcome reminders of the live performances we have seen by their companies. Revelatory.
Not from this year, but nevertheless shaped by the pandemic term we are still experiencing, the tour de force of Strasbourg 1518 by Lucy Marinkovich and Lucien Johnson, remains the total standout dance season of recent times. Their earlier work, Lobsters, also holds its place on the list of memorable works of the decade. Indelible.
It has been indeed moving to follow the heroic project by Raewyn Hill, artistic director of Co3 Contemporary Dance in Perth, where she re-staged Gloria, the celebrated work by the late Douglas Wright, New Zealand's visionary choreographer. Immortal.
A dance lives for as long as it is remembered, and can cheat death by a measure. Russell Kerr died earlier this year, and for many people the memory of his production of Petrouchka in which he cast Douglas in the title role, also stands as an indelible milestone in this country's dance history. Legendary.
We are looking forward to the fifth in the series of the Russell Kerr Lecture in Ballet & Related Arts, in Wellington, late February. The subject will be Patricia Rianne, celebrated dancer, teacher and choreographer whose long career spans years both in New Zealand as well as UK, Europe and Asia. A delight.
Season's greetings and good wishes to all those who watch dance, who create dances, who perform, who write and who read about dancing. Sprezzatura.
Jennifer Shennan, 21 December 2022
Featured image: Huang Pei-hua and Tsai Ming-yuan in Rice. Cloud Gate Dance Theatre, 2021. Photo: © Liu Chen-hsiang