Following on from my earlier post, and the comments it attracted, about Lynn Seymour in Swan Lake in Melbourne in 1958, I am posting a copy of the signed photograph of Seymour taken by Walter Stringer. This is the photograph I mentioned in reply to a comment on that earlier post.
This photograph was clearly taken from a downstage wing, OP side, and is perhaps not the best angle from which to highlight Seymour. In addition, the resolution is not as clear as I would have liked, largely because of the difficulty I had converting the image from the share link I was sent. The signature is, however, clearly visible, if still a little faint, and is obviously Seymour's writing if compared with the autograph I obtained from her in Sydney in 1958. The page from my autograph book is also posted below.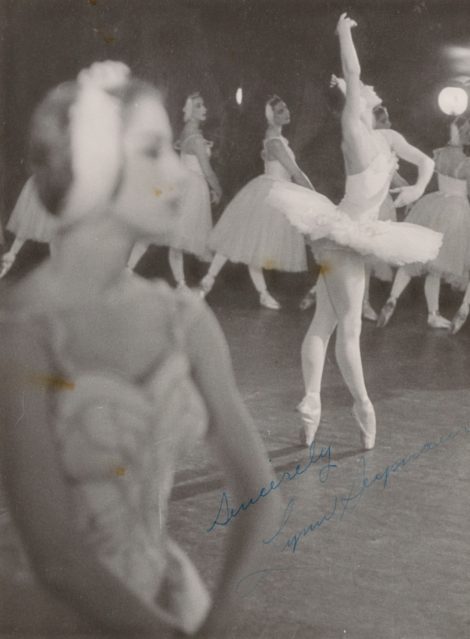 Lynn Seymour as Odette in Swan Lake. The Royal Ballet, Melbourne 1958. Photo:Walter Stringer. National Library of Australia.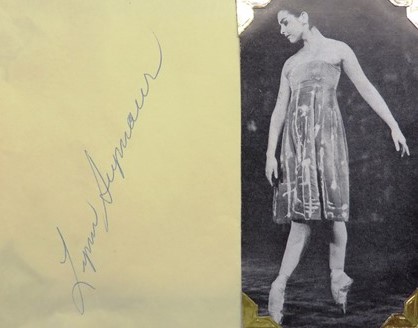 Michelle Potter, 10 February 2017