Athol Willoughby, OAM, professional dancer, dance teacher, educator, examiner, adjudicator, board member and patron of Cecchetti Ballet Australia, has died in Melbourne at the age of 87.
Athol Willoughby was born and educated in Tasmania. His interest in dance began in Hobart when, with a friend, he would go to the movies every Friday night. It was the era of Hollywood musicals and he would watch outstanding male dancers, including Fred Astaire and Gene Kelly, both of whom he greatly admired. But it was not until the Borovansky Ballet toured to Hobart, when Willoughby was aged 14, that he was given an opportunity to take ballet classes with Hobart teacher, Beattie Jordan. He began formal ballet training in 1946.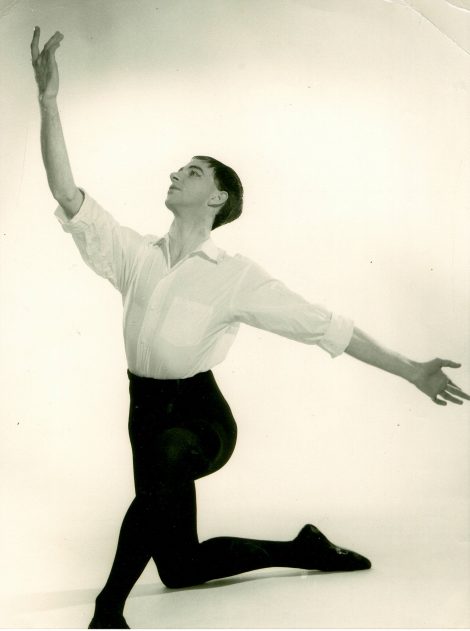 Willoughby's career began in earnest, however, when the Melbourne-based National Theatre Ballet visited Hobart. Willoughby took some classes with the company and, as a result, Leon Kellaway, the company ballet master, suggested he should move to Melbourne to take classes at the National Theatre Ballet School. In Melbourne, Willoughby was taught by esteemed Cecchetti teacher, Lucie Saronova, whose influence on his future was immense. Remembering Saronova's classes Willoughby recalled:
I enjoyed Madam's classes but they lasted exactly an hour and she packed a lot into a class. There was very little correction. It was doing the exercises that was supposed to get you there, not breaking the exercises down, as is the custom today. But a terrifying aspect of Madam's classes was that she had been a fantastic turner. She always, at the end of every class, gave a series of diagonal turns. And it didn't matter whether you were male or female you had to do these diagonal turns. Well I hadn't been brought up to expect anything like this—perhaps a few chaînés, petits tours as Cechetti calls them, or posé turns—but not these complex diagonals. I used to hate it. I used to try to be the last one down the diagonal until I subsequently figured out that if you were first you had the least attention and you were out of the way and forgotten.
Later in the 1950s he gained his own qualifications as a Cecchetti teacher and began working across Melbourne, including for Dame Margaret Scott at her ballet school, which she set up in Toorak in 1955. But his performance career continued in Melbourne and he eventually joined the National Theatre Ballet and performed with them, dancing both the classics and the repertoire of two directors of the company, Walter Gore and Valrene Tweedie. Tweedie, also Cecchetti trained, remained a close colleague until her death in 2008.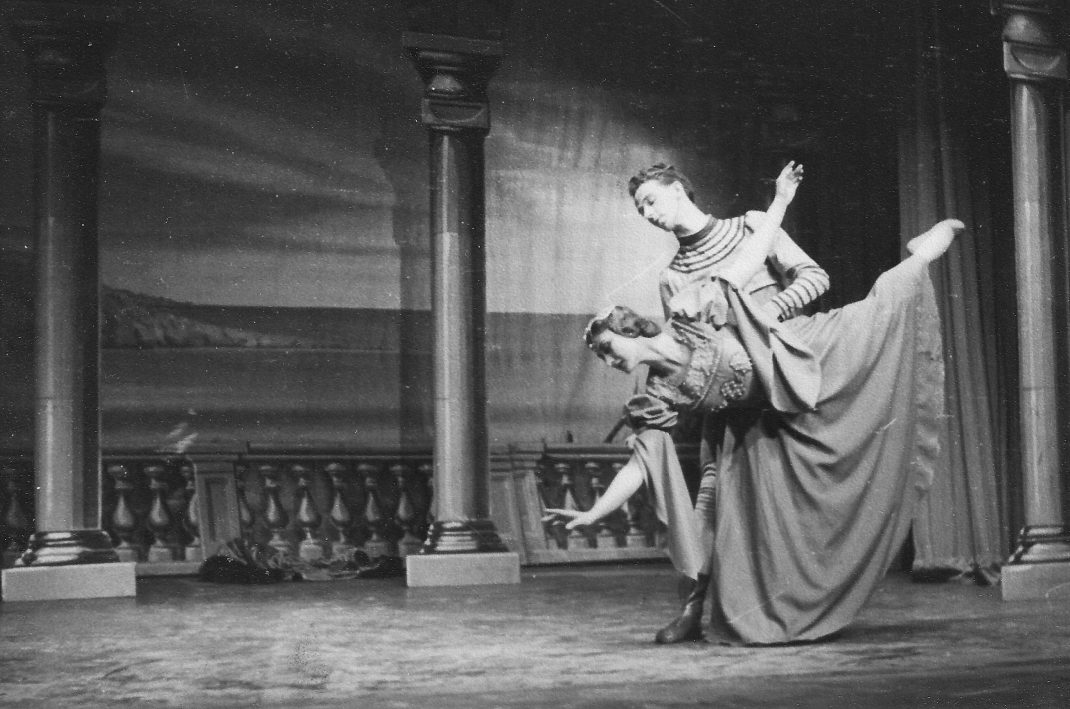 In 1958 Willoughby left for London where he took classes with Anna Northcote and Stanislas Idzikowski. He took on various theatrical and non-theatrical jobs before joining Peter Darrell's Western Theatre Ballet. But an illness in the family necessitated a return to Australia in 1961. He danced in Tivoli shows during the 1960s, including in a pantomime production of Cinderella in which he played one of the Ugly Sisters. He also continued to teach, travelling across the city and into regional centres before buying the Essendon Academy of Ballet in 1962. He directed the Essendon Academy until 1997 and the students whose careers he nurtured over more than three decades have gone on to dance across the world. Some have become teachers and examiners. But all had their lives enriched by his continued service to dance, in particular to the Cecchetti approach to ballet. But his humility was such that he was able to say, 'I was just there to try to teach them classical ballet correctly—I like to see it done correctly—and with discipline.'
But before he retired from teaching he twice returned to the stage as a guest artist with the Australian Ballet: in Anne Woolliams' 1990 revival of Swan Lake in which he took the role of the Hungarian Ambassador, and in Graeme Murphy's Nutcracker. The Story of Clara in 1992 and 1994 where he played one of Clara the Elder's émigré friends.
Willoughby once described himself as 'a born collector of books and clothes and bits and pieces'. His home in Carlton North, which he shared with his partner James O'Donnell, was evidence of his collecting obsession, and of his interest in many forms of art. Both Willoughby and O'Donnell would often visit Canberra to take in the latest exhibition at the National Gallery, or National Library. I was fortunate enough to be able to have lunch with them on a number of those visits. Sharing a meal with them was always a very special occasion. Vale Athol.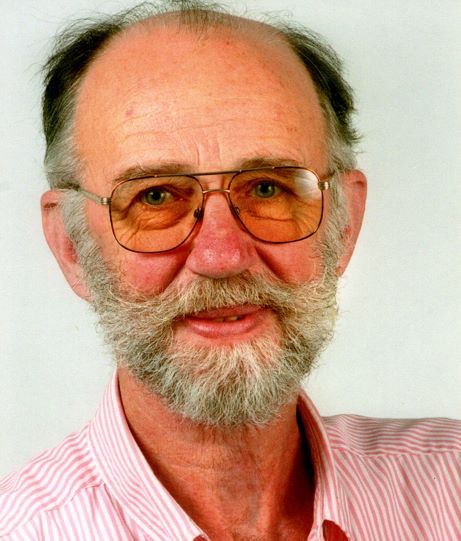 Athol Willoughby: born Campbell Town, Tasmania, 1 September 1932; died Melbourne, Victoria, 19 July 2020
Read more about Athol Willoughby at these links: Athol Willoughby. Lifetime Achievement Award 2018; Athol Willoughby. An oral history; Dance diary. March 2013 (on Walter Gore's ballet The Crucifix—scroll down!).
Please note that Athol Willoughby's oral history interview for the National Library is not at present available online. This reflects certain permissions that Willoughby placed on public use of the material. I hope the situation may be able to be changed. It is a wonderful interview, full of fascinating anecdotes as well as being a good outline of Willoughby's career.
Michelle Potter, 21 July 2020
Featured image: Portrait of Athol Willoughby, 2018. Photo: © Michela Dent-Causon