24 September 2017. The Playhouse, Victorian Arts Centre, Melbourne
The winners of the 2017 Australian Dance Awards were announced in a ceremony in Melbourne on 24 September. The Playhouse at the Victorian Arts Centre was packed for what turned out to be an occasion with strong emotional and political overtones. The evening was hosted by cabaret star Sarah Ward and dancer Benjamin Hancock, both of whom brought a somewhat outrageous element to the evening. (To be absolutely honest, I can never understand why hosts of such events have to behave as if the show belongs to them). The politics came in the form of references by several of the presenters to the current same-sex marriage campaign.
The first half of the program suffered from what I can only describe as 'technical issues' in which the digital display of images and credit lines for nominees, and the eventual winner in each category (not to mention the life dates and images in the 'In Memoriam' section), didn't fit properly on the screen. This was not a good look at all and resulted in confusion in some cases when the winner's name was not given correctly by the presenter. I had to wonder whether there had been a tech rehearsal or not! Fortunately, the problem was fixed during the interval but it didn't make up for the poor standard of production in the first half. The printed program was, however, beautifully designed and produced.
Nevertheless, for dance in the ACT, the outstanding news was that Liz Lea took out the award for Outstanding Achievement in Community Dance. She received the award for Great Sport!, a site specific work that Lea directed in collaboration with Canberra Dance Theatre, the National Museum of Australia, Dance for Parkinson's ACT, and seven different choreographers—Lea herself, Martin del Amo, Kate Denborough, Tammi Gissell, Jane Ingall, Philip Piggin and Gerard van Dyck. This was a richly deserved award that recognised Lea's significant effort to collaborate across the community spectrum, to seek out skilled choreographers from within the ACT and elsewhere, and to make dance that is inclusive. As it happens, however, Lea was one who suffered as a result of the 'technical issues'. Her name was not called out as the recipient of the award!
Here is a link to my review of Great Sport! following its opening performance in celebration of World Health Day 2016.
Congratulations to Lea and all those who received an award. Here is the complete list of awardees.
Lifetime Achievement: Helen Herbertson
Services to Dance: Jennifer Irwin
Services to Dance Education: Kim Walker
Outstanding Achievement in Community Dance: Liz Lea and collaborators for Great Sport!
Outstanding Achievement in Youth Dance: Catapult Dance (The Flipside Project) for In Search of the Lost Things
Outstanding Achievement in Choreography: Lucy Guerin for The Dark Chorus
Outstanding Performance by a Company: Bangarra Dance Theatre for OUR Land People Stories
Outstanding Performance by a Female Dancer: Ako Kondo (Australian Ballet) for Coppélia
Outstanding Performance by a Male Dancer: Benjamin Hancock (Lucy Guerin Inc) for The Dark Chorus
Outstanding Performance in Commercial Dance or Musical Theatre: Jack Chambers (Stage Entertainment & Chichester Festival) for Singin' in the Rain
Outstanding Achievement in Dance on Film or New Media: Tara and Pippa Samaya (The Samaya Wives) for The Knowledge Between Us.
In addition, Noel Tovey was inducted into the Hall of Fame and, in an emotion-filled acceptance speech, acknowledged those who had influenced his career, going right back to Jean Alexander and Xenia Borovansky. The Ausdance Peggy van Praagh Choreographic Fellowship, an award worth $10,000, went to Kristina Chan.
*****************
Apart from Liz Lea's award, and its significance for the growth of dance in the ACT, from a very personal perspective, I was thrilled with the following:
Australian Ballet principal dancer Ako Kondo took out the award for Outstanding Performance by a Female Dancer for her performance as Swanilda in Coppélia. While an ADA in this category refers in particular to a performance in a particular year, not for a body of work, I have watched Kondo perform in many productions over the past few years and I could not help but think back to those many and varied times when I have had the pleasure of watching her onstage. Her technique is spectacular and in certain roles, including that of Swanilda, she just sparkles. See my previous comments at this tag.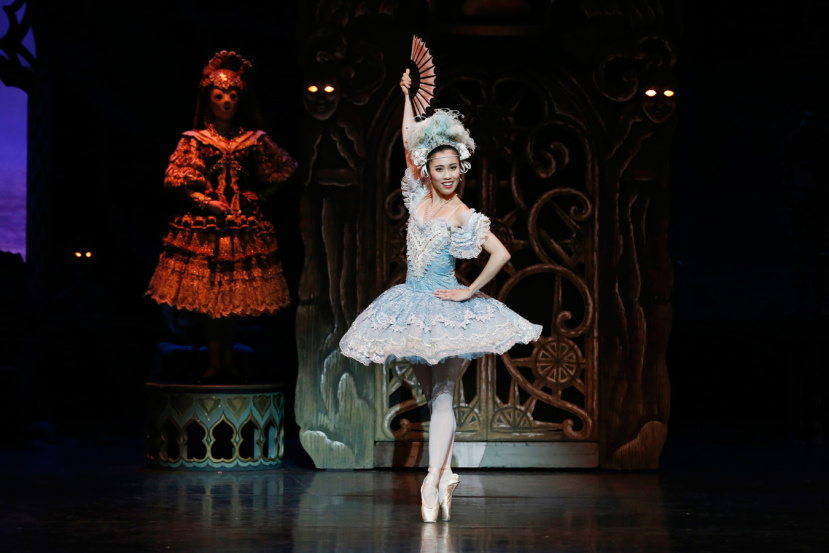 Jennifer Irwin walked away with the award for Services to Dance. Irwin has been designing costumes for major dance companies since she began working with Sydney Dance Company in the 1980s. Apart from Sydney Dance Company under Graeme Murphy and Janet Vernon, Irwin has had significant commissions from Bangarra Dance Theatre and the Australian Ballet. In her acceptance speech, Irwin acknowledged Graeme Murphy and Stephen Page for the influence they have had on her career. In addition, Irwin designed costumes for Dirty Dancing, the musical that had its first performances in 2004 in Australia. It featured well-known Australian dancer Joseph Brown, and the show went on to have popular seasons around the world. Irwin also designed parts of the 2000 Sydney Olympic opening and closing ceremonies. See this tag for further comments on various of Irwin's designs.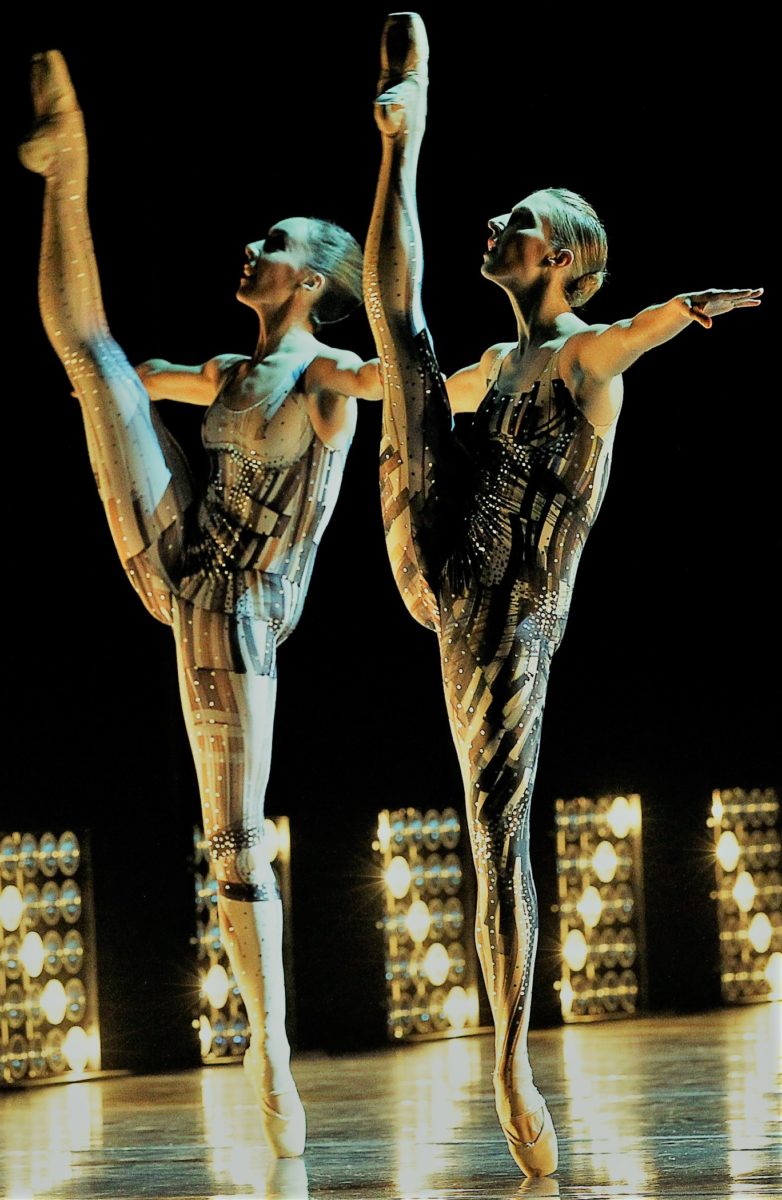 Bangarra Dance Theatre received the coveted award of Outstanding Performance by a Company for OUR land people stories. This triple bill was a truly stunning example of the way in which Bangarra produces work in which dance meets theatre, meets art, meets music. It showcased the choreography of three dancers from within the ranks of the company—Jasmin Sheppard, Daniel Riley and Beau Dean Riley Smith—with the addition of a work from artistic director Stephen Page. It demonstrated Bangarra's interest in bringing a wide range of Indigenous issues to the stage. Politics, kinship, and art all played a major role in the production and, as always, the show was splendidly staged and thrilling to watch.Daniel Riley accepted the award on behalf of Bangarra and acknowledged David Page, who died in 2016 and to whom the production of OUR land people stories was dedicated.Here is a link to my review of OUR land people stories.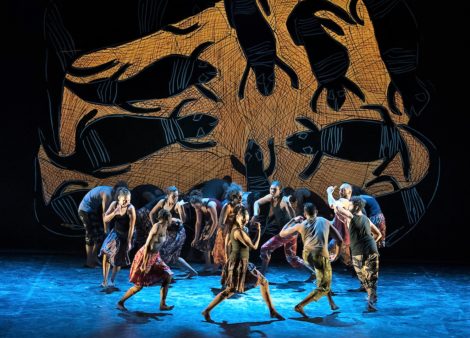 And finally, the performances that accompanied the announcements were extraordinarily varied. I have to say I enjoyed most of all the lively Hopak Kalyna by the Lehenda Ukrainian Dance Company. The dancers smiled at us! It was a shame, though, that the Australian Ballet's contribution, the pas de deux from The Sleeping Beauty danced by Amber Scott and Ty King-Wall, somehow looked out of place amid all the cabaret, hip hop, sexually-oriented material, angst and other dance elements. It made me wonder why I love ballet as much as I do. Perhaps there needs to be a change somewhere along the line. Perhaps a more contemporary piece from the Australian Ballet, or a bit more ballet in the program?
Michelle Potter, 24 September 2017
Featured image: Scene from 'Annette' in Great Sport! featuring dancers from the GOLDS, Canberra's company of senior dancers. Photo © Lorna Sim, 2016