Today Canberra 100, the Canberra Theatre Centre and the Australian Ballet released their programs for 2013. It looks like Canberra will have a bumper year of dance in 2013—what a change!
The month of May will see the long awaited return of the Australian Ballet to the Canberra Theatre stage due largely, I suspect, to Robyn Archer, creative director of the Canberra 100 celebrations. Archer commissioned a new work from Garry Stewart for the centenary celebrations and Stewart will make Monument on dancers of the Australian Ballet. Stewart can claim a connection to the Australian Ballet School where he was a student between 1984 and 1985 but Monument will be his first commission for the Australian Ballet.
We will have to wait to see how this work develops but media releases currently say that Stewart will engage with the design principles behind the architecture of Parliament House to generate movement. Stewart will have as a creative consultant Aldo Giurgola, architect of Parliament House and a truly generous man who loves the city of Canberra. Fingers crossed for a great world premiere.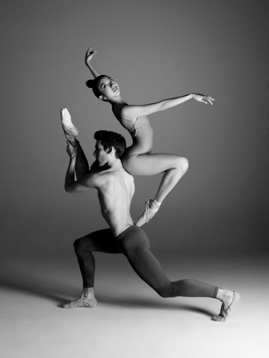 The Canberra program will also include Harald Lander's Etudes, a showcase of classical ballet first made for the Royal Danish Ballet in 1948. It has been in the Australian Ballet's repertoire since 1986 and its inclusion on the program is an interesting one as it too is somewhat architectural in nature. The American critic Arlene Croce one wrote that Etudes shows 'that classical forms [in ballet] have a structural coherence'. The program of two works has been given the collective name of Symmetries.
The Canberra 100 program is an incomplete listing at this stage but it does include the Canberra Theatre Centre's program 'Collected Works Australia 2013'. Symmetries is listed as part of 'Collected Works'.
In June, also as part of 'Collected Works', Garry Stewart will be back with his Australian Dance Theatre and their production of G, a 'reinvention' of Giselle. It has photography by Bill Henson and music composed by Luke Smiles, whom Canberra dance-goers may remember from the mid-1990s when he was a dancer with Sue Healey's Vis-à-vis Dance Canberra. G may or may not stir the hearts of those who are aching for a Giselle fix in their dance lives, but it will certainly deliver a contrast to the forthcoming Australian season by the Paris Opera Ballet, which will be showing a traditional production of Giselle in Sydney in January and February.
Indigenous dance will feature in two programs in Canberra in March. Elizabeth Cameron Dalman will be combining with Albert David, Djakapurra Munyarryun and cultural consultant Uncle Banula Marika to direct The Morning Star a cross cultural collaboration between Dalman's Mirramu Dance Company and dancers from the Yirrkala community. The Morning Star will be at the National Gallery's James O. Fairfax Theatre.
Wesley Enoch, a Stradbroke Island man and currently director of Queensland Theatre Company, is artistic director of of Kungkarangkalpa: the Seven Sisters Songline. It will have an in-progress showing at the National Museum also in March and will feature senior desert dancers from the Ngaanyatjarra, Pitjantjatjara and Yankunytjatjara lands. This is a pilot performance of a larger work being developed over four years under an Australian Research Council grant.
In July KAGE, a Melbourne-based company led by former Canberran Kate Denborough and her artistic collaborator Gerard van Dyck, will show Team of Life—First Stage at Gorman House. This work is being made in conjunction with the Dulwich Centre Foundation, a charitable association dedicated to responding to groups and communities facing mental health difficulties as the result of significant hardships. Team of Life uses sport, in particular AFL and soccer, to tell stories of the search by young people for different kinds of freedom. The project will be performed by professional dancers and actors and informed by workshops with young refugees and Aboriginal and Torres Strait Islanders. Team of Life is set to dissolve the boundaries between sport, theatre and identity.
Also in July Bangarra Dance Theatre will bring BLAK to Canberra. BLAK is a new triple bill production about the challenges to and rewards for Aboriginal young people making transitions to adulthood. Daniel Riley McKinley will choreograph Scar, Stephen Page Yearning, and the two will combine in Keepers. BLAK is part of the Canberra Theatre Centre's 2013 program.
Sydney Dance Company will be back in Canberra in September with two works by Rafael Bonachela: Project Rameau in collaboration with Richard Tognetti and the Australian Chamber Orchestra, and 2 One Another. Project Rameau has grown from Bonachela's and Tognetti's mutual passion for the music of Baroque composer Rameau, while 2 One Another celebrates relationships, interactions and the sheer beauty of the human form. Sydney Dance Company is one of the few companies that has toured to Canberra consistently since its beginnings in the 1970s. What a pleasure it will be to see them again as part of 'Collected Works'.
Dance in Canberra's centenary year looks promising. Other events and more dance performances are listed on the Canberra 100 website. [UPDATE August 2020. The website with listings is no longer available. The following quote, however, appears on the site:
"One of the great achievements of the Centenary of Canberra, in my mind, has been the unearthing of community and city pride. This is something we must carry forward as a legacy–the means to a permanent departure from Canberra bashing and self-deprecation about our city. A city brand is far more than a logo. It's a collective idea–and a collective advocacy–about who we are and what we have to offer."]
Chief Minister Katy Gallagher, 2013 Blackfriars Lecture at the Australian Catholic University
Michelle Potter, 5 September 2012