When Elizabeth Dalman's reign as founding artistic director of Australian Dance Theatre came dramatically to an end in 1975, she went to Italy where she spent the next decade. Not long after her return to Australia she moved to a new home on a property on Lake George, close to Canberra. There she created Mirramu Creative Arts Centre, which has just celebrated its 30th anniversary. See this link for a list of Dalman's incredible range of activities over recent years, at Mirramu and elsewhere. Those activities stand as a testament to Dalman's total commitment to dance.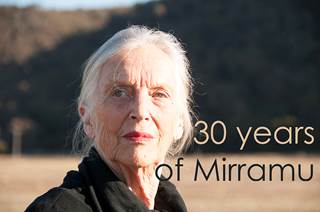 Many in the Australian dance world will remember the Bodenwieser Dance Centre on City Road in Chippendale, Sydney. The building is up for sale and will go to auction on 3 May. This link takes you to a petition to save the building for future use by the dance community. Consider signing.
It has been a long time since I read anything by D. H. Lawrence—it goes way back to English II at Sydney University. But in looking for something to read while on holidays, I bought Lawrence's Twilight in Italy (first published in 1916). In the following extract he is describing a dance by locals from the area around Lake Garda in the northern part of Italy.
'… It is a strange dance, strange and lilting, and changing as the music changed. But it had always a kind of leisurely dignity, a trailing kind of polka-waltz, intimate, passionate, yet never hurried, never violent in its passion, always becoming more intense. The women's faces changed to a sort of transported wonder, they were in the very wonder of delight. From the soft bricks of the floor the red ochre rose in a thin cloud of dust, making hazy the shadowy dancers; the three musicians, in their black hats and their coats, sat obscurely in the corner, making a music that came quicker and quicker, making a dance that grew swifter and more intense, more subtle, the men seeming to fly and to implicate another strange inter-rhythmic dance into the women, the women drifting and palpitating as if their souls shook and resounded to a breeze …'
I have cut the quote above in mid-sentence, as that particular sentence is VERY long, probably too long. I must admit, however, that I enjoyed reading Lawrence's thoughts and his mode of expression. But would we write like that about dance these days?
Link to articles and reviews published in The Canberra Times
I was somewhat shocked to discover that I can no longer make links to online versions of my articles and reviews published by The Canberra Times. At this stage pretty much every Canberra Times link on this website now goes to a page with the news of the current day. My predilection for providing online links via The Canberra Times' (old) website goes back to May 2013 so it will be something of a task now to remove those links. Taking readers to the latest news of the day is useless for my purposes. Luckily I have kept a paper copy (what is paper you may ask?) of everything published. So, while a plug has been pulled, not everything has gone down the sink.

'Farewell to a grand dame.' Obituary for Dame Margaret Scott. Dance Australia, April/May 2019, pp. 13–14. PDF at this link.
'Sydney Dance Company turns 50.' The Canberra Times/Panorama, 20 April 2019, p. 7. Expanded version at this link.
Michelle Potter, 30 April 2019
Featured image: Detail on a vase, Royal Apartments, Palazzo dei Normanni, Palermo, Sicily. Photo: Neville Potter