When I interviewed Shaun Parker in 2017 for the National Library of Australia's oral history program, his concluding remark was that it had been such a pleasure to be able to talk about 'the epic journey of past, present and future.' It was a wonderful way to finish the interview and it gave me the opportunity to write a story, largely about the past and in particular about the origins of Parker's iconic work Blue Love, for The Canberra Times. Follow this link to read that story.
But Parker has not stood still since that interview. He is currently in Taipei with dancer Libby Montilla. Montilla will be performing Parker's 20 minute solo work, ReMOTE, at the Kuandu Arts Festival as part of a triple bill program called Vis a Vis. In addition to ReMOTE, the program will feature works by choreographers from Canada and Taiwan.
'It is wonderful to be performing our work alongside such incredible international artists', Parker says. 'And it really helps develop our connections with audiences and festivals across Asia. While we are in Taipei, Libby and I will also be researching new ideas with a Taiwanese bubble artist for a new show. It is going to be a jam-packed time, but I wouldn't want it any other way.'
Parker has spent a lot of his time outside of Australia touring the works he has made over the 9 years since he founded Shaun Parker & Company in 2010. The company has toured to 19 countries across four continents and shown its work to a quarter of a million people globally. And to help with the development of this global reach, Parker has just recently secured a generous three-year sponsorship from the New York-based Denise and Michael Kellen Foundation. The Foundation, Parker says, has become the company's 'Global Partner' and the sponsorship will help facilitate many programs that Parker believes are anchored in education, social change, and community engagement through the arts. In particular the sponsorship will help Shaun Parker & Company enter the US market.
But in the meantime Parker is working towards a program to celebrate the tenth anniversary of Shaun Parker & Company in 2020. He is planning to return to the stage himself in a revival of Blue Love. After a break from performing he is relishing getting back into training.
'As a dancer you will always have a desire to dance for an audience again,' he says. 'As a choreographer, it is also really important to keep in touch with your body, but also with the energetic relationship between performer and audience.'
In the revival of Blue Love Parker will be performing with his original co-creator and performer, Jo Stone. 'Jo is an actress who can dance,' Parker says. 'And I am a dancer who can act. Sparks fly when we're on stage together.'
It is a pleasure too to be able to report that Shaun Parker & Company has been nominated as a finalist in the Premier's NSW Export Awards. The awards ceremony is in Sydney on 16 October.
Michelle Potter, 2 October 2019
Featured image: Portrait of Shaun Parker (supplied)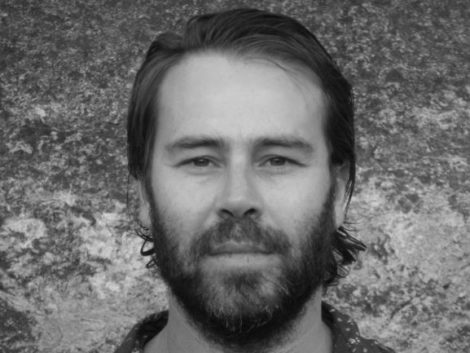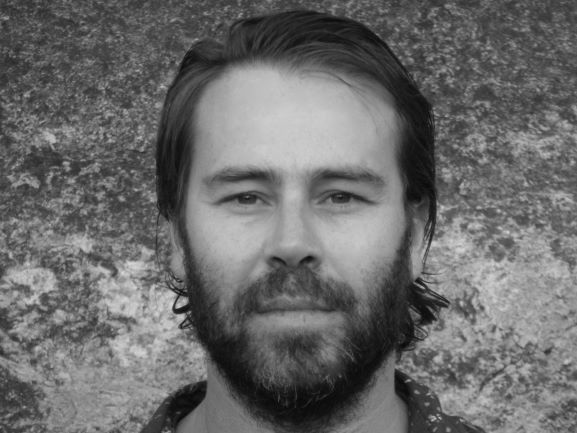 Read my review of Blue Love from its Canberra performance in 2017 at this link.